If you haven't been sailing before, you'll be surprised at how hungry you can get
... and how much food you can eat without it bulging out your waistline. Whether it is the fresh air or the exercise, no one really knows why it is they can eat so much just to stop being hungry while sailing…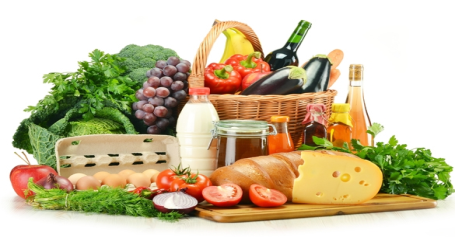 SNACKS
Have lots of bread, cookies and snacks with you, as between meals you will find yourself munching your way through your food stocks. Unlike the UK, Greek bread is best eaten on the same day it is baked.
Where possible, every morning someone should do a food run for the fresh food you need that day.
THINGS TO CONSIDER WHEN BUYING FOOD
There are a few things to remember about food when going to sea.
Firstly, you don't have a huge fridge aboard so you really should only buy fresh food for the next 24 hours. It is often very warm on Greek waters in summer so things like chicken will spoil very quickly, and the last thing you need is the squits when you want to have a good time sailing!
Buy UHT milk that won't spoil for a few days in the food locker. Tinned meat like Spam and corned beef keep well, and make a good sandwich at lunchtime. For those who don't like tinned meat consider buying cooked and preserved meats from the supermarket, as these will keep a very long time in all weather conditions. A pre-cooked chicken will last a lot longer than its uncooked sister.
Another thing to remember is that the cooking space will be tiny. You should prepare menus around two hobs at most, and some of the time at least these will be rolling about from side to side on gimbals!
Keep your menu simple and nutritious.
Think around rice and pasta dishes for example.
If you are vegetarian, think around lentil and pulse stews that have the protein and give you the bulk you need for a day on the water. No one could refuse a thick, warm lentil stew in the evening after a hard day's sailing!
Rolled oats and porridge are very good for breakfast – they release energy slowly and are a good way to start your day particularly when you will be burning so much off afloat!
Again:
if you like your cooked breakfast remember how long the raw ingredients will last.
LIKE FISH? HANG A LINE OVER THE SIDE!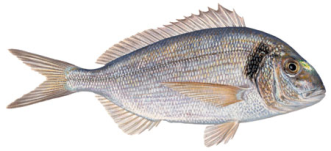 The waters around Greece are full of really good fish too. Fishing for your dinner can be very satisfying – a plate of bream or that was swimming just an hour before you eat it is just delicious!
Read also in our blog:
Boat friendly recipes
HOT DRINKS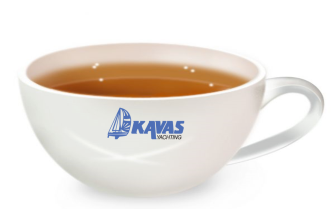 On a night watch there is nothing quite like a cup of hot chocolate so thick and gooey that you can almost stand a spoon in it! It is warming and gives you that boost for the next hour. Have a supply of decent instant coffee as well. If you are a British tea drinker, do bring a supply from the UK as other countries frequently struggle to meet British standards in this regard!
ALWAYS HAVE SOMETHING IN RESERVE
One thing to remember is that you won't always get where you want to be when you want to be there. This is an adventure after all! It is good to have a stock of food that keeps well for a few days. You may be aiming at a place you know has a supermarket but the winds aren't in your favour and you end up in an anchorage with no means of getting ashore that evening.
WATER CONSERVATION
You can only carry so much fresh water in the tanks – never more than 200 litres. With this, four or five of you need to wash, cook, wash dishes and make cups of tea. Don't go nuts with the water you have aboard as in 30 degrees C of heat you will get through lots of it anyway. Where you can last a few days without eating, under the blazing Greek sun you could really suffer without water.
SEASICKNESS?
When speaking of food, there are many people for whom what goes down will come up soon after you leave the dock. Have a stock of salted crisps or cheese crackers for this eventuality. No one likes puking with an empty stomach, and getting plain, easy food in them when they are feeling rough may give them some energy when they really don't fancy anything else to eat.
The seasick person will often get quite depressed. Keep an eye on them – seasickness has been known to drive people to suicide because they don't want to be in the way of people having a good time. Look after your friend or family as you would if they were off colour any other day.
Where possible they should be in the cockpit. Seeing the horizon helps the confusion that's going on between the eyes and the balance organs in the ear. The smell of someone's vomit below isn't fun for everyone in any case – best to help them lean over the side to get it out of them…