Unforgettable Experience
Bareboat or Crewed Yacht Charters in Greece
Kavas Yachting is the incontestable leader in high- quality, affordable sailing holidays in Greece.
If you're looking for the best boat at the best possible price for your sailing holiday in Greece, you will find it with us. We can set prices that undercut all our competitors. The owner, Vagelis Kavas, started in 1985 with only one sailboat. Today he owns more than 50 yachts and catamarans and also provides shipyard services and maintenance with cranes and travel lifts. We operate out of 3 bases in Greece: Athens, the head office; Kos and Lefkas. Vagelis Kavas's success is due to his love of boats and love of people. He truly enjoys offering his clients lifetime memories by offering shipshape sailing yachts and outstanding personalized service.
The second generation is already involved in the business. All 3 Kavas sons: Fanis, George and Alex not only participate but also love sailing. They have won numerous titles including World & European championships and bring new ideas to the company.
Our staff excels in responding to your requests with a positive attitude and desire to fulfill your needs. During your yacht charter Greece with Kavas Yachting we offer you a trouble-free 24/7 client support service.
Kavas Yachting can offer a huge selection of fully crewed, skippered or bareboat sailing yachts in Greece. Most are less than 5 years old. For the year 2016 more than 9 sail yachts and catamarans will be added to our fleet. Jeanneau 54, Jeanneau Sun Odyssey 479, 4 x Oceanis 41.1, 2 x Bali 4.0 and a Bali 4.3.
Nothing compares to a sailing holiday with Kavas Yachting,
Kos Yachting Store

Please enjoy some photos from our Yachting Store located at the beautifull Island of KOS. Our store is operating more than 10 years
Beginner's Guide to Sailing

Not everyone is lucky enough to go sailing throughout the year, and it will help you just to read through this manual to remind you the essential elements of sailing once again.
Acropolis Regatta

We are proud to announce we are organizing the "Acropolis Regatta" during 7-14 May 2016 , a completely new regatta in the Saronic Gulf, designed to offer race sailing experiences, along with fun events, lovely dinners and prizes!.
What people say
"We were 10 of us. All 10 of different nationalists and ages. We had the time of our lives. We rented a catamaran 450 which was new just 2 years back when we actually sailed. Mr.Kavas was very helpful and friendly to the whole group. We did not have any problem with a ship as it details and instructions were explained very well. The small doubts that our skipper had were quickly solved by just a call to the support team for Mr. Kavas. If i ever make a trip again to the greek islands then it will surely be with Kavas :) "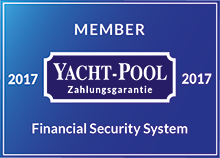 © 2015 Kavas Yachting. All Rights Reserved.