Book now and win up to 35% discount !
Monohull or Catamaran, Bareboat or Skippered, you make your choice we make it come true
Watch our Latest Video
Take a sneak peek on what sailing vacations in Greece is all about !
Yacht charter Greece
We own yachts we charter in the best Greek islands and thus we can offer the most competitive yacht charter prices in the market. In case you will find a better price on a similar yacht and equipment, you can get the same price from us.
Top Yachts
Request a Yacht
Popular Destinations
Two seas. Four sailing areas: Ionian, Saronic, Cyclades, Dodecanese.
If you can't choose which area to choose to sail in Greece, then here you are.
View all Destinations
Aug 21, 2022
Brand new boat, excellent service and outstanding skipper (George). Thanks!
Aug 15, 2022
We sailed on a Beneteau Oceanis 46.1 of Kavas. The boat was in a good condition and the Kavas crew was very nice and helpfull. Fantastic vacation, thanks to Kavas!
Jul 2, 2022
Kavas are a very friendly family run company and they run the check in/out process in a very professional and slick manner. Alimos marina is very convenient for Athens airport and also very sheltered to the katabatic wind that can be quite strong. There is a lot going on a Saturday, it is easy to get supplies. We ordered some basics from the recommended supplier and although there is clearly a slight premium, the service was faultless and the deli stuff was very good quality. Mr kavas even brought us a fresh loaf of bread before we departed on Sunday form a bakery, which was a very nice touch. We will definitely go back to kavas and the saronic gulf.
Jul 1, 2022
Thank you for perfect vacation! Super service and boat Oceanis 38. See you next year!
Jun 15, 2022
This is my second time with them and I'm very happy, great service and boat, Lliana and Penny in the office are very nice, thank you !
Jun 8, 2022
Sailing in Greece is amazing. There are many memorable islands in the Saronic Gulf (even a week of sailing just hardly scratches the surface). I've sailed there with Kavas Yachting ships a number of seasons now. Ships are always in full working order, minimum bureaucratic hassle, and when anchored in Alimos marina you get fresh bread in the morning! Truly nice and much appreciated personal touch by Kavas. Kavas Yachting takes their mission to make their sailors happy very seriously, and with that they win my thanks and the promise to return back. Best of luck, guys!
Jun 5, 2022
Had an awesome bareboat charter week on the Beneteau 51.1 out of Lefkas. Had an issue with the windlass motor and Minas organised us a berth and had it fixed whilst we had dinner that same day. Friendly guys, easy and hassle free. Recommend highly.
Jun 1, 2022
My wife and I spent a week in the Saronic on Mat 2022 on board an awesome Oceanis 40.1 The boat was absolutely fantastic, brand new, perfectly maintained and sailed perfectly. The team of Kavas Yachting is extremely friendly and super professional and Mr. Kavas himself is a great person. We can't wait sailing again with Kavas. Thanks a lot for an unforgettable sailing week, Kavas Team.
May 15, 2022
Very nice people, professionals ready to help you with any information. Catamaran new model 2022, no comment. I definitely recommend this company because it is at least a quality standard. Exemplary check in and check out.
Apr 17, 2022
A new/modern fleet of sailing yachts and catamarans, available from various locations in Greece: Alimos Athens, Lefkas for the Ionian and Kos for the Dodecanese. Affordable prices and helpful staff!
4.9 out of 5 Based on 269 Reviews
Our Bases
Wherever you might be we will be there to let you sail with us
Yacht Charter Greece
Few things about us and what we can offer
Kavas Yacht Charter is the incontestable leader in high-quality, affordable sailing holidays in the Greek islands.
The owner, Vagelis Kavas, started in 1985 with only one sailboat. Today he owns more than 50 yachts and catamarans and also provides shipyard services and maintenance with cranes and travel lifts at three major Greek marinas Alimos, Lefkada, Kos. With the help of the entire family, Kavas Yachting has become the leading yachting company in Greece whilst retaining a robust sense of seamanship.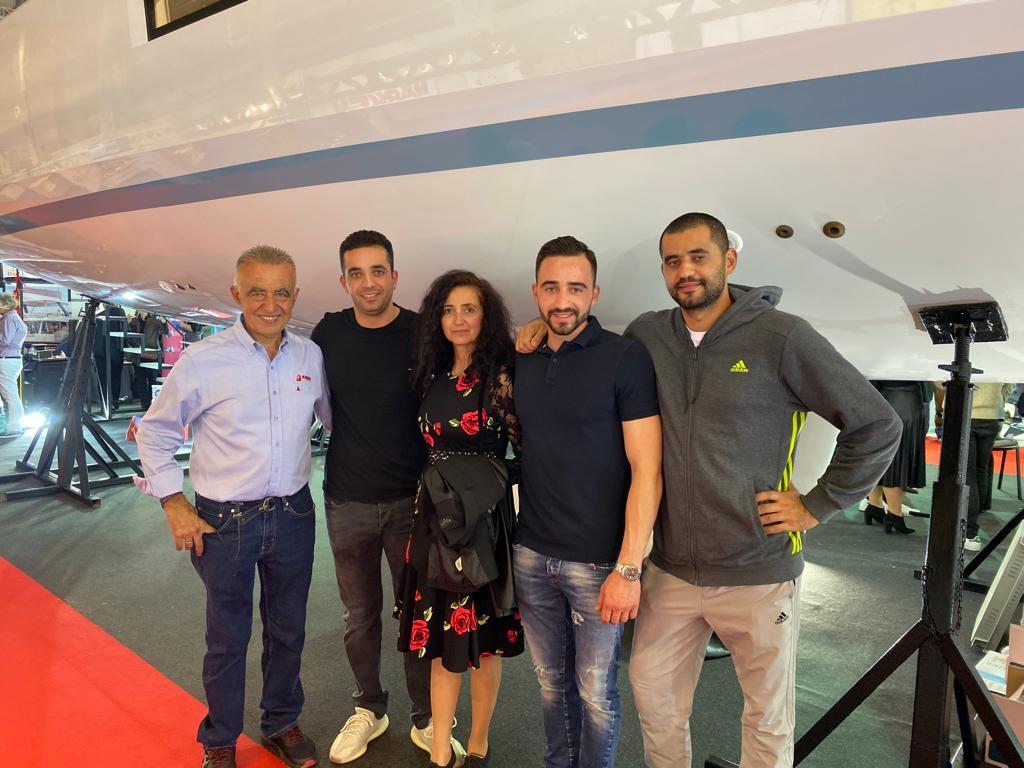 Kavas Family
If you're looking for the best boat at the best possible price for your bareboat charter, catamaran charter or skippered yachts, you will find it with us.
We can set yacht charter Greece prices that undercut all our competitors.
Nothing compares to a sailing holiday with Kavas Yachting.
See more in our "About us" page.
Beginners's Guide to Sailing
Not everyone is lucky enough to go sailing throughout the year, and it will help you just to read through this manual to remind you the essential elements of sailing once again.
Read more
Kavas Blog
Latest News from Our Blog