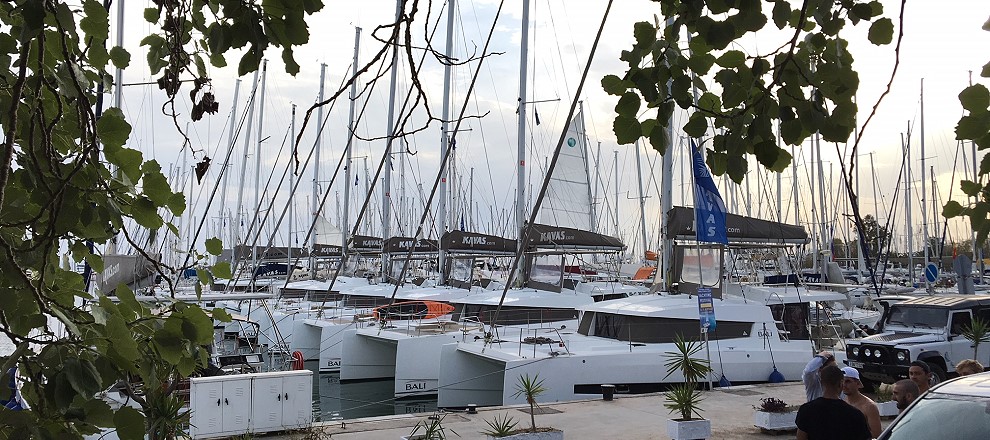 Our Athens yachts base (the headquarters) is situated at Alimos marina, the largest marina in Greece.
Yacht charter Athens
Alimos marina base
Here in Alimos marina you'll find our head-quarter office. It is only a 20 minutes taxi ride away from the Athens International Airport, which makes it very easily accessible for international travellers.
At the Athens base, you will find the greatest variety of (owned) yacht types and sizes, Kavas Yachting can offer you.
Helpful staff
Our experienced personnel will help you embark your yacht, show you around it, as well as make sure you feel comfortable in it and you have everything you need.
Kavas Yachting's base in Alimos marina is a very warm and hospitable place, designed to make you feel at home!
When you return from your sailing holiday, we will be there to welcome you back, listen to any comments you wish to make and do our best for a best possible farewell!
Destinations
It is ideal as a starting point for sailing vacations to either the Saronic Gulf: (Aegina, Poros, Hydra, Spetses and other islands and destinations) or the Cyclades islands in Aegean.