The 5th base of KAVAS YACHTING is located in the marina of Volos, with a capacity of 130 yachts.
We chose the city of Volos, because it gathers many suggestions for dream vacations:
• Sailing in the Pagasitic Gulf.
An almost circular water area, with a radius of about 6 N.M., with beautiful taverns and countless -safe- coves for swimming and overnight.
• Sailing in the Sporades complex.
The closest to the Volos island of the Sporades, Skiathos, is only 33 NM.
All the islands of the Sporades (Skiathos, Skopelos, Alonissos) are green, in contrast to the popular Cyclades.
• Visiting mount Pelion.
The mountain where the centaur Chiron, Achilles' teacher, lived. The beautiful villages, the paths in the forest and the steam train, are waiting for you at a distance of only 10km from our base in Volos.
• City of Volos.
It is a modern city, with a variety of restaurants and bars, especially near the marina.
A unique attraction in the port is the model of the ship of the mythical hero Jason "Argo".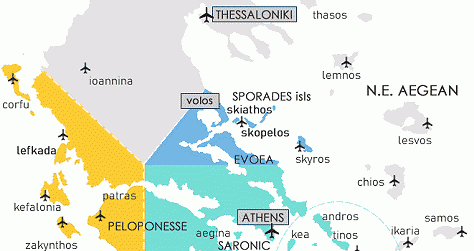 How to get to there:
By Air, directly to Volos Airport. Flight companies: Easy Jet, Condor, Transavia, Sky Express
By road, from Athens airport (344 km) or from Thessaloniki airport (238 km)
Kavas, Volos base, contact info:
Office address: Mavrokordatou 3, 38223, Volos
Base Manager: Mr. Christoforos Gkritzelakis (Mob. phone: +306972054346)
Kavas vessel, in Volos marina
Monohul
- Oceanis 46.1 (2019)

Catamaran
- Bali 4.2 (2022)
- Bali 4.0 (2016)
- Bali 4.1 (2018)
- Bali 4.3 (2020)
Useful, Volos Telephone Numbers
Tourist Information: (+30) 2421030940
Police Emergency Emergency: 100, 133
Tourist Police: (+30) 24210 76987
Medical Emergency (Volos Hospital): (+30) 2421094200-20
Port Authority: (+30) 2421038888
KTEL Volos (Intercity Bus and urban bus): (+30) 2421033254
Volos Airport: (+30) 24280 76886
Taxi: (+30) 2421027777