LEFKADA
In the center of the Ionian Sea, it's the only island connected to mainland Greece by a bridge.
A beloved island by all, because its beautiful beaches (on the west side) remind us of the Caribbean.
Although the Ionian Islands usually experience mild winds, windsurfers and kitesurfers enjoy their favorite sports in two specific beaches of Lefkada, with daily winds ranging from 10-20 knots, due to local thermal currents:
Kitesurfing in Aghios Ioannis beach (north)
Windsurfing in Vassiliki beach (south)
Starting from the town of Lefkada, you can choose either the northern or the southern Ionian Sea. Both options are perfect.
The island produces excellent wine, olive oil, thyme honey, lentils, and salami.
KEFALONIA
A stunning island with beaches of unparalleled beauty and geologically intriguing features such as underground waters, caves, sinkholes, and more.
The movie "Captain Corelli's Mandolin" (starring Nicolas Cage and Penélope Cruz) promoted the island worldwide.
Regarding local products, besides the essential olive oil and honey, it's worth trying the fruity white/dry wine called "Robola"
ITHACA
A lush green island in the Ionian Sea, known from Homer's Odyssey, with several beautiful anchorages.
In 2010, ruins were discovered at the northern tip of the island dating back to 1300 BC. Based on the descriptions left by Homer, these ruins appear to be the remains of Odysseus' palace.
The island primarily produces:
• Olive oil, mainly from local olive tree varieties that do not require irrigation and have a high oil yield.
• Wine: Several varieties of (white) grapes, although only a few produce local wine due to the island's small size.
However, there is a red grape variety called "Mavroudi," which was used by Odysseus to intoxicate the Cyclops and escape (Homer's Odyssey).
• Excellent feta cheese, produced from a local breed of sheep, which is available in the island's shops.
ODYSSEUS
Odysseus, king of Ithaca, is one of the most famous mythical heroes of ancient Greek mythology.
He was the main character in Homer's epic poetry, the "Odyssey."
He participated in the Trojan War and was the one who secured victory for the Greek besiegers of Troy.
His return to Ithaca took a whole 10 years!.
Wandering through the Mediterranean, he encountered various creatures, gods, and temptations in different places, such as the Cyclopes, the witch Circe, the Lotus Eaters, Poseidon, Calypso, and the Sirens.
Under the protection of the goddess Athena, he returns to Ithaca, having lost his crew.
Homer's Odyssey is officially the World's Most Influential Story.
Religious festivals aren't just about piety and churchgoing - they are a very good excuse to have a party. Nearly every month of the year the Eptanissa islanders will find some excuse to get out on the street, drink too much wine and celebrate one festival or another.
This is a very cheap way of entertaining the family while getting a bit of culture in to your visit to the islands! Do look out for the festival of Saint Spyridon in Corfu who is reputed to have warded off the Turkish siege in August 1716 - if you are around on August 11th, then watch the islanders celebrate like there is no tomorrow!
Similarly you will find the Festival of Saint Dionyssios on Zakynthos as a wild and fun time. The Patron Saint of the island died in 1622 on December 17, but his body was moved and reinterred on the 24th August 1717.
This means the Zakythos islanders have two excuses to celebrate this man of God! If you go inland on any island you will almost certainly find a celebration of some sort - you only need to scratch the surface lightly to find something.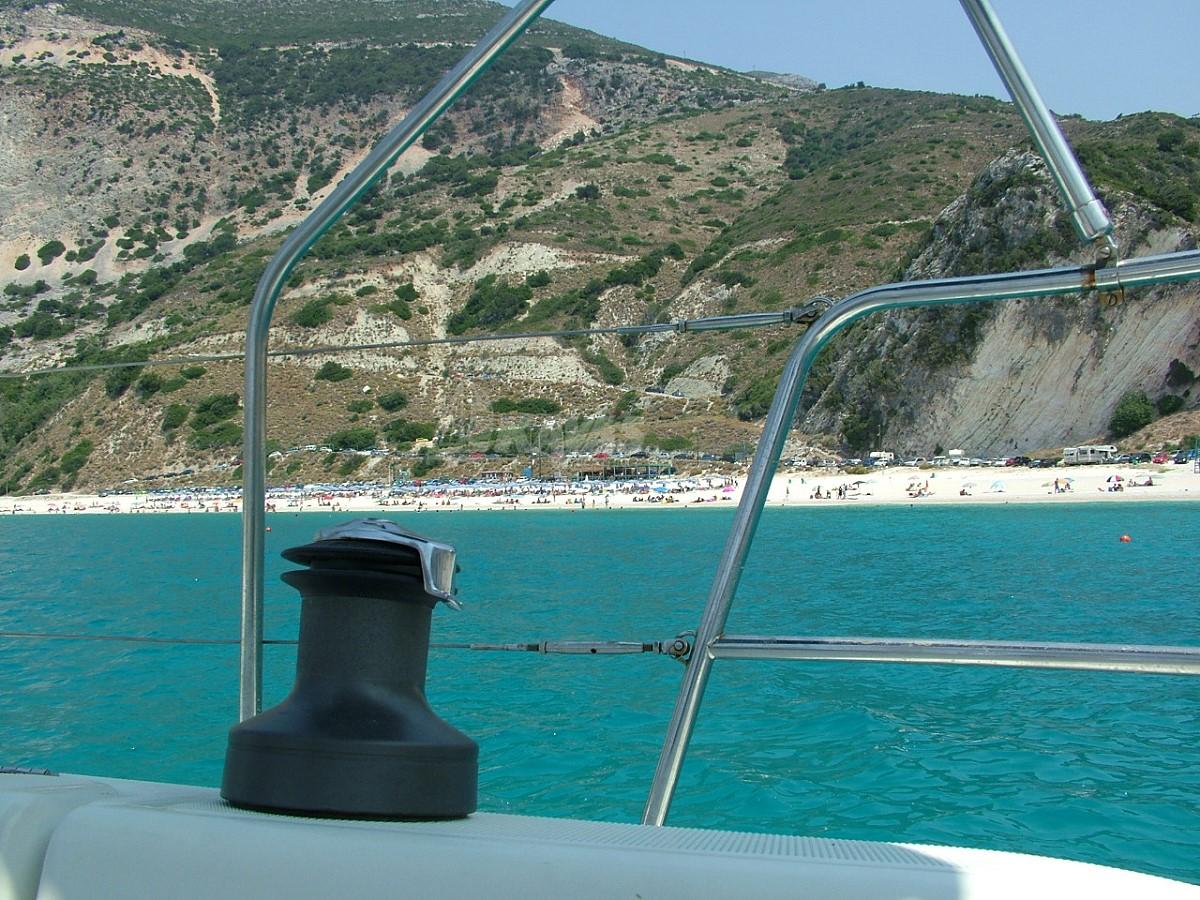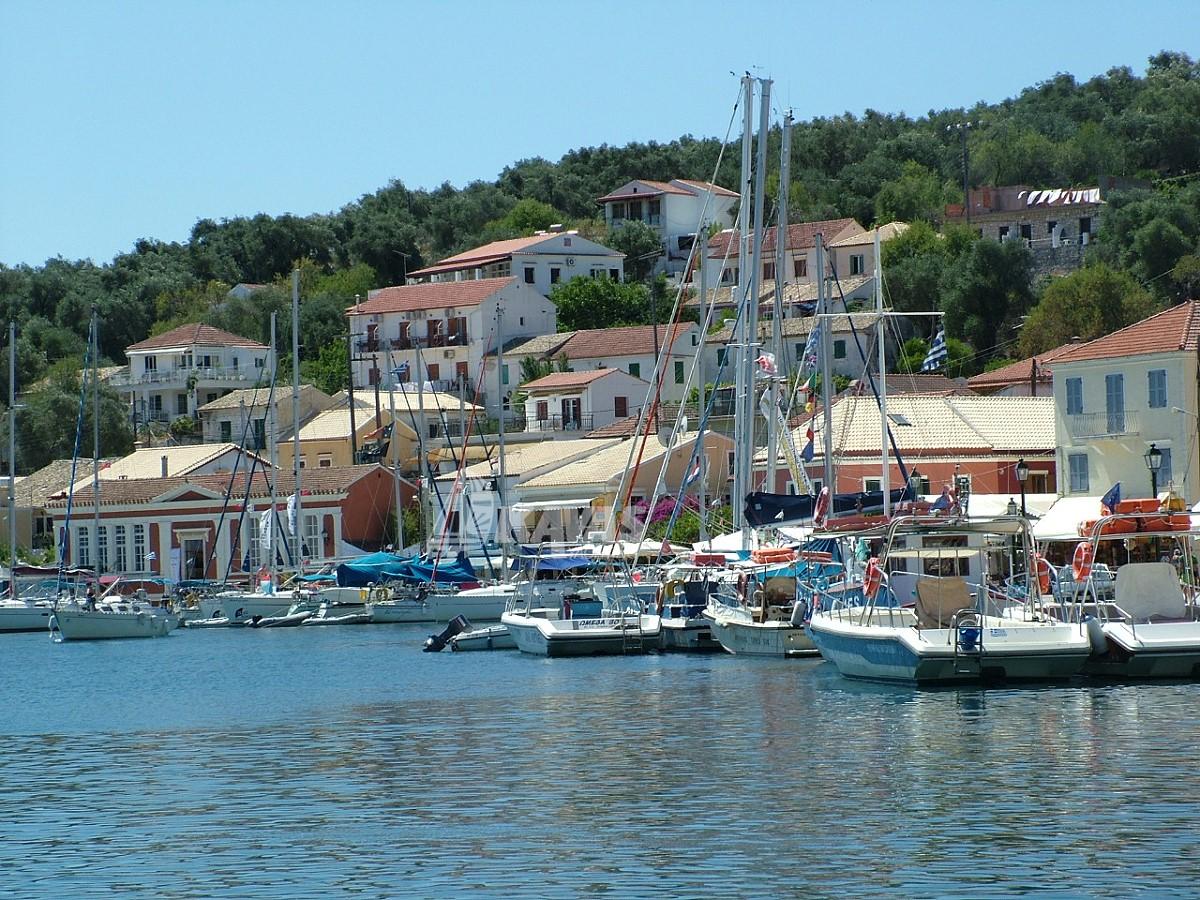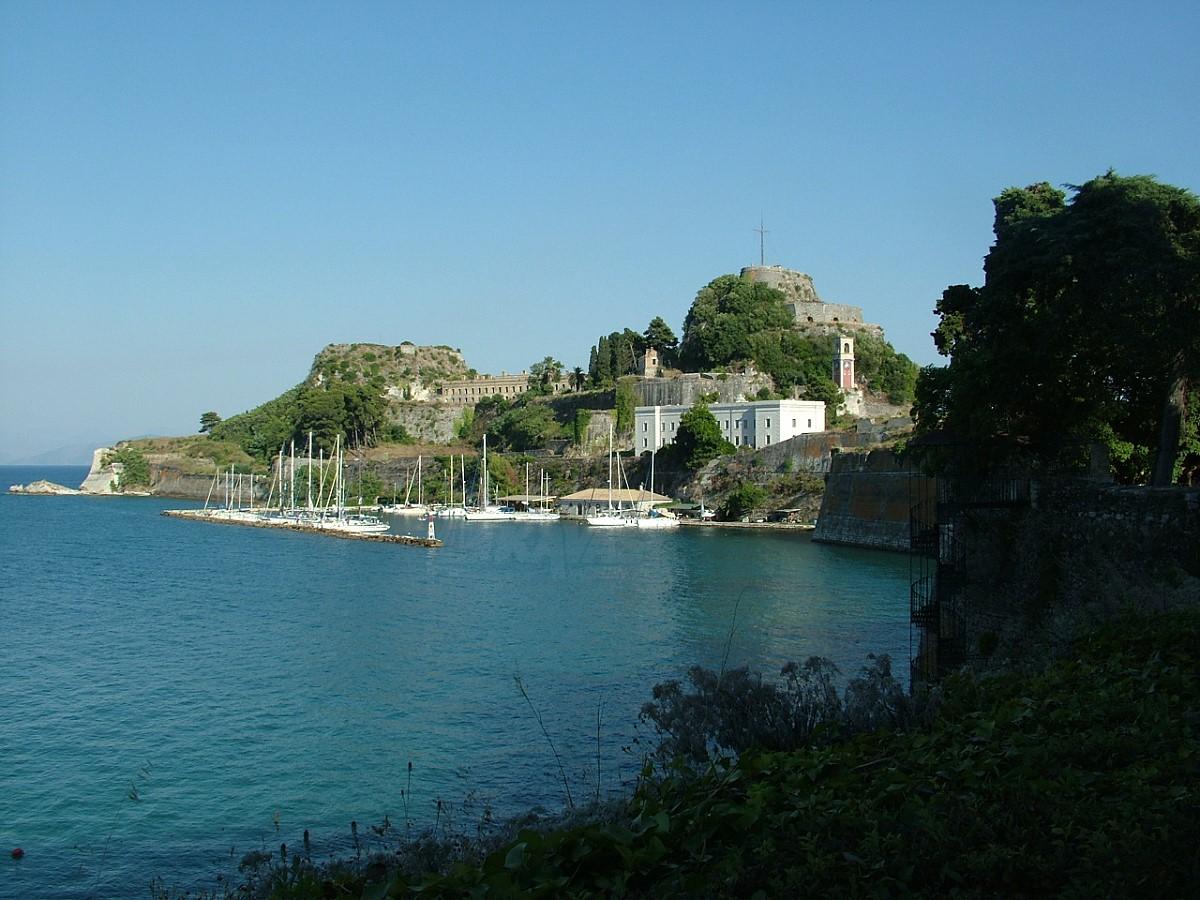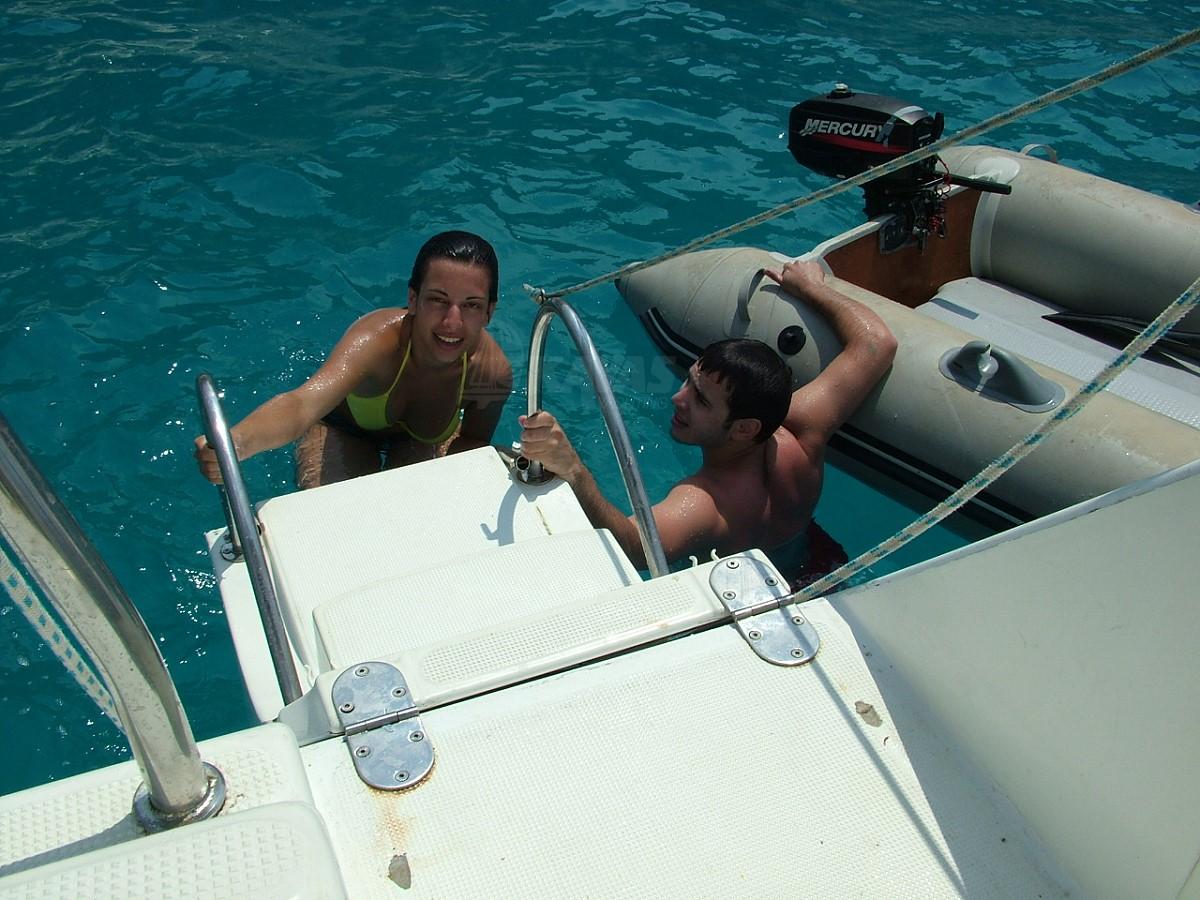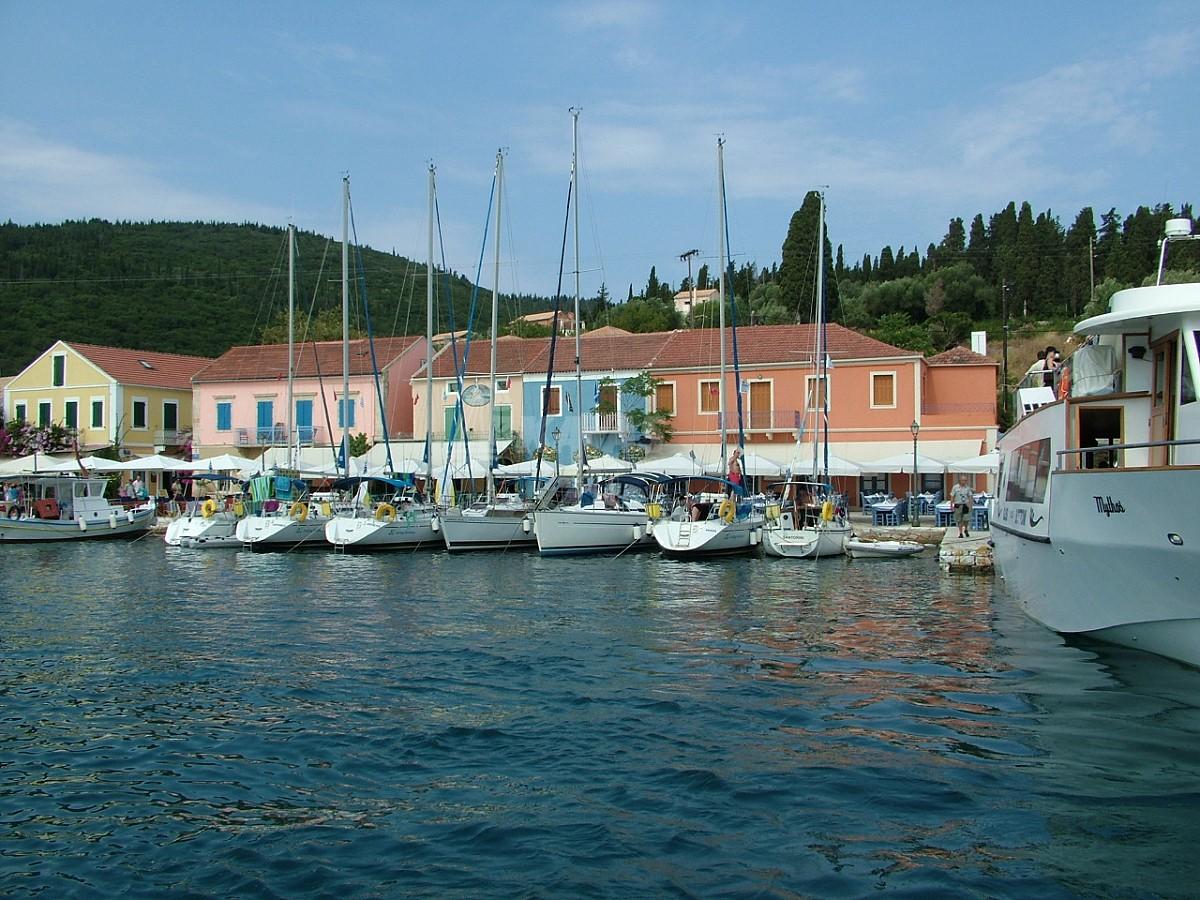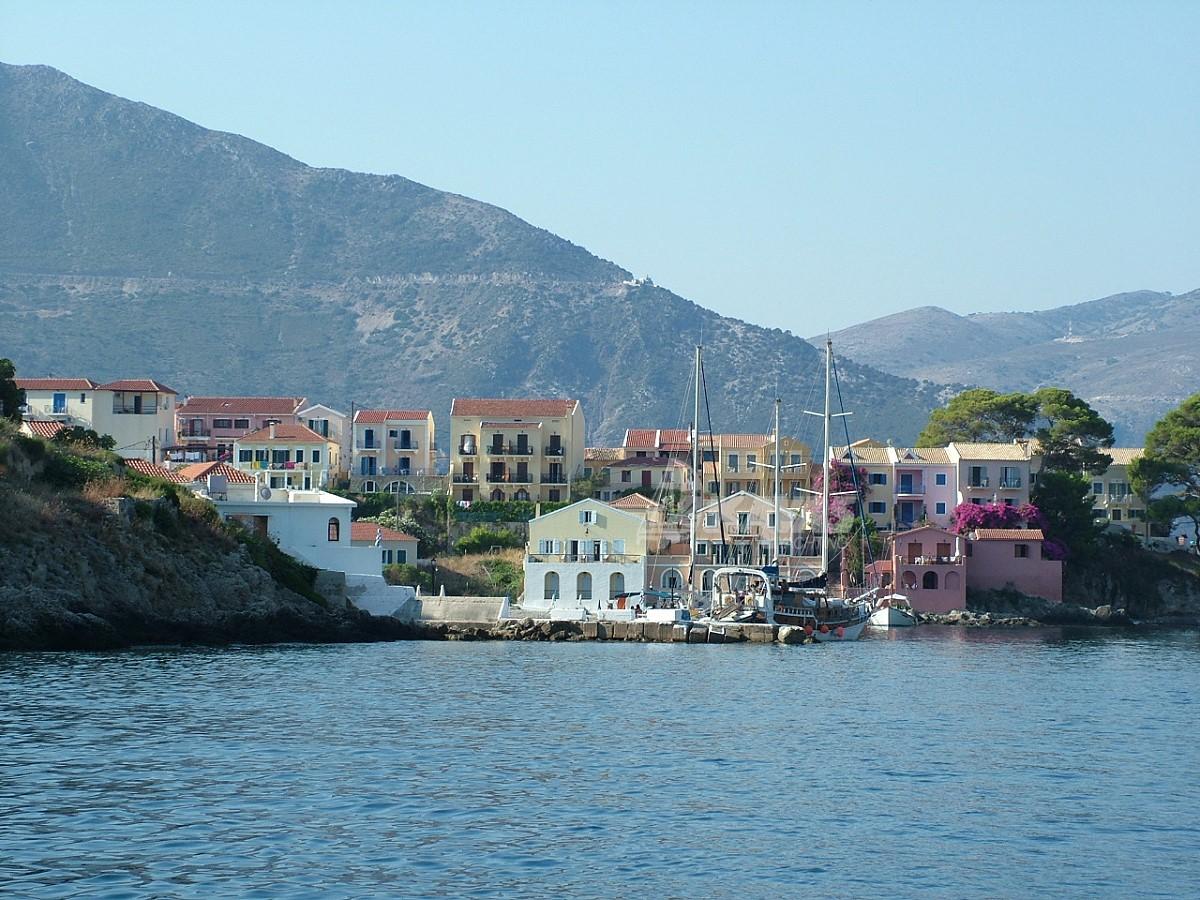 There are two big modern marinas in Ionian, in the islands of Corfu & Lefkada.
They charge an average fee of 50 euros per day.
Sailors can avoid these marinas as there are places to moor close by for €0.
Other, smaller ports may only pay €2 a day for mooring, if there is a fee at all.
Free places could be found easily anytime, while in Ithaca or Paxi isl. (Gaios), Kefalonia (Fiskardo), during the high season this could be very difficult.
Do you have to moor in every port at the centre of the action? You may be paying to have loud drunks next to you! It may pay in sleep and of course your wallet to anchor a little way off and come into port by dinghy. This may well pay off as the Ionian is so magical wherever you go.

Unlike Western Europe we moor stern-to in marinas - this is a trick we look at in our Sailing Guide.

Equally you will find quiet anchorages that you can get respite in from the hard living of the major towns.
Our Ionian sailing itinerary, offers a range of destinations both north and south of Lefkada, each one more stunning than the last.
With crystal-clear waters, picturesque villages, and secluded beaches, the Ionian Sea is a sailor's paradise.
Our carefully curated itinerary includes stops at some of the most breathtaking locations in the Ionian Sea, but there are plenty of hidden gems to discover along the way.
Before you set sail, make sure to familiarize yourself with the 50 rules of safe sailing, that will ensure the success of your holiday.
CAUTION
If you have sufficient experience and the weather conditions are favorable, you will have the chance to spend the night away from the shore. However, if conditions are not favorable or if you don't have enough experience, we will need to dock in a nearby port for overnight stays.
We look forward to helping you make memories that will last a lifetime.
★ IONIAN (north of Lefkas) - ONE WEEK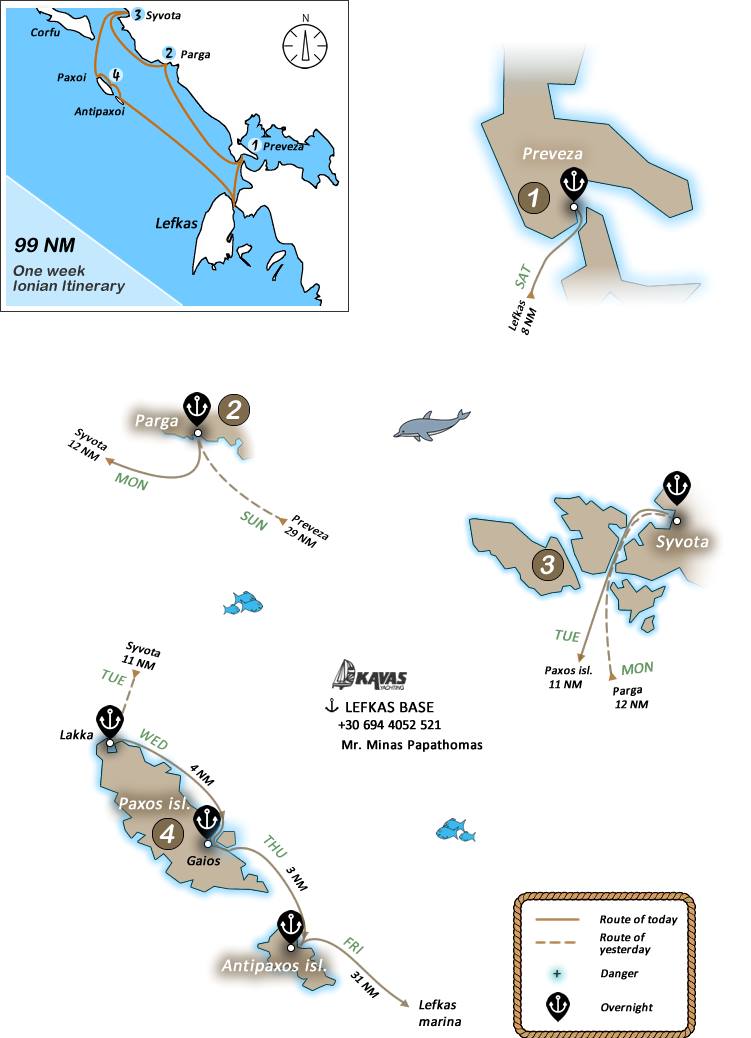 ★ IONIAN (south of Lefkas) - ONE WEEK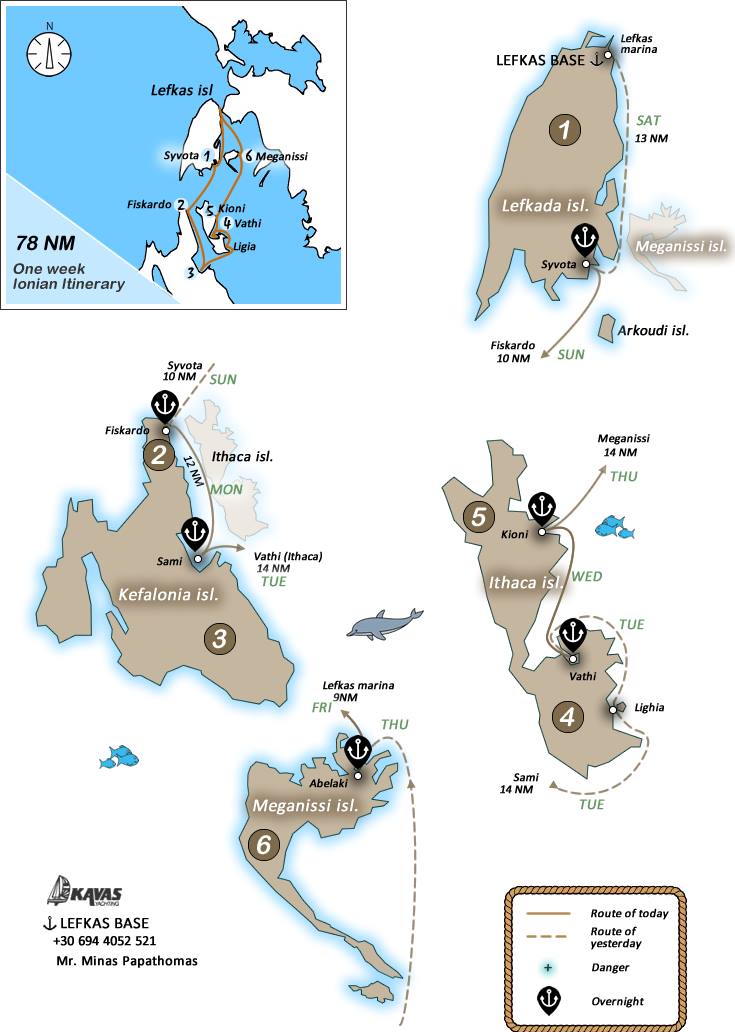 Sailing ionian sea Places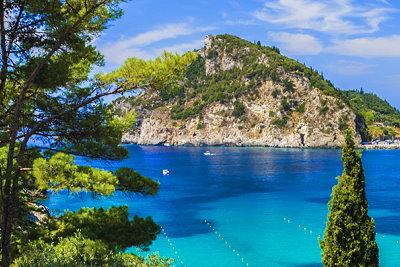 The so called "jewel of the Ionian Sea" and surely the most famous amongst its neighbors, also happens to be the cultural center and the most visited island in western Greece.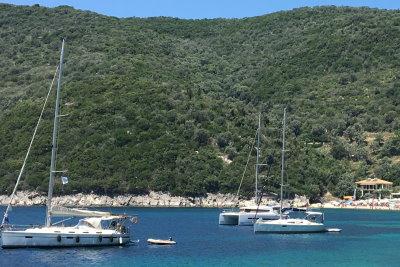 One of the Ionian islands, Lefkada is well-known for its famous beaches and its turquoise waters. Its marina, prides itself on being one the most modern marinas in the Mediterranean.
LEFKAS ISLAND BASE
Starting Area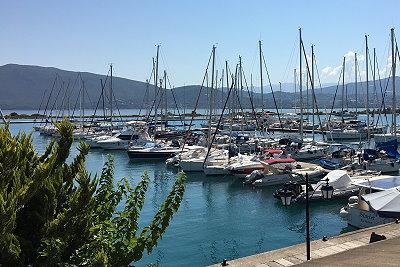 Our Lefkada Island yachts base is situated at Lefkas marina, one of the most modern of its kind for yacht charter in Greece, with a capacity of 620 boats. Lefkas marina is right inside Lefkas town, on the eastern side of the island. Lefkada island can be considered the extension of mainland Greece, from which it is separated by a 50-metre sliding bridge!
Read more