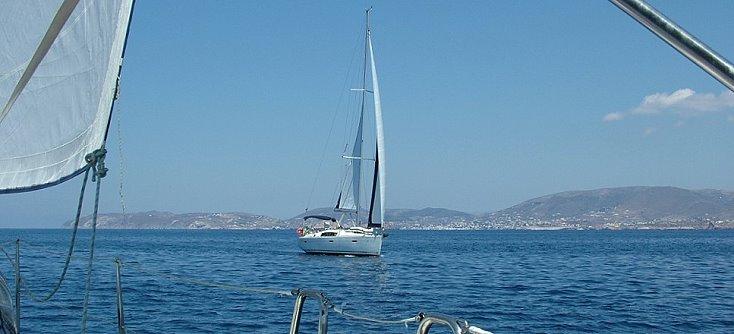 General
Bareboat charters give you ultimate freedom, with support just a call away.
Choose a vessel to suit your personal requirements, plan your own itinerary and enjoy independent holidays with your family or close friends, to a schedule of your own choosing.
Our aim is to provide our bareboat charter clients with reliable and luxurious sailing yachts in Greece for a unique and carefree yacht charter Greece experience!
Requirements
Sailing certificate
Bareboat charters require the charterer, the skipper and the crew to comply with various regulations, some extracted from the laws of the destination country and others from the charter agencies.
You should:
be a competent yachtsman,
with experience of coastal navigation, passage planning and
previous experience in handling a yacht of similar size to the one you intend to charter.
You will need to prove your competence with a sailing certificate.
Deposit
You will need to leave a refundable deposit to cover any loss or damage during the trip, that is not covered by the vessel's insurance.
The amount of this deposit varies with size and value of the yacht and it may be paid in cash or credit card (VISA, MASTER) prior to embarkation.
Paperwork
You will be asked:
to sign a charter contract (in several copies) upon booking, and upon your embarkation.
to present your passports to the company.
Yacht charter tips
Your sailing holidays will be succesful only when you folow the 50 yacht charter golden tips.
You should also remeber that:
You must always carry onboard your charter contract.
A crew list should always be at the disposal of local port-police authorities, if you are asked to provide them one during your holidays.
Greek laws require that you have on board a second crew member with sailing experience
Failure to comply with these regulations could end up in a very unpleasant situation
Bareboat holiday insurance
Most of the charter sailboats are insured against third party for damages or personal accidents up to half a million Euros.
For your own safety though, which is not covered from the above condition, we highly recommend that you take out an appropriate holiday insurance.
Feel free to contact us for any question or enquiry you might have related to your next bareboat charter.
Boat Delivery and Check-In
Normally the bareboat contract starts late in the afternoon, at 1700 hrs and ends at 0900 hrs.
This gives the base crew sufficient time to service, maintain and clean the yacht between two charters.
If you arrive early and your vessel is not ready to be handed over to you, the best thing to do is to ask us to look after your luggage, give you an approximate time when the yacht will be ready, so that you can occupy your time to your advantage - shopping, swimming or sightseeing.
After the completion of the necessary paperwork you will be shown to your yacht, which, by then, will be full of diesel and water and have been cleaned.
Bareboat charter check-in
The skipper and his first mate will then go through the check-in with a member of the base crew.
We will help you check the boat's inventory with the aid of an inventory list, and go through the details of the engine, electrics, sails and deck equipment.
This should take about one hour.
TIP: Try not to rush this procedure in an attempt to set sail as quickly as possible, as it is important that you ask questions about anything you do not clearly understand.
A thorough check-in will ensure an enjoyable and safe sailing trip.
Booking and Payment procedures
Placing an "Option"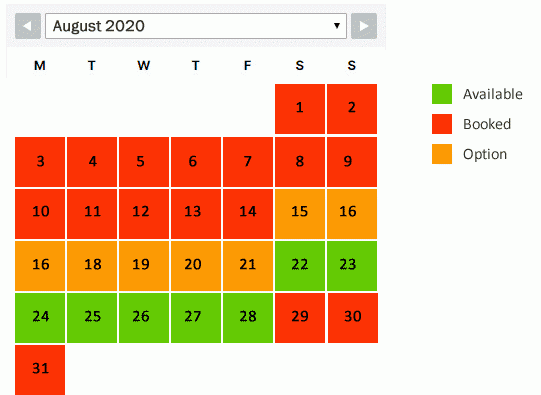 When you choose your desired vessel and the requested dates you are entitled to request an "option" for the boat.
This is a time given to you to arrange the flights, etc, before you make any payment. Usually an option is held on a particular boat for a maximum of seven days, but if you find yourself running out of time then talk to our charter department and request an extension.
During this period Kavas Yachting reserves that boat for you and accepts no other bookings for it.
Advance Payment
In order to complete the booking we will require an advanced payment that amounts to 50% of the charter fee. The advance payment applies to the basic charter fee only and NOT any skipper's fees, outboard motor, end cleaning, etc. You can pay those in cash upon embarkation.
Balance Payment
In order to finalise the bareboat booking balance payments (the other half of the charter fee) will be called for at any time ranging from one month before embarkation to the day of embarkation itself.
Just like in the case of the advance payment, the balance payment will not include the extras, which you are always entitled to pay upon embarkation.
Travel insurance
We understand that travelling is what you enjoy and that the last thing you want to do is spend more time or money than you need on travel insurance.
Yet, although it is not obligatory, we highly recommend that you take an appropriate travel insurance as soon as you book your bareboat holidays.
This way you will protect your money in case of a cancellation, as well as the costs occurring from a medical treatment for injury or illness during your sailing holidays.
Gear to bring with you
Finally, here is a good post regarding the gear you will need to bring with you:
Gear you should have when sailing
Why choose us
Kayas Yachting is a family yacht charter business established in 1985 and owns a large fleet of 56 monohulls and luxury catamarans out of three bases in Athens, Lefkada and Kos.
You should only decide the type of the boat and read our A to Z guide to yacht charter Greece for the 2022!