Athens Alimos Base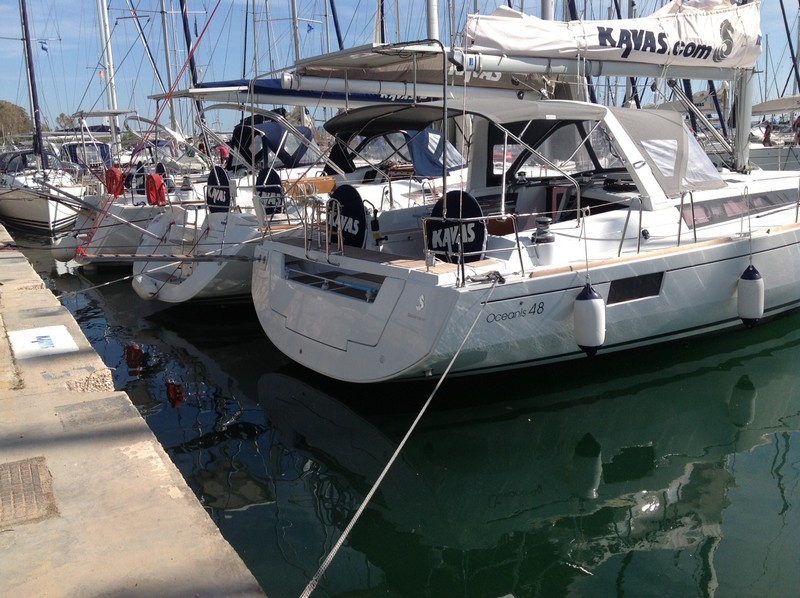 Our Athens yachts base is situated at Marina Alimos, the largest in Greece. It is only a 20 minutes taxi ride away from the Athens International Airport, which makes it very easily accessible for international travellers. At the Athens base, you will find the greatest variety of yacht types and sizes Kavas Yachting can offer you.
It is ideal as a starting point for sailing vacations to either the ArgoSaronic Gulf (Aegina, Poros, Hydra, Spetses and other islands and destinations) or the Cyclades.This is the largest amongst the three bases we maintain (Athens, Kos, Lefkas). Kavas Yachting's base in Marina Alimos is a very warm and hospitable place, designed to make you feel at home!
Our experienced personnel will help you embark your yacht, show you around it, as well as make sure you feel comfortable in it and you have everything you need. When you return from your sailing holiday, we will be there to welcome you back, listen to any comments you wish to make and do our best for a best possible farewell!
Athens Alimos Base
Address : 20-22, Koritsas Str, Alimos
City : Athens
Country : Greece
Post Code : 174 55
T: +302109849961 up to 963
F: +302109817248
Skype: kavas.yachting
E: yachtcharter(at)kavas.com
Contact persons

Mr. George Kontaxoglou
Tel.(mobile) +30 6943 212 990
Technical Support
Mr. Fanis Kavas
Tel.(mobile) +30 6946 955 088
Mr. Jason Petsas
Tel (mobile) +30 6948 803 338
Mr. Sebi Sultana
Tel.(mobile) +30 6948 803 339
© 2015 Kavas Yachting. All Rights Reserved.