Free Diving in Greece
INTRODUCTION
Free diving (scuba diving) and snorkeling, are both thrilling and unique activities, which is why they have so many fanatical friends.
Then again, there are also the people who have never had the opportunity to dive (with or without a scuba), despite being interested in experiencing the underwater life or visiting a mysterious, underwater shipwreck.
In this article we tried to cover everything that sailing enthusiasts would like to know about the wonderful world of diving, in the form of Q&As.
WHY IS FREEDIVING SO FUN?
Surely you must have noticed the smile on everyone's face as they emerge from a dive to the surface and take off their mask.
Even the most experienced divers have this silly smile after getting out of the water. They are enchanted anew each time. Ecstasy is a permanent symptom.
The magic of the underwater world cannot really be captured by technological means like underwater cameras, but only through personal experience and the reasons for this are plenty:
* Marine flora and fauna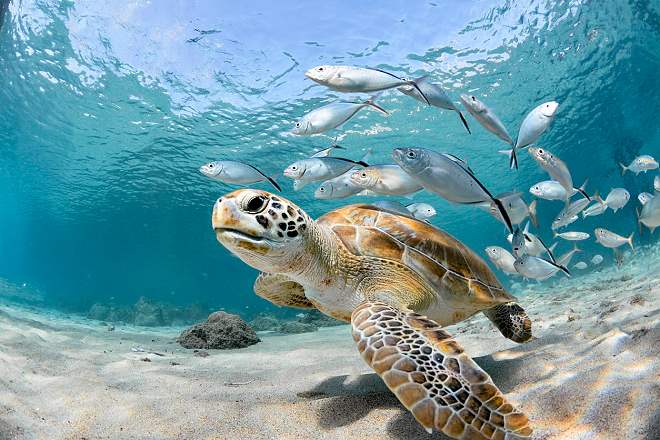 Below the surface there is a wonderful living world. Colorful plants, corals, sponges, echinoderms, eels and octopuses.
Fish of all sizes and colors, in constant search of food, in groups or alone, some shy, others downright strange, approaching you even if to say a quick hello.
We all know the tendency for communication between mammals. How truly lucky those who had the opportunity to interact with dolphins, seals or even whales. We have all seen similar incidents on Youtube and have felt a bit jealous. But, we can be lucky too!
In addition to the fauna and the flora, at the bottom of the sea we can come in contact with:
* Shipwrecks or planes resting on the seabed, some recent, others much older.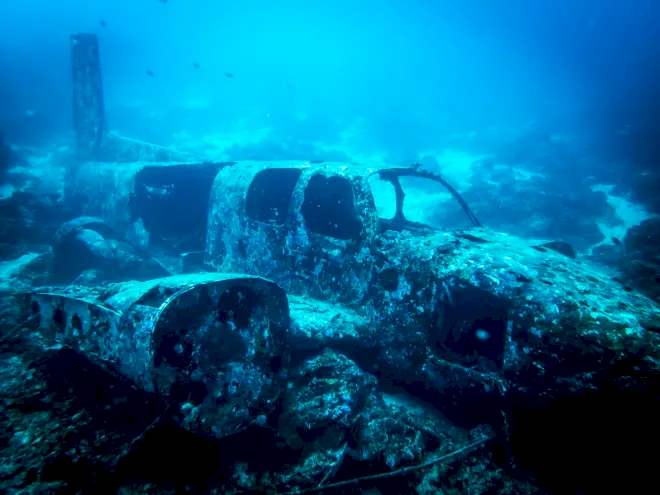 Greece, following the Mediterranean pattern, has a few sunken merchant ships of the pre-Christian era, which carried products in amphorae, lying on the seabed.
On a shipwreck map we could easily find the most interesting among those that can be visited. There is a great variety of them and they exist in all regions of Greece.
Surely there are many more that remain hidden somewhere in the seabed, waiting for the one who will discover them. Maybe you ... why not?
* Underwater fishing.
If any of the crew is anxious to test their underwater hunting skills, with basic equipment that can be easily procured, there is hope that the sea goods will reach the table of the boat or the nearest tavern, as many prefer.
DIVING EXPERIENCE IN GREECE
The underwater environment of the Mediterranean is quite different from that of the Oceans'. It differs in colors, clarity and of course in the fauna and flora.
The warm and hospitable Greek waters (surface temperature in summer 28-30 C) are perfect for your acquaintance with the sport of free diving.
Apart from the cool temperature, the biggest advantage of Greek waters is safety:
• In Greece there is a stark absence of sharks.
In fact there are only a few species, harmless to humans that are rarely encountered.
• The overall danger of swimming in the Mediterranean is small if non existent.
All that can really happen to you is you end up a fanatic of diving!
Every Greek sea region has its own unique graces.
Sporades
In the Sporades complex, where KAVAS YACHTING also maintains a base, there is the Marine Park of Alonissos, a protected area, where herds of dolphins and the Mediterranean Monk Seal live.
In this particular park there is also an underwater visitable museum, with the Peristera shipwreck of the 5th century BC, which sank carrying amphorae with wine.
Alonissos honoured on National Geographic's Best of the World List 2021.
Saronic
More than 50 ships are scattered on the bottom of the Saronic Gulf, each with its own history, several from WWII.
A very interesting shipwreck was found in 1975 at a depth of about 20m, near the island of Dokos, a merchant ship dating back to 2300 BC which transported ceramics.
Its cargo, which was found in good condition, has been transported to the island of Spetses.
Herds of dolphins and sea turtles are very likely to be found in the Saronic islands.
Ionian Islands
In the Ionian Islands (but also in the Saronic Gulf) it is very possible to meet the Caretta Caretta sea turtle.
The turtle's weak vision can lead her very close to you but because it is a very shy creature it will make sure to get away quickly.
FREEDIVING TIPS FOR BEGINNERS
If you already have free diving experience, you can skip this section.
We thought that beginners would like some introductory tips on freediving or spearfishing at depths of about 10m underwater.
What equipment do you need for freediving?
Fortunately, you do not need much.
• Freediving Mask and Snorkel: Prefer a low volume mask, which traps less air.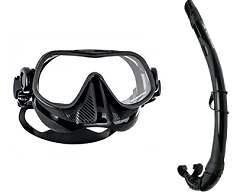 Try several until you find one that fits snugly in your facial anatomy.
Check the corners of your mask to make sure your range of vision is wide enough and your peripheral vision is not obstructed.
Your ventilator should be of the "J" shape and it is better if it does not have a ball valve.
• Bi-fins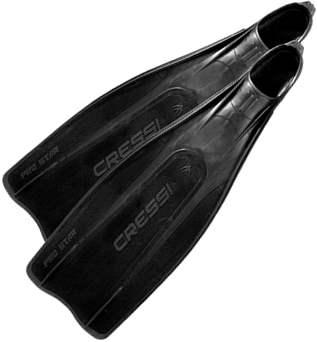 Especially for beginners we would recommend long soft blades.
And it would be good to avoid open-heel fins, to transfer power smoothly throughout the foot.
• Weight Belt: An extra weight of about 5 kg will help you dive, without wasting energy with extra movements.
• Buoy and Line: Speedboats cover distances quickly and you are at high risk without this accessory.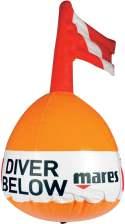 How to increase breath hold for freediving?
The answer is with a lot of practice!
Although the main idea is simple, the following tips might be able to help you:
• Before you start, it is very important to concentrate and calm down.
This is important as the body uses less oxygen when we are calm but quickly burns through it when we are in panic mode.
Keeping calm will make your breath last longer.
• Take slow, deep breaths and exhale slowly again.
• Now for the "dive": Close your eyes and hold your breath, keeping time with a clock.
• Repeat after 5 minutes.
Freediving Safety Tips
The marine environment is not forgiving of the careless.
You can enjoy free diving safely by following ALL the tips below faithfully:
• Do not freedive alone.
There needs to be someone with you at all times, watching you, and ready to intervene.
• Do not dive immediately after a meal or while having drunk alcohol.
In fact you need to have been drinking enough water from the day before, so that your body is properly hydrated and in good condition.
This will help you avoid cramps while moving underwater.
• Watch out for the pressure levels in your ears, due to the depth.
Our ears are very sensitive and we should protect them from possible problems.
Cold water: Even if you dive in the summer, we would recommend the use of a mask that will protect your ears from both cold water and the air pressure when you emerge.
Equalizing the pressure: Often and gradually, equalize the pressure in your ears by swallowing or blowing while having your nose and mouth closed.
If you feel pain in your ears, start swimming to the surface slowly so as to give your body the time it needs to gradually adjust to the changing pressure as it moves upwards.
• Always have a buoy with you to indicate your location.
• Exhale slowly, after you have emerged and not the moment you emerge.
DIVING TOUR AGENCIES IN GREECE
Every corner, every small island is a treasure trove of culture and tradition.
So why not make the experience whole by getting to know its underwater world too?
In Greece there are several diving centers and schools that can level up your vacations, if you happen to visit their area.
One of these centers, with many distinctions worldwide, is "Spearfishing Instructors", which stands out for the high quality of services.
The founders of the center, Manolis Giankos & Vassilis Garoutsos, are able to introduce you to the magnificent world of the seabed with absolute safety and share knowledge and stories with you from their many years of experience!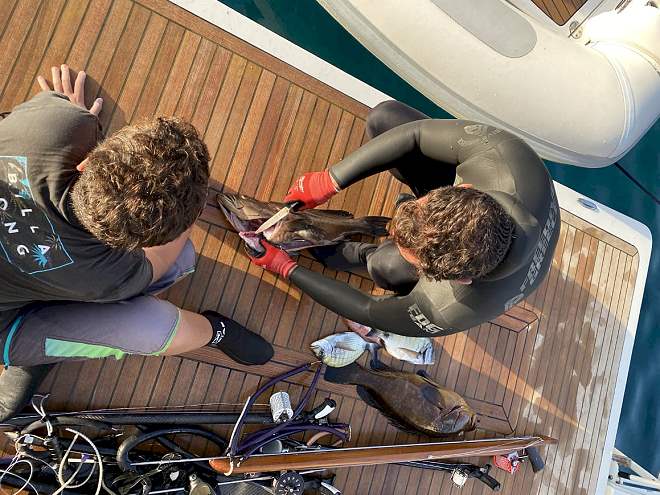 Programs provided
With 2 days of training, in theory and diving, you certify your initial knowledge.
Participate in a shipwreck visit
Participate in spearfishing or just watch the underwater fishing process from the surface
Prerequisites:
Health and good physical condition YES
Diving equipment NO
Age 12+
We wish you good fun!