The advantages of Greek Sailing holidays in October
After the hustle of the summer season and a forecast of dull weather and rain, you may feel you haven't got a lot to look forward to, but why wait months for a holiday of sun, sea and relaxation when you can enjoy a fantastic holiday with a difference?
October is an ideal time to book a Greek sailing holiday and to enjoy the sparkling, azure sea and stunning scenery.
Sailing around the islands is interesting and recuperating with plenty of time for sunbathing on deck, devouring salty waves and visiting different harbours and ports full of shops and restaurants.
This time of year, although milder, is still warm enough for swimming with tropical temperatures ideal for beach bathing, snorkelling and diving.
A Cheaper Time to Sail
With the holiday season almost over, this time of the year is a lot cheaper with boat prices and air fares at their lowest, with plenty of availability to choose from.
The most expensive time of year for sailing is the end of July to September. In some cases, the October half-term holidays may attract higher prices but this has little effect on crewed and bareboat charter prices.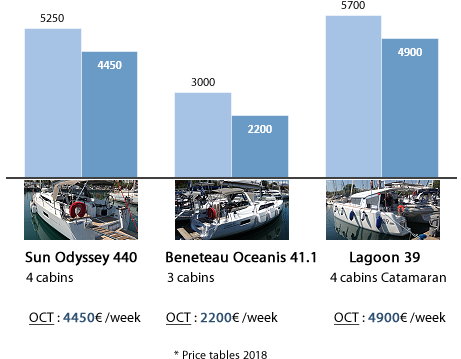 Splendid Sightseeing
October is a quieter time for holidaying, which of course means less tourists.
Less busy harbour times are perfect for island hopping and exploring little villages; maybe stopping off to enjoy some of the local dishes and wines without the steaming, hot weather of August.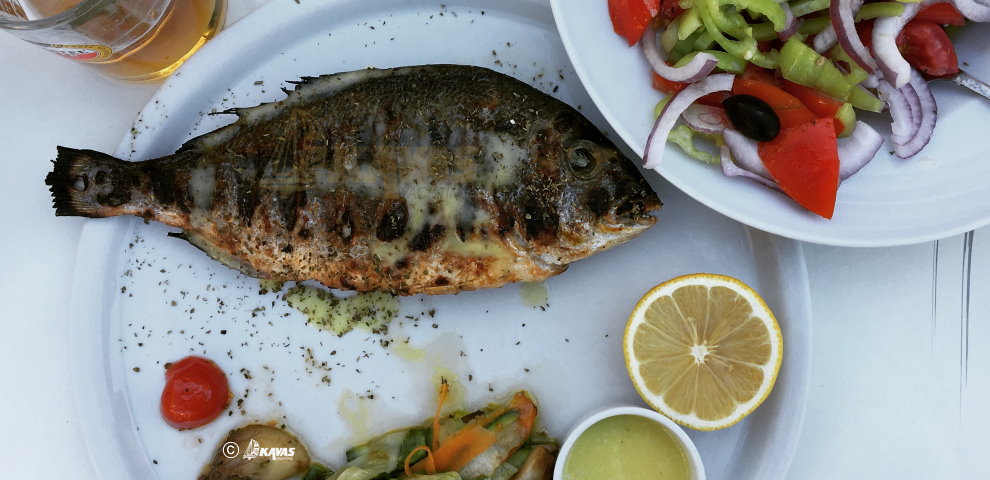 Most of the shops also open Sundays but often close between 2pm and 5.30pm so it is a good idea to schedule in some morning stop offs.
Perfect Weather
The weather although cooler than high season is still nice and warm and some may say more enjoyable without the fierce waves of heat.
Another plus with the milder weather is the lack of the Meltemi wind with less harsh sailing conditions particularly in the mornings. On average you can expect 5-6 days of rain in the Mailnald but less in the Saronic area and Cyclades.
Last October it was 28 degrees in Poros and sunny. For those more accustomed to Northern European temperatures it will feel more like summer!
October sailing has many benefits and Greece with its wonderful weather conditions and cheaper end of season prices is the place to go.
Enjoy magnificent coastline views and visit historical sites and easy to reach villages full of character and charming people.
With endless coastlines and many islands to explore, Greece in October is the place to sail.
Click here for Weather Forecast
See also ↠ Sailing in Greek waters during school time