Join us in a catamaran sailing trip from France or Tunisia
Kavas Yachting will be delivering its brand new Lagoon 450F & Bali 4.3 from La Rochelle, France all the way to Alimos Marina, Greece.
Following that, two Bali 4.0 set sails from Tunis towards Greece. We invite you to join us on our voyage described below.
The trip starts at Northern France, La Rochelle according to the following plan:
1st route is to Portugal Porto after 500NM - stop there for one day.

2nd route to Gibraltar after 500NM - stay there for one day.

3rd route to Sardinia Cagliari after 750NM - stay there for one day.

4th route to Greece Athens Alimos marina 700NM - end of the trip.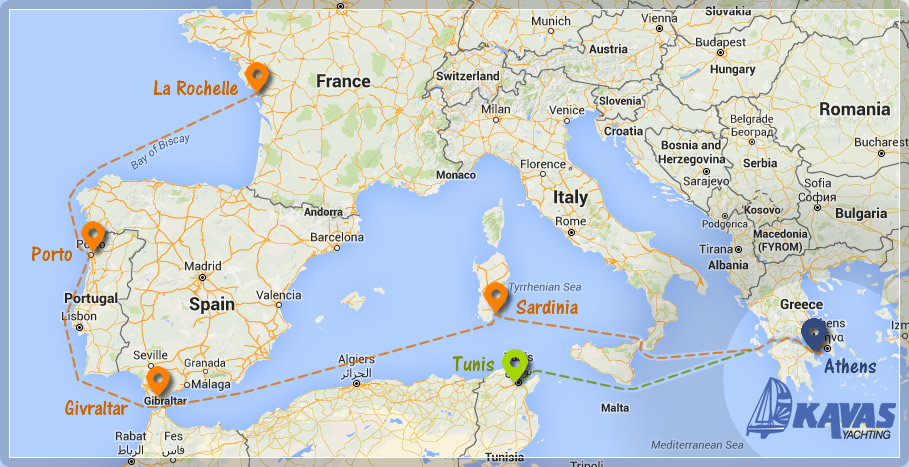 A maximum of 4 participants will accompany the crew of 2 and the Skipper for each boat.
Very bad weather is a possibility, in this case we will stay in a shelter Marina as long required, the Skipper will judge when it is safe to resume sailing.
Departure will be within the week described below and will be flexible to accommodate for Skipper, Crew and Participants
Lagoon 450F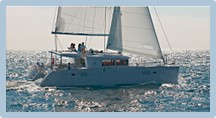 when: ±15/02/16
where: La Rochelle
fee: €2.000
Bali 4.3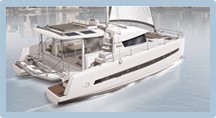 when: ±15/03/16
where: La Rochelle
fee: €2.000
Bali 4.0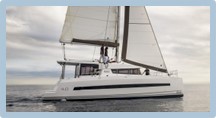 when: ±15/04/16
where: Tunis
fee: €1.300
all inclusive (food on board, fuel, marina fees, etc).