12 reasons why Cyclades are Paradise
As the darkness of winter falls upon you so you're probably brightening things up with holiday plans for the year ahead.
With the gales and rain heralding the arrival of autumn, how about somewhere hot, dry and sunny? Amidst the hustle and bustle of work today, perhaps some peace and quiet this summer?
Here's an idea:
Why not an archipelago of paradise islands that are spread across some 2,600 square kilometres in the Mediterranean?
The Cyclades islands are calling you like the Sirens of old - only you certainly won't meet your doom in heeding their call!
The Cyclades islands can impress almost everyone.
Read on to see 12 reasons just why this is the case!
1. Architecture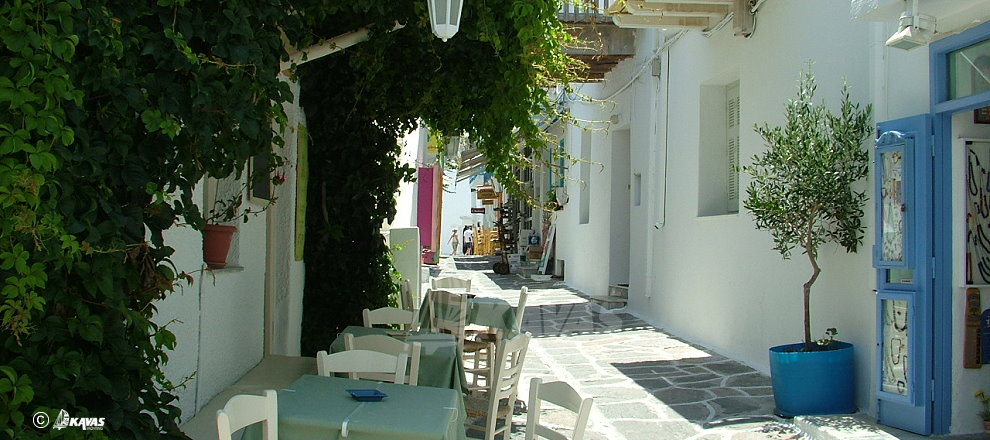 Cycladic architecture has been influenced over the centuries by climate, culture, the economy and religion.
The buildings are painted white to reflect the fierce summer sun and remain cool inside.
Orthodox churches dot the islands as a core part of island community life.
Many have relics from saints and regular religious festivals that people, local and non-local alike can join in throughout the year.
The chora (capitals) of the islands are built on top of hills so pirates could be seen (and defended against).
Windmills dot the islands to produce everyone's daily bread (though flour is largely imported from the mainland these days).
Two prime examples of island architecture can be found on the party island of Mykonos and the sleepy fishing village of Naousa in Paros.
They are well worth an afternoon or evening of fun on a run ashore.
2. Romantic hotels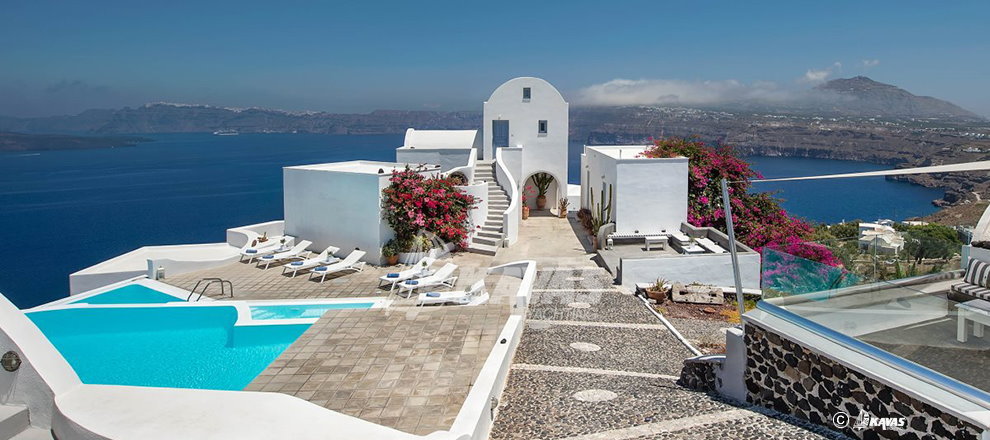 Cycladic hotels aren't those large skyscrapers that dominate so many beachfronts on the Med, but rather observe the architecture of the local tradition.
You may want a night or two ashore with your favourite other while on a yacht charter in Greece, or maybe for a day or two's exploring inland with friends or family. A couple of nights ashore in one of these will be unforgettable!
If you can get to the enchanted island of Santorini then you should book a night or two with the Apanemo Hotel for as little as €180 a night, in a Suite. As soon as you look across the swimming pool out to sea at sunset you will completely understand why we suggested this spot!
3. Delicious food!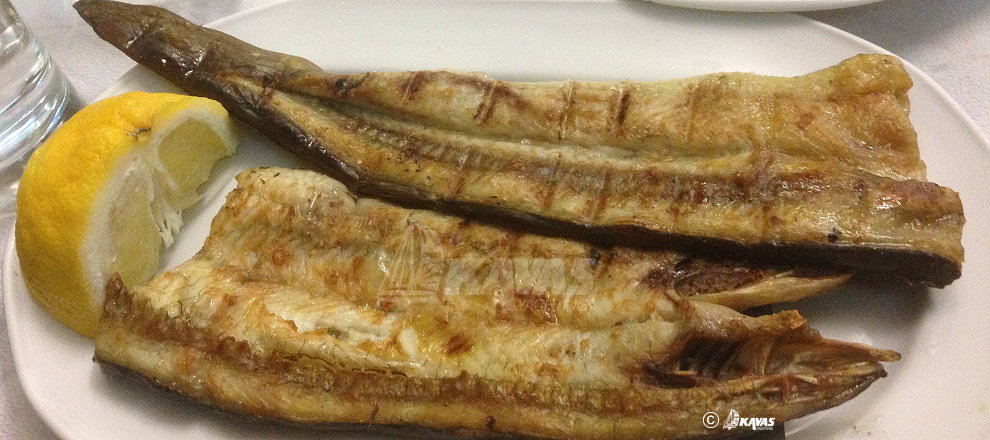 As with so many things on these islands, the diet has been influenced by the waves of history that have overwhelmed this archipelago over the centuries.
Mediterranean, Middle East and Hellenic cultures have influenced what people eat over time.
The olive oil and sun loving vegetable diet is supplemented with the fruits of the sea and land.
Whether you find your way to a top restaurant or a cafe you will be confronted with some of the healthiest food around.
Moussaka is made as it should be, while greek salad and different Mezes for nibbling as you get through some high quality ouzo are a way of life you can only dream of in the fast lane of work in Northern Europe and the Americas!
4. Gourmet cheeses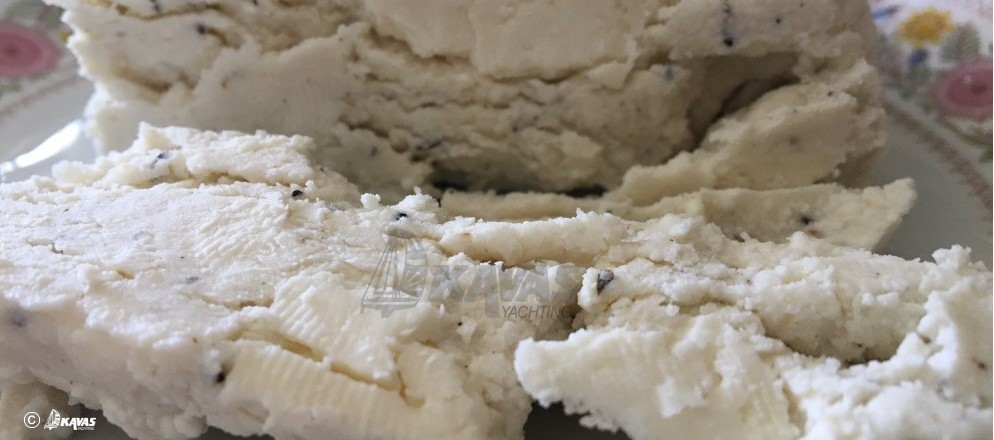 Different islands have their own cheeses that have been influenced by the micro-cultures of every island in the Cyclades.
While the concept of feta cheese has been exported all over the world (much like moussaka!) you may find something that will excite your tastebuds yet cannot be found outside of Greece.
Mykonos has its Kopanisti - a salty, spicy cheese
Ios has Skotiri - a sour cheese produced at the local creamery using sheep or goat milk!
Syros has the San Michali cheese that is made of cow's milk with irregular holes and cutting crumbles like parmesan.
Naxos has Kommos. This is made from fresh sheeps (or goats) milk with pepper and local herbs
Serifos has the Lakkou cheese that is matured in a pond 2m under the ground.
5. Pastry and sweets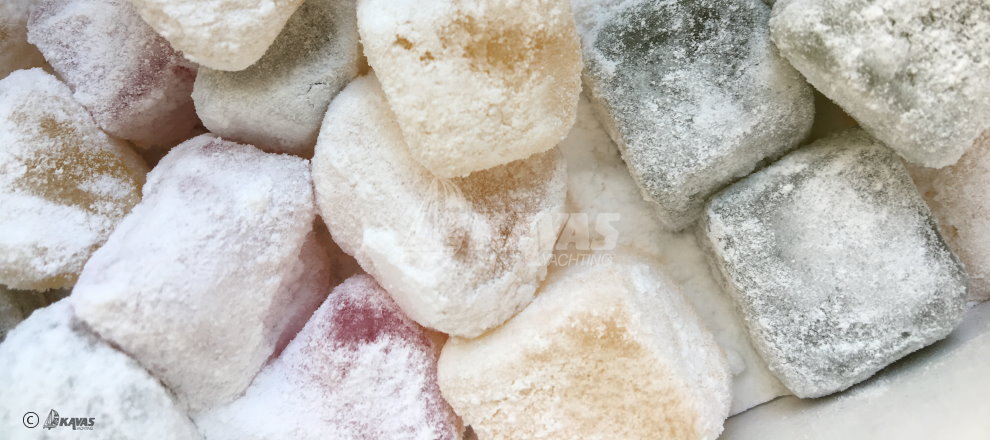 Again down to the waves of history and culture that have passed through the islands, there is a whole host of sweet pastries and sweets that can be found in different parts of these enchanted isles.
Loukoumi of Syros (chewy candy dusted in powdered sugar)
Halvadopita of Syros (nougat wafers)
Amygdalota of Andros (marzipan and flower water)
Melitinia of Ios (fresh, soft unsalted cheese, mixed with flour, eggs, sugar, vanilla and mastic powder)
Kaltsounia (nuts and honey filling)
6. Greek drinks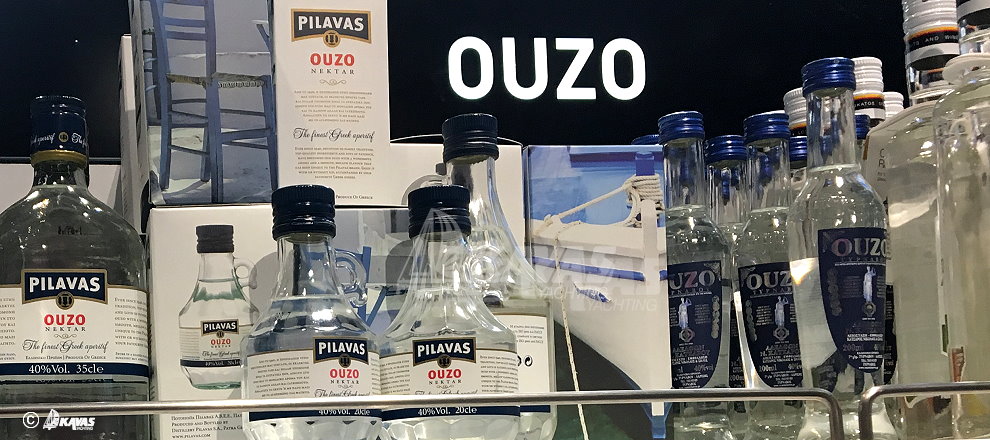 While you explore the islands and the jewel like seas that surround them, do have a taste of the drinks that lubricate island life!
Ouzo (made from a base spirit of grapes, flavoured with anise) is often drunk as you nibble Meze through a long afternoon.
Tsipouro (a strong distilled spirit produced from the residue of the wine press)
Vinsanto wine of Santorini (sweet wine)
Rakomelo: a mix of raki (unsweetened alcoholic drink) and honey, which is very popular drink among youngsters.
7. Breathtaking views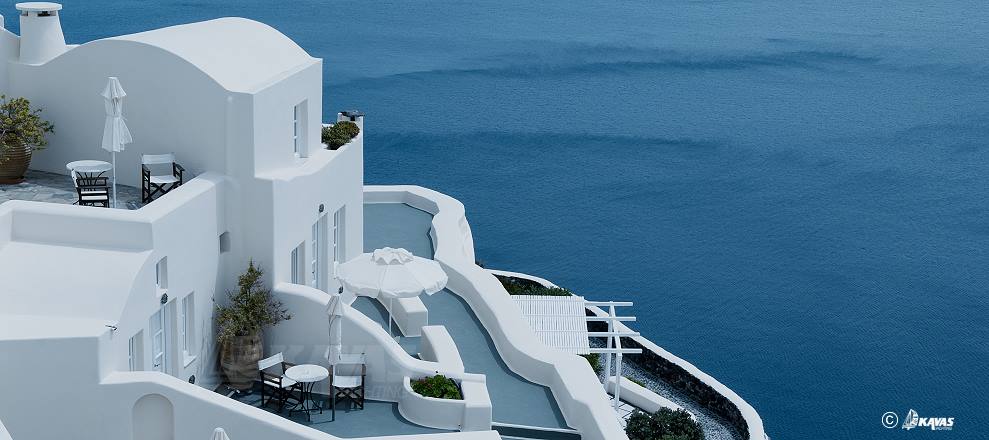 You can't miss many of the Cycladic islands' capitals (chora) high on the hills above the sea. They are worth a climb to explore.
Built to protect locals against pirates and other invading hordes, they are stunning to behold from afar and when you visit you will be blown away by the views you behold. Santorini has some of the best views on this planet, though strong competition comes from nearby Folegandros and Serifos
8. Rich history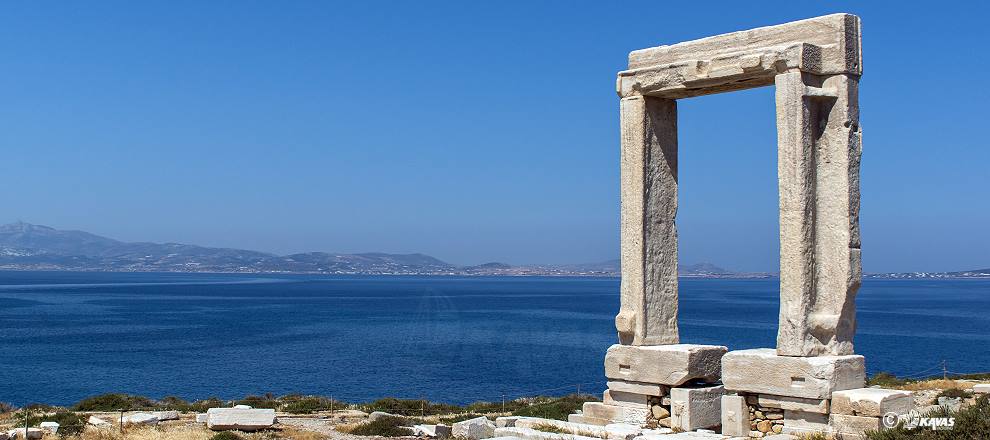 At school you may well have learned of the different ancient cultures to have charged across the Aegean - the Minoans of the Bronze Age and then the Persians, Athenians and Spartans fighting each other.
The Romans took hold of the whole region... But what about more recent history?
The Ottomans dominated for several centuries, bringing a strong Middle Eastern influence to the Cyclades while even the British Empire has had a role in what you experience today.
Wherever you visit in the Cyclades on a Greek yacht charter you will see relics of the past such as the Sacre place of Delos.
The Temple of Apollo on Naxos is one of the best places in the whole of Greece to appreciate a sunset, giving the feeling of connection between the now and millennia before us into one magical moment. Whenever you go to the toilet, remember the British built the sewerage system...
9. Festivals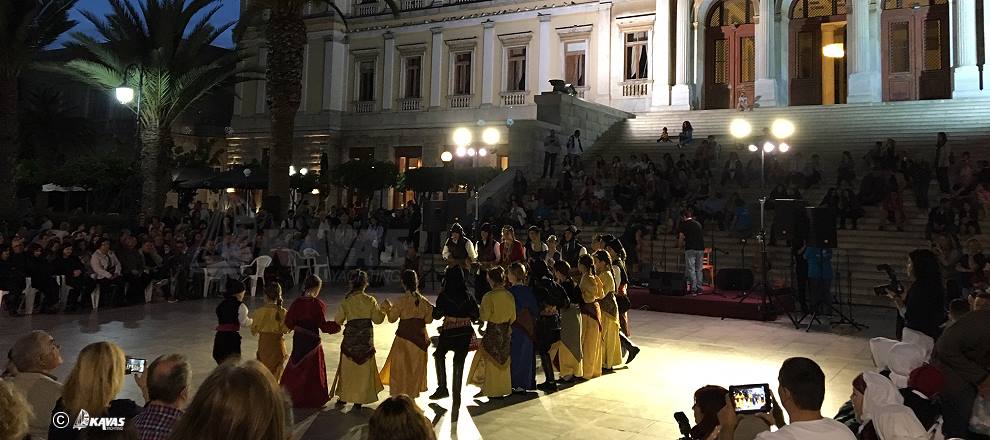 Do you want to party solidly for a weekend as a village celebrates its old traditions?
Many different villages and towns just love to let their hair down and party together throughout the year!
Different islands have their own celebrations.
Syros has the Stray Art Festival where modern art, music and of course, food come together in a riot of colour and fun.
The Routes in Marpissa Festival on Paros is designed to give people an experience of the island by walking and cycling through the island and learning the narratives that make the island what it is today.
10. 220 islands that are as different as you and I!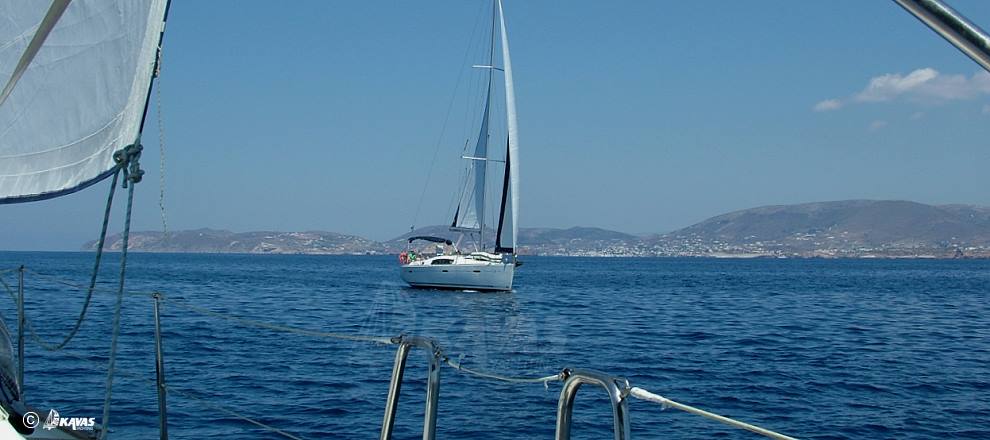 What do you want from a holiday in Cyclades?
Do you want an enlarged liver from a week or two of hard living and partying? Do you want to hide away with your chosen other? Have kids and want a perfect family holiday that will appeal to you and your offspring? Just want to disappear off the face of the Earth for a while?
The Cyclades offers all this and more.
Here are a few suggestions:
Mykonos: cosmopolitan
Santorini: Romantic
Ios: Party
Paros Sporty
Naxos: Family
Andros: Quiet
Tinos: Religious
Syros: Tasty
Milos: Geological
Just come and see what there is on offer!
11. Cheap anchorages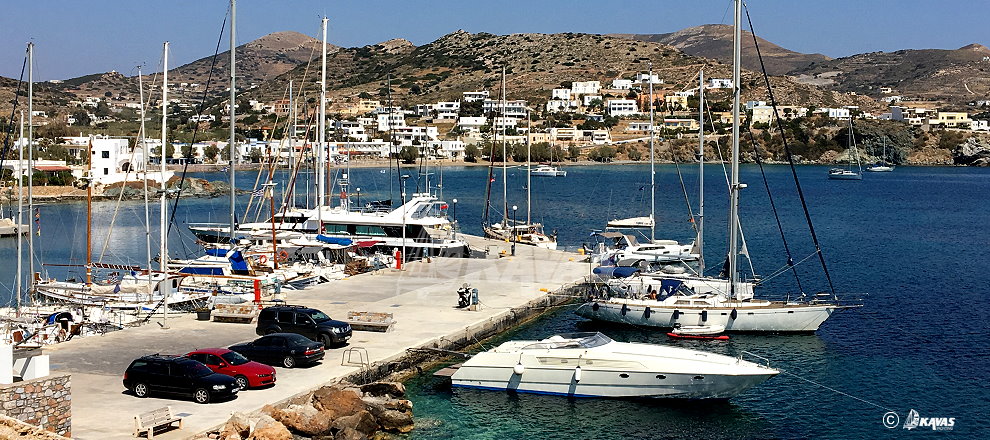 On a yacht charter in Greece you will never have to pay too much for a stay in port.
If confronted by a buzzing marina when you just want peace and quiet there are often spots not far away you can drop anchor in for free like the Ornos or Kalafatis bay of Mykonos.
Generally you will pay just €2-€10 a night when you want to / need to moor in a marina.
12. Safety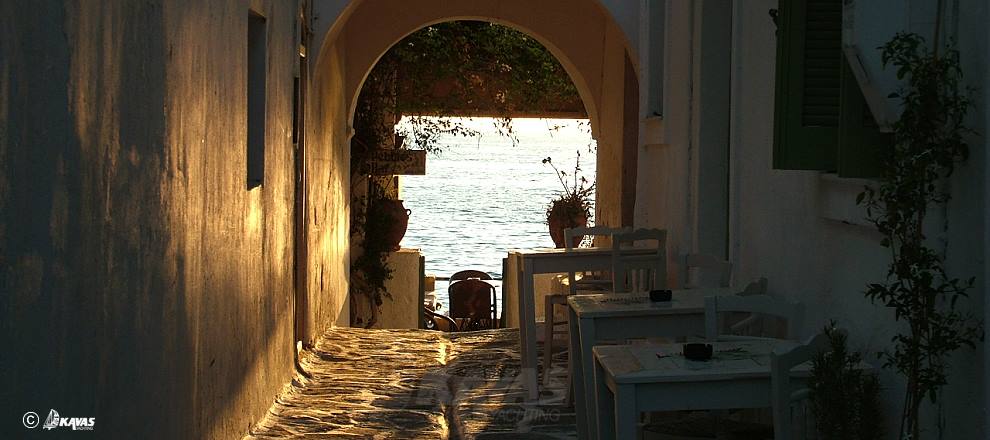 Why rob those who will look after your family through paying for your services and wares anyway?
Crime is really something that only occurs in other places in the world. Locals don't lock their doors and tourists are welcome as their very own guests.
There are no dangerous animals in the sea.
Excepting the tiniest, most remote islands you will often be able to find a pharmacy and a medical centre in most places for those Greek yacht charter related incidents at sea such as sunburn, hangovers and perhaps a little misbehaviour ashore...
As a whole?
With the riot of cultures, history and opportunities to have fun in nearly every way you can imagine, the Cyclades has all you could want as you have a holiday of a lifetime.
Stop dreaming about escaping this autumn - start planning it by booking a Greek yacht charter with Kavas Yachting today!