Lagoon 52
The Lagoon 52, the latest model developed by the world's leading builder of cruising catamarans, marks a whole new era in the design of such boats, as indeed did its predecessor, the famed Lagoon 500.
Pricelist
Period A
28/07 - 18/08
€ 17584
Period B
09/06 - 28/07 & 18/08 - 06/10
€ 15904
Period C
28/04-09/06 & 06/10-27/10
€ 11704
Period D
Before 28/04 & After 27/10
€ 8960
Security Deposit € 3500
Specifications
Length15.84m
Beam8.6m
Draft1.5m
Cabins5 + 2
Heads5
Berths10
Engine2 x Yanmar 54hp
Built2013-15
Water Capacity4 x 240 lt
Fuel Capacity2 x 496lt
Operating Areas Athens
Description
The Lagoon 52, the latest model developed by the world's leading builder of cruising catamarans, marks a whole new era in the design of such boats, as indeed did its predecessor, the famed Lagoon 500. With its diamond-shaped vertical bows, bevelled hulls, its as if levitated deckhouse and tall rig, the Lagoon 52 is no ordinary catamaran, but its originality goes a great deal further than just its "outer" appearance, or even its interior layout. This new Lagoon is the result of lengthy discussions between the architects at Van Peteghem-Lauriot Prévost (VPLP), the Italian Nauta Design agency and the Lagoon design department. These discussions led us to make some important and sometimes radical choices, while remaining faithful to what we believe in, in terms of elegance, comfort, safety, user friendliness and, it goes without saying, performance under sail.
Layout
Additional Information
| | |
| --- | --- |
| Air Conditioning | Extra Charge |
| Autopilot | 7000 |
| Bimini Top | Yes |
| Bow Thruster | No |
| Electric Winch for Mainsail | Yes |
| Electronic Instruments | Yes |
| Generator (220v) | Yes |
| GPS Plotter Inside | Yes |
| GPS Plotter on Cockpit | Yes |
| Main Sail | Battened Mainsail |
| Outboard Motor | Extra Charge |
| Radio/CD player | Yes |
| Solar Panel | Yes |
| Sprayhood | Yes |
| Steering Wheel | 1 |
| Water Maker | Yes |
| Cruising Speed | No |
| Additional Services | No |
| Additional Equipment | innovative Steering System of 3 positions, lazy bag, lazy jacks, furling genoa, Aerial Levitated Deckhouse, GPS\/Plotter, CD-player, autopilot, LCD TV, DVD-player, divider, generator, a\/c (@extra charge), water-maker (@extra charge), battery charger, rigid bottom dinghy, outboard motor (@extra charge), minimum crew of 1 - skipper mandatory (@ extra charge) |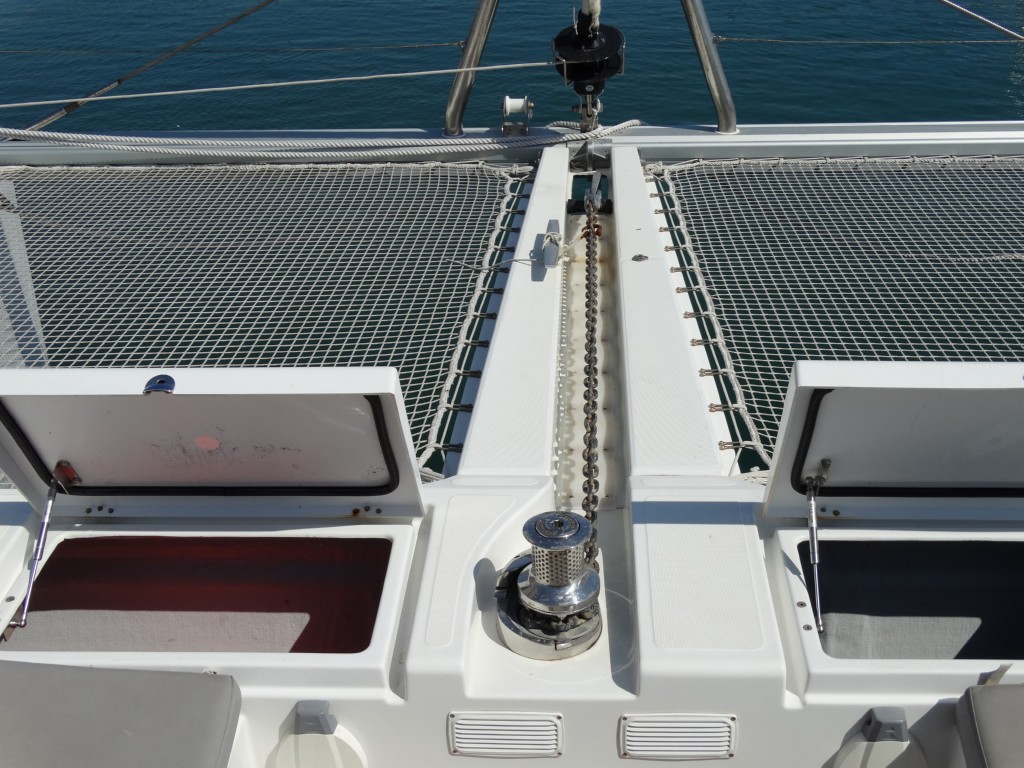 01 anchor chain 100 mt windlass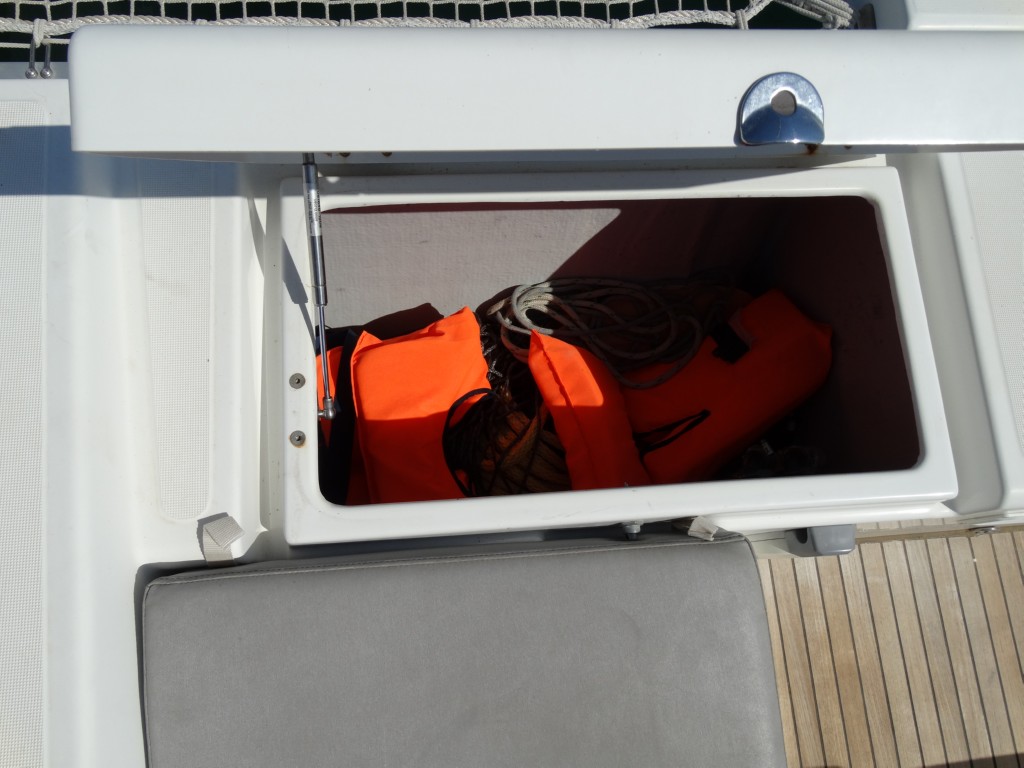 02 lifejackets, ashortment ropes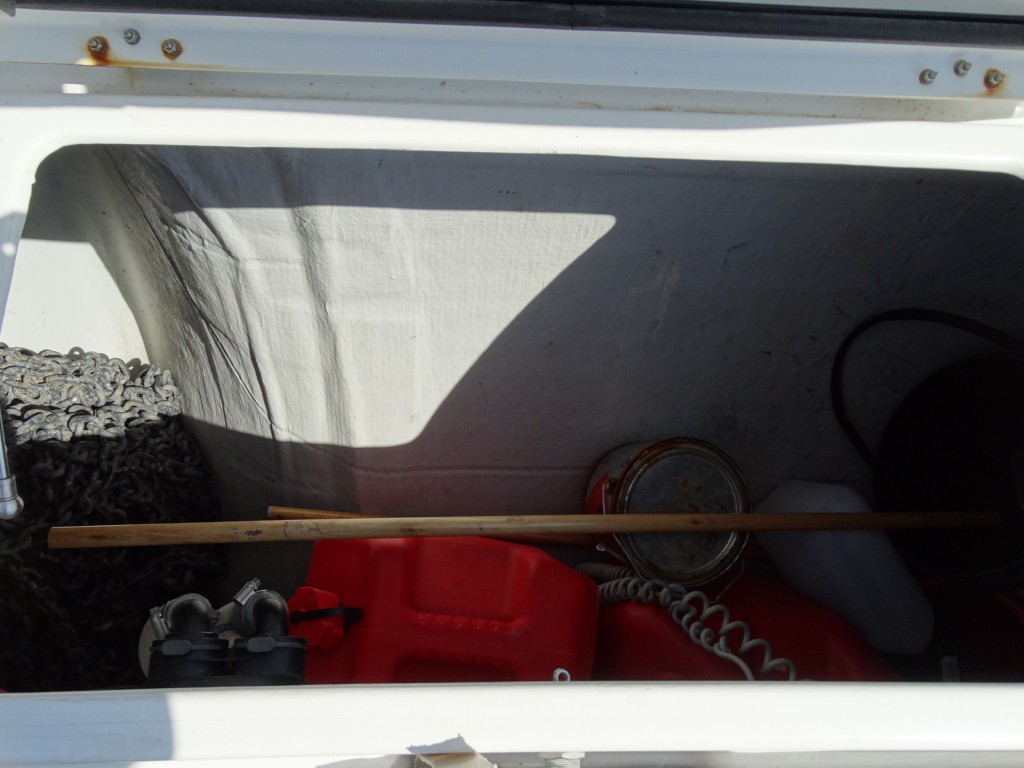 03 deck brush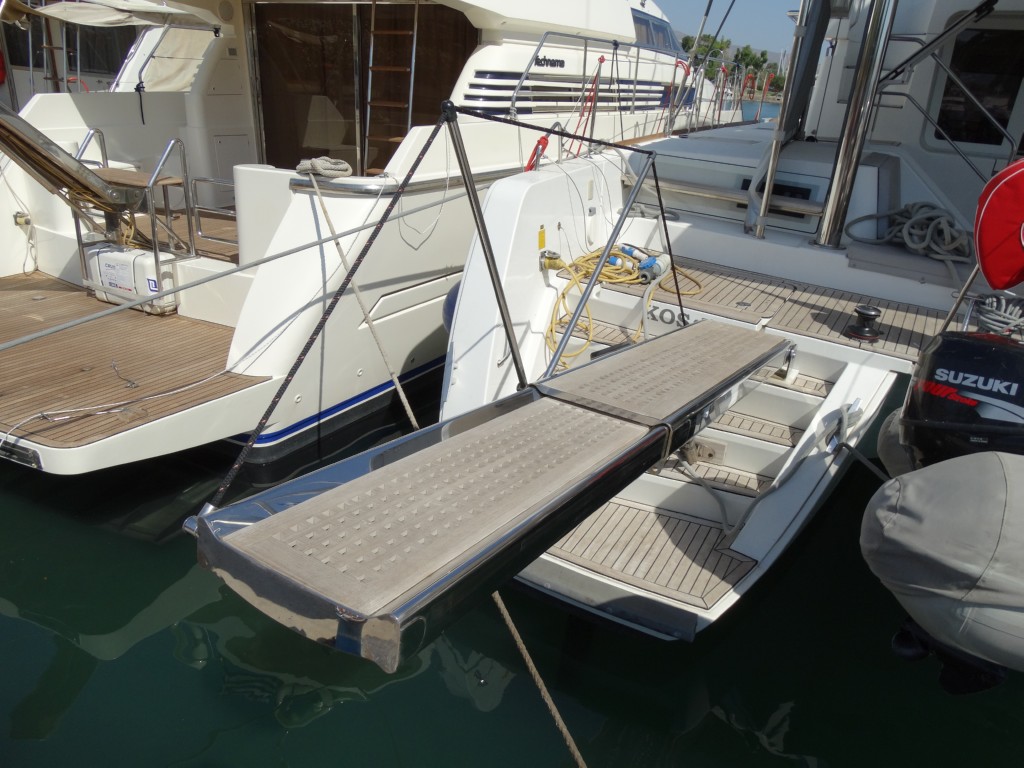 04 hydraulic gangway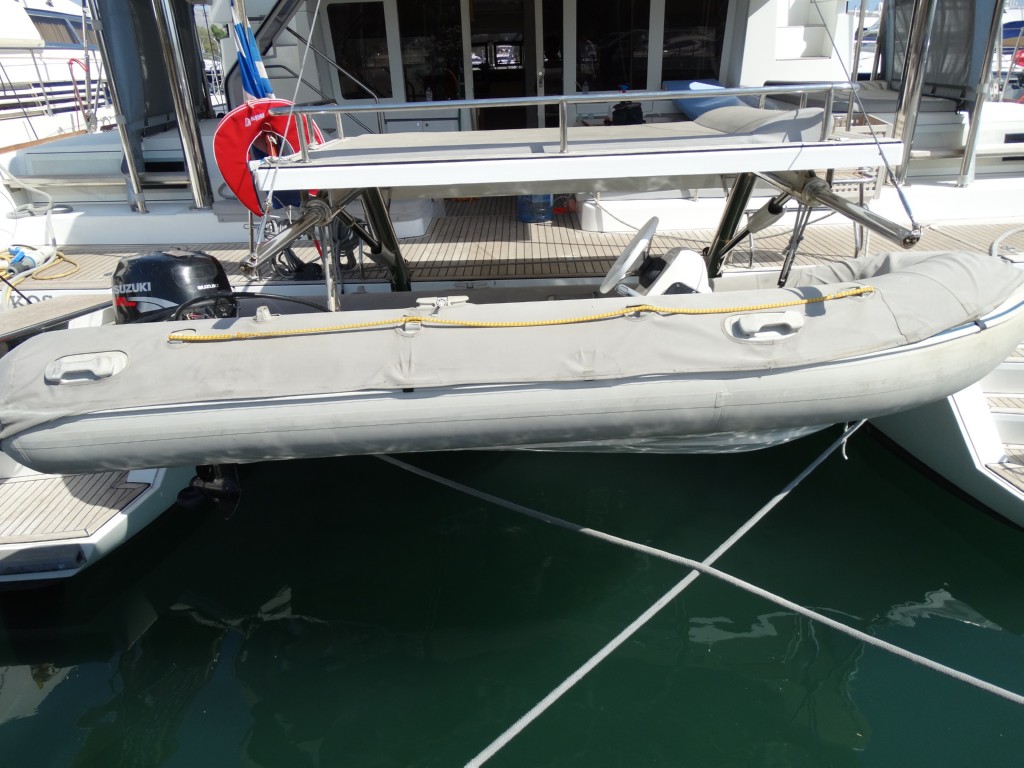 05 dinghy with outboard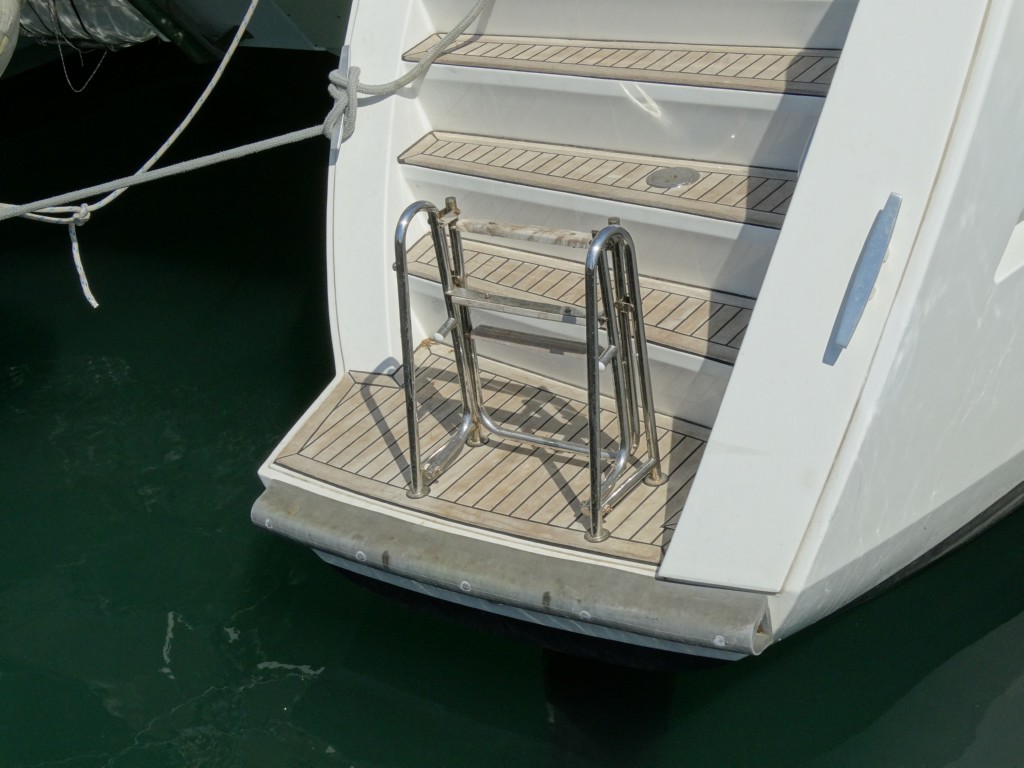 06 swimming lader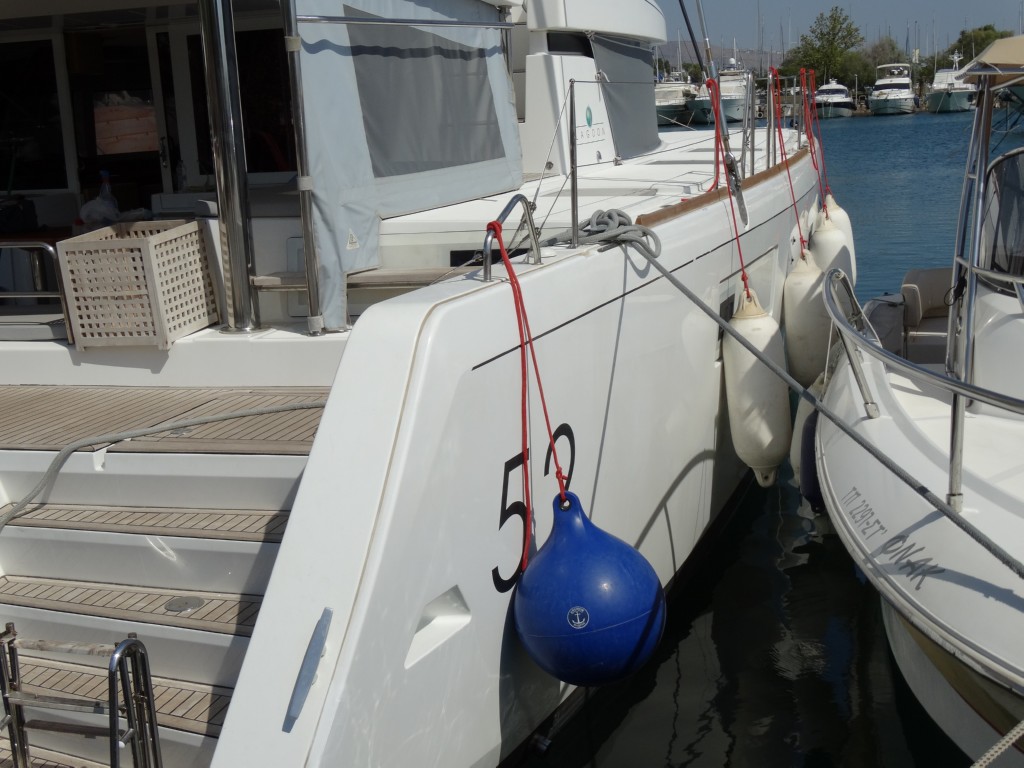 07 fendrs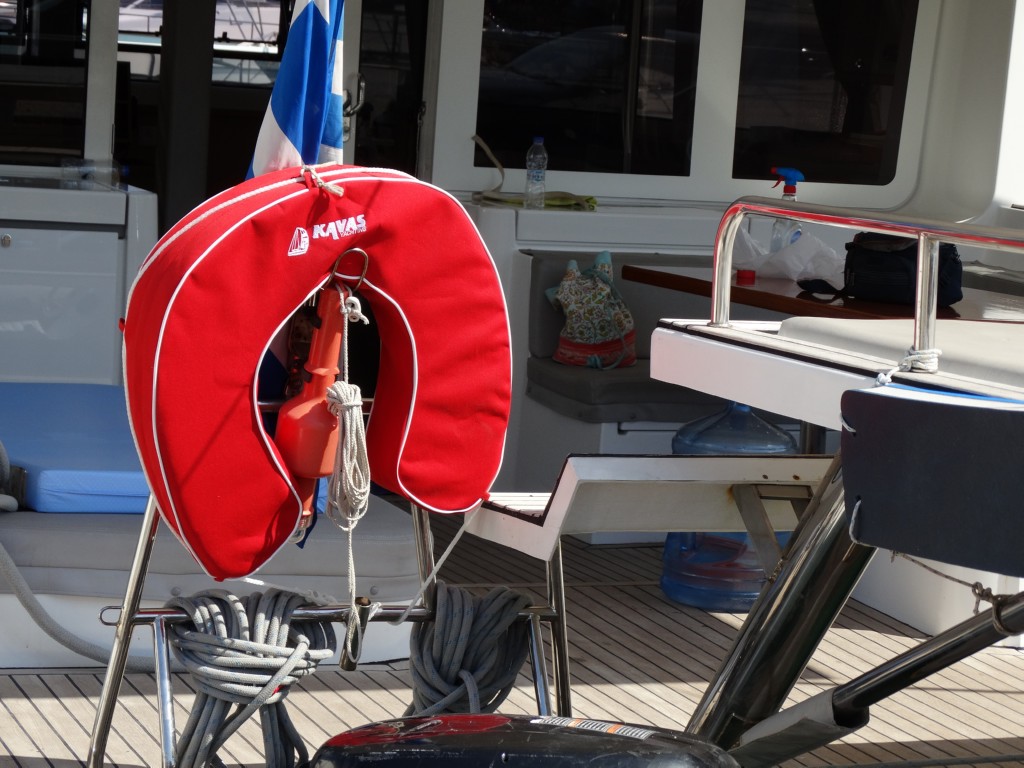 08 horseshoe lifebuoys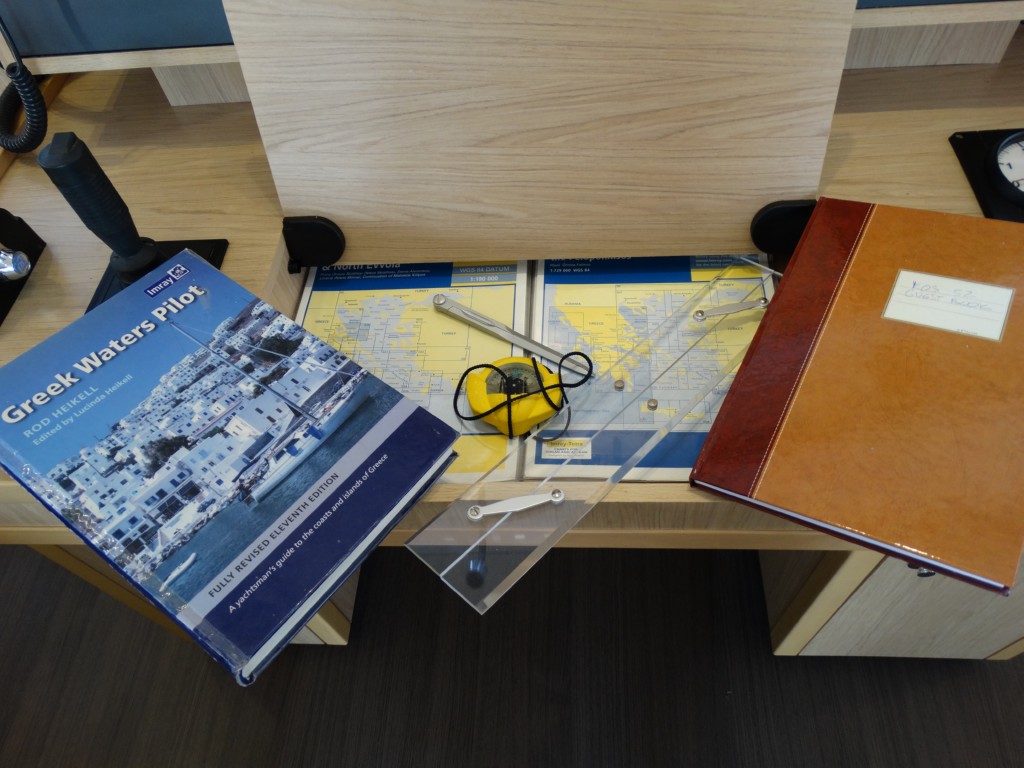 09 greek water pilot,maps,handbearing compas,navigation ruler, divider, logbook
10 kitchenry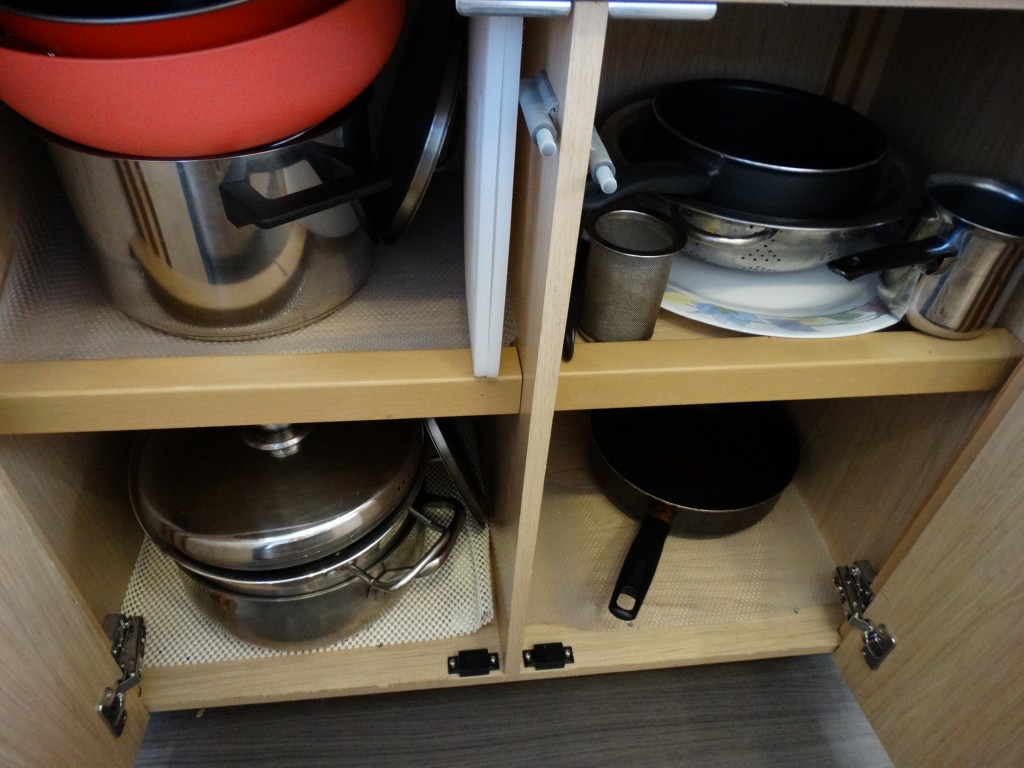 11 kitchenry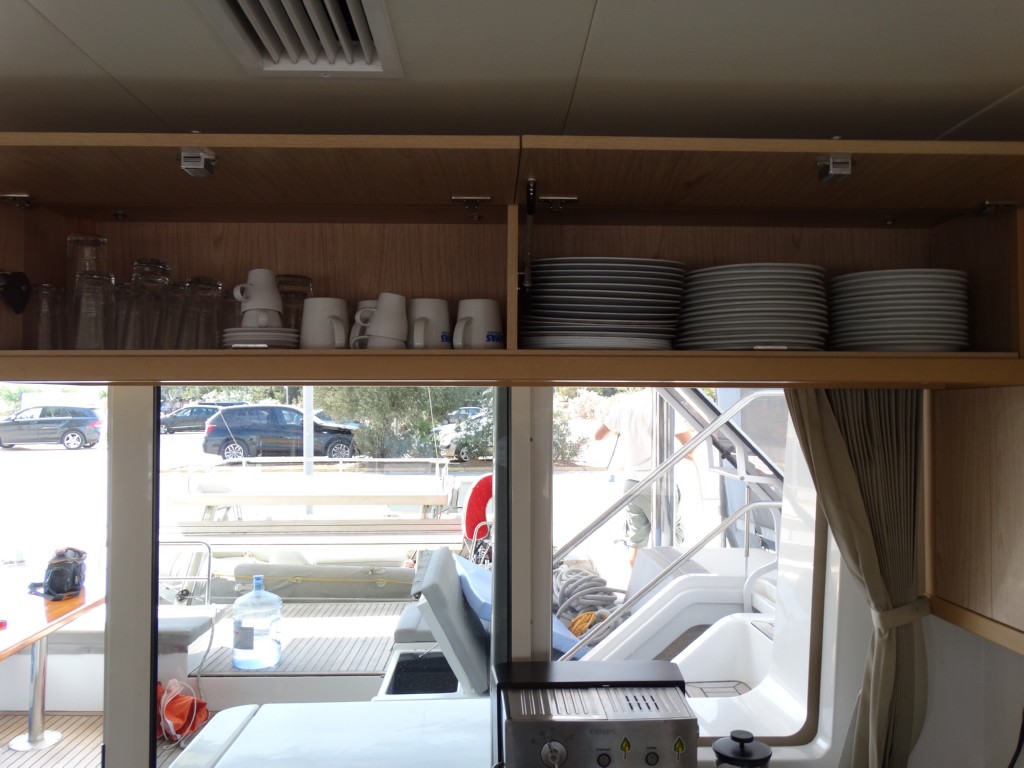 12 kitchenry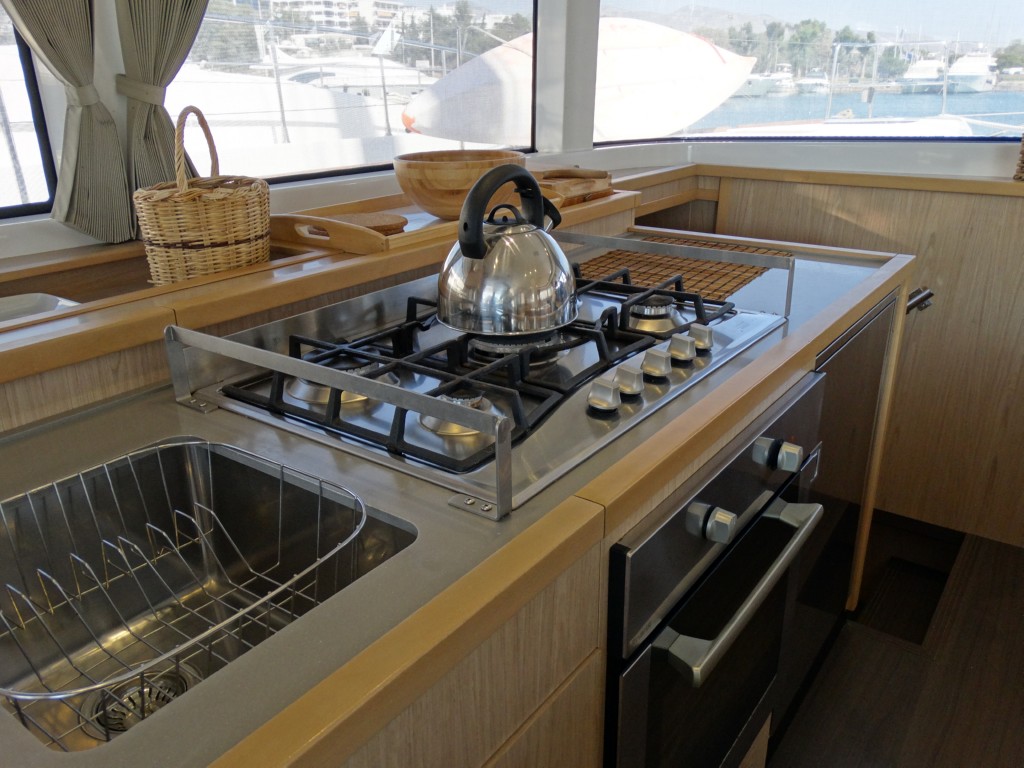 13 kitchenry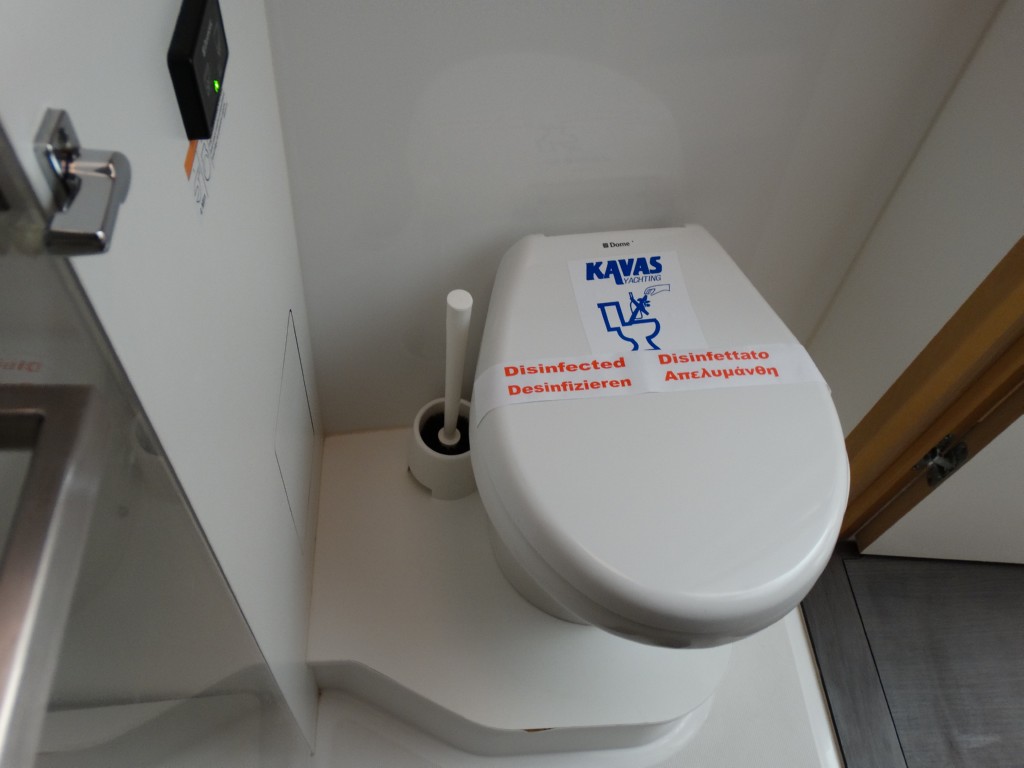 14 wc brush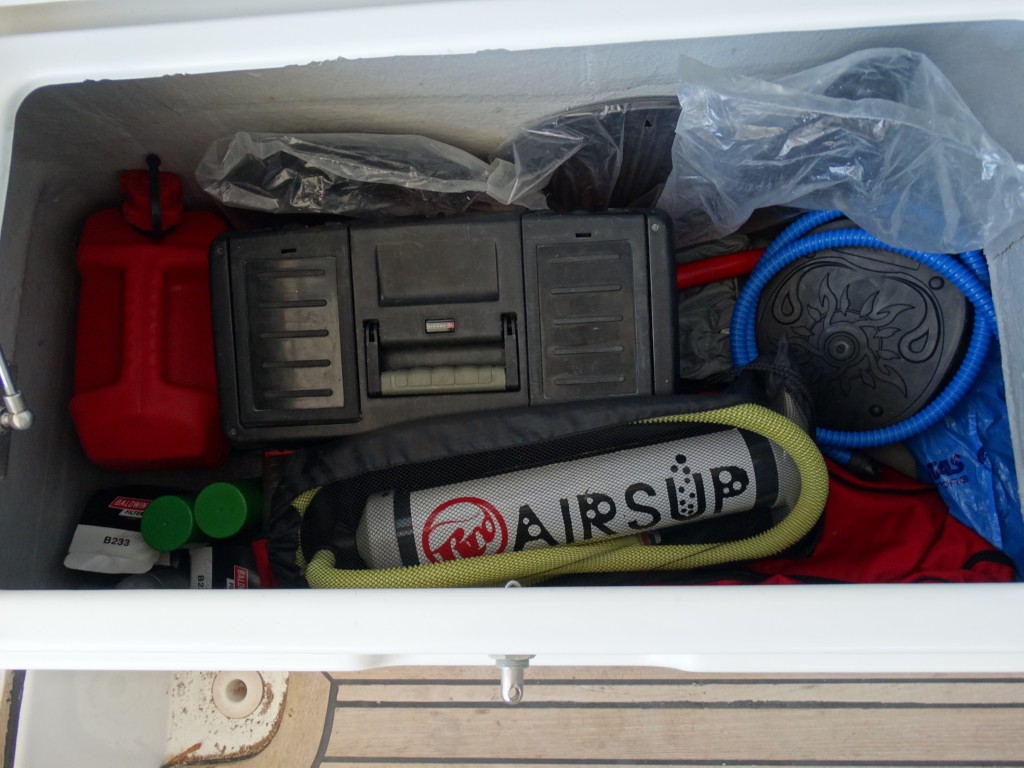 15 tools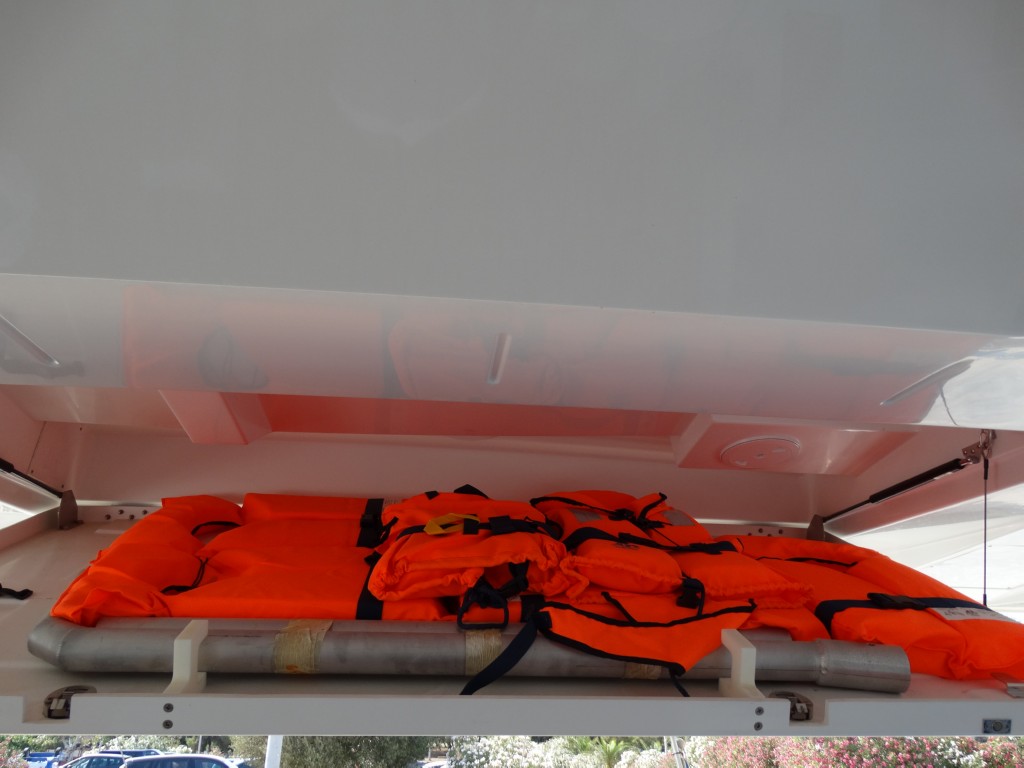 16 lifejackets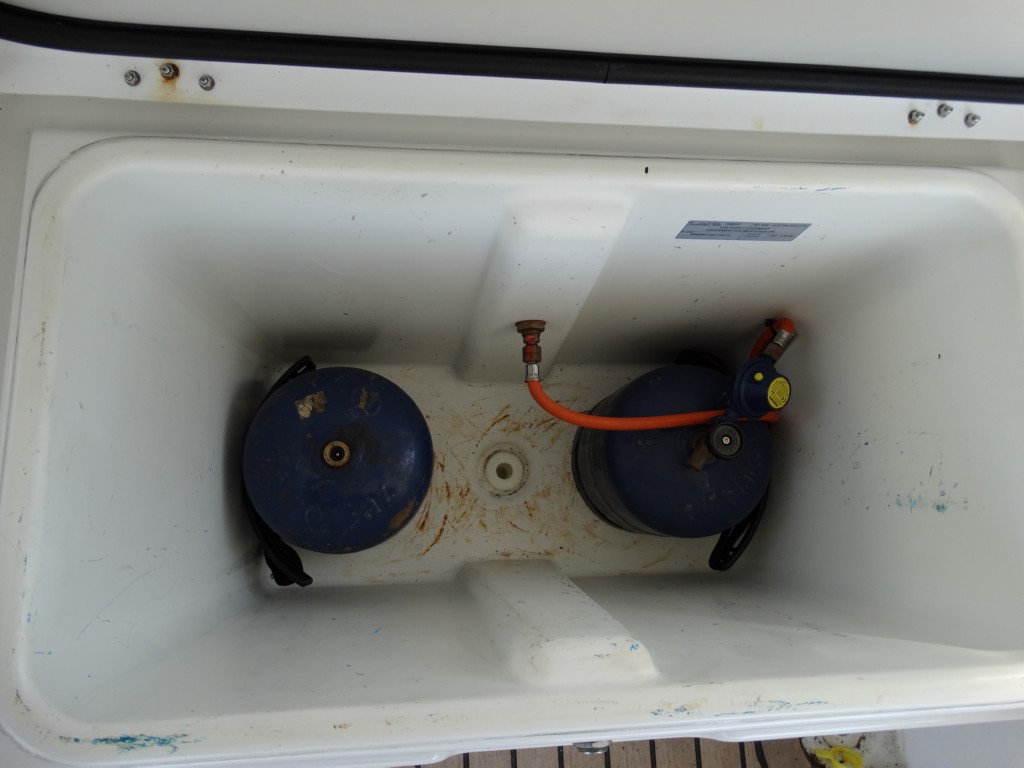 17 gas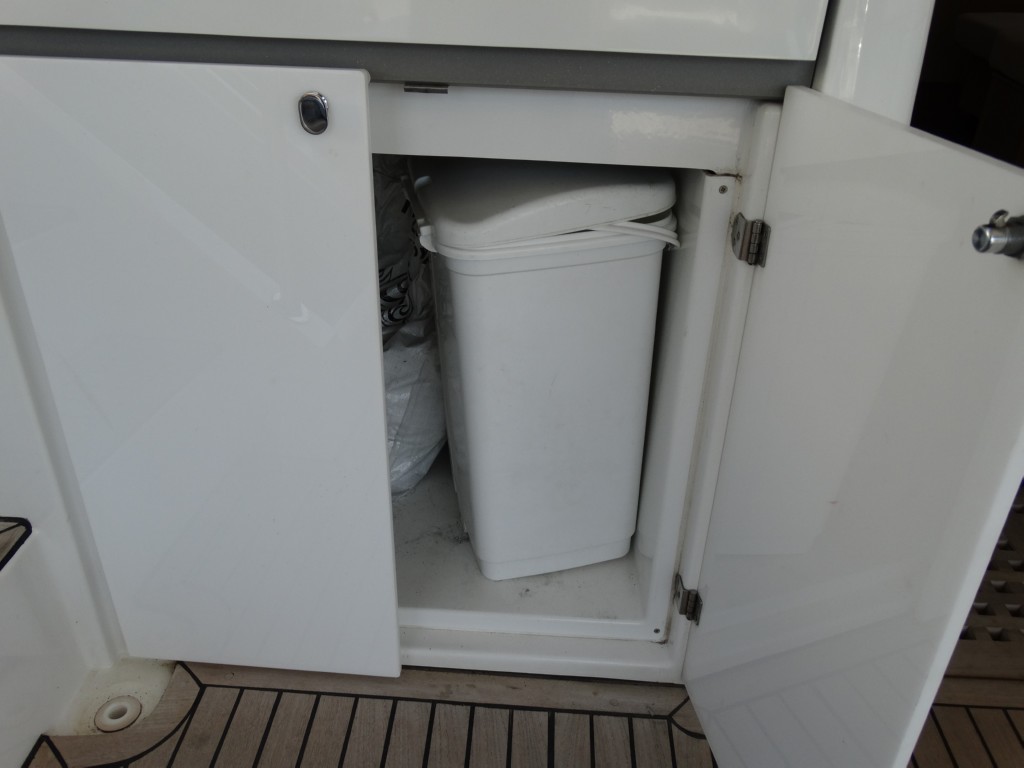 18 dustbin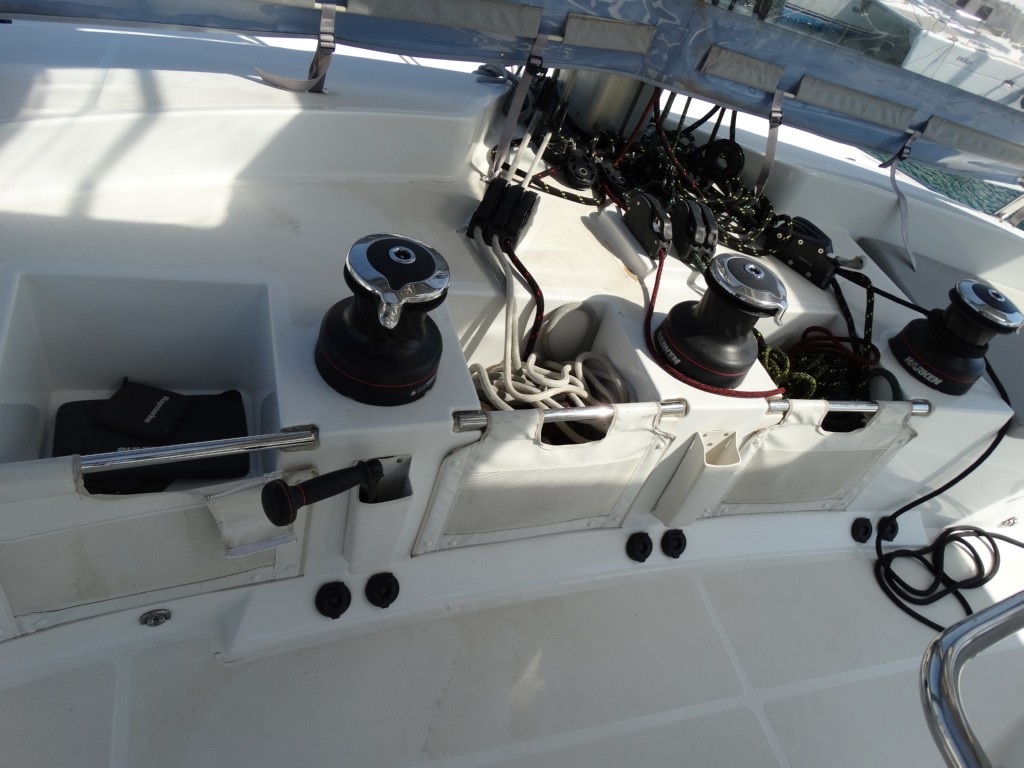 19 electric winch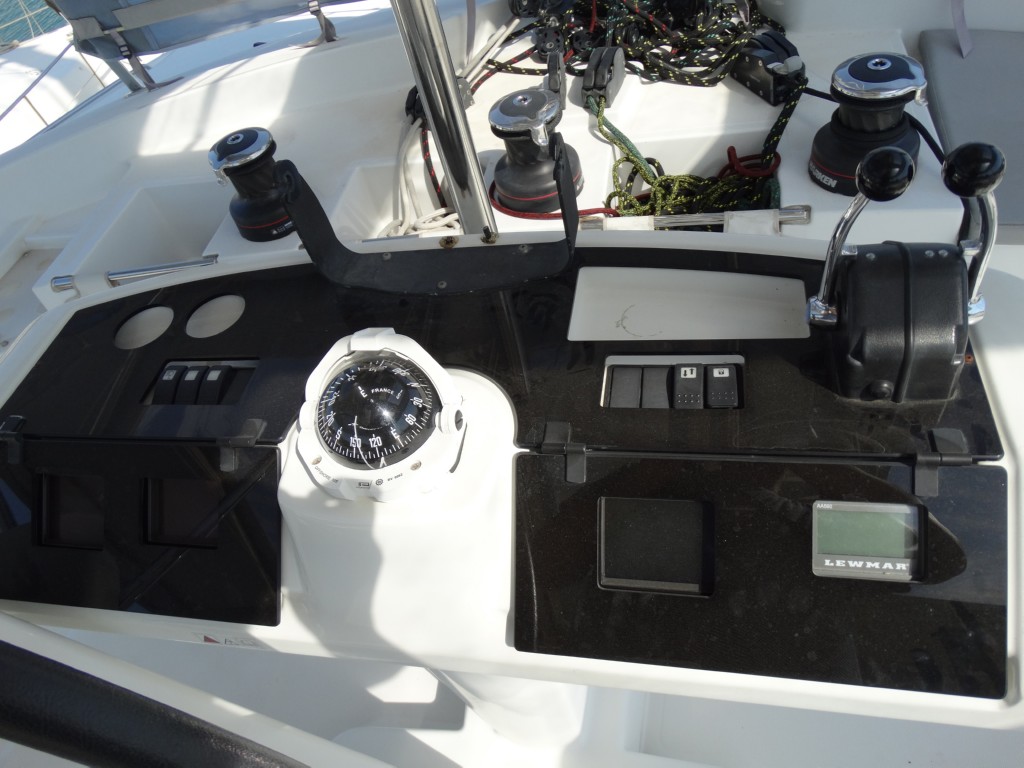 20 instruments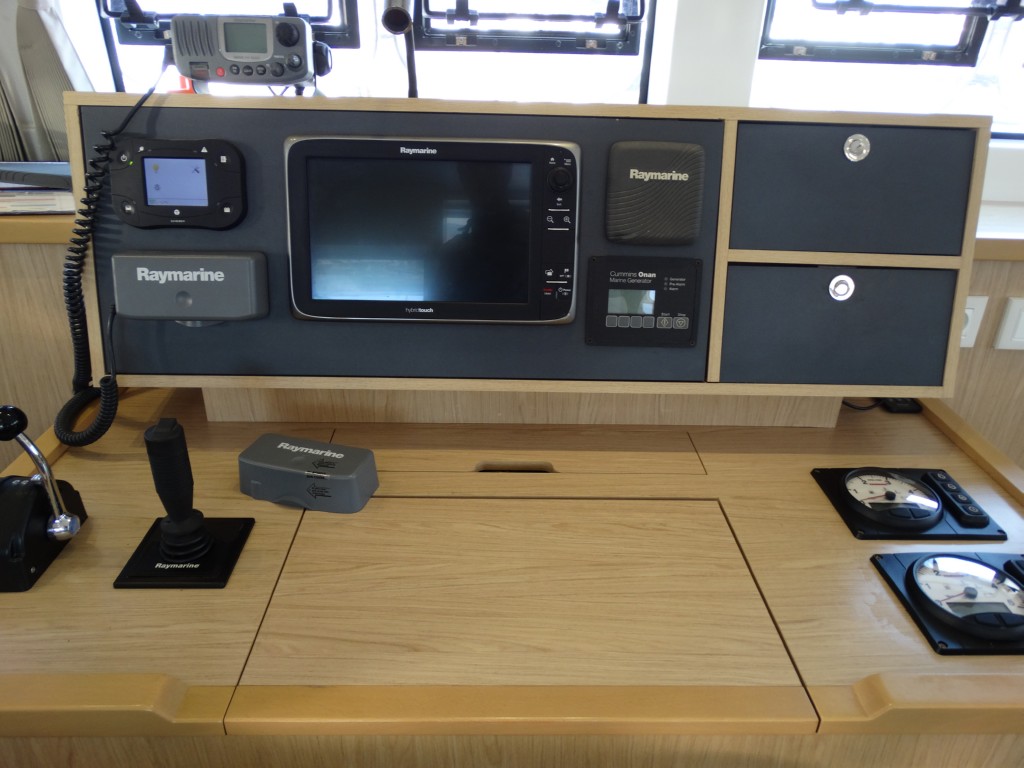 21 interior instruments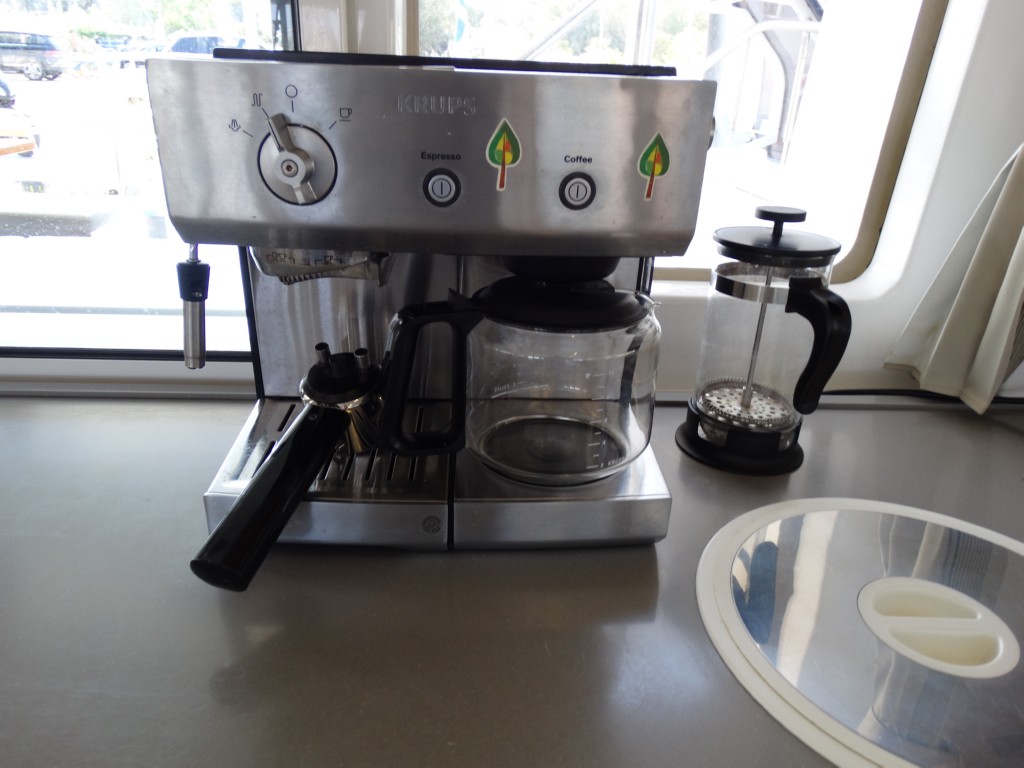 22 coffee machine
Lagoon 52 Hospitality
Our Lagoon 52 can be combined with skiper and hostes services. You can find below our staff's CVs that are here to fulfill your dream sailing vacations
KOSTAS KRAVARITIS (SKIPPER)
Kostas has more than 20 year experience sailing in Greece.
He obtained his RYA yacht master offshore in 1998.
His love for the sea in general and sailing in particular shows in his work.
He loves to please his guests, always wanting to give them a wonderful sailing experience.
He takes much pleasure in towing the clients on the water tube and ski.
He loves to see children with a big smile on their faces.
His unsurpassed knowledge of the Greek waters will provide your clients with itineraries for all their desires.
Kostas has an excellent technical knowledge of yachts. He speaks fluent English, he is married and has one child
MAYA BOUBOULI (HOSTESS)
Maya has Hospitality and Tourism Management Degree.
She has 10 years' experience as hostess on yachts.
She speaks fluent English, Spanish, and French.
Maya believes that every meal is as important as the last, be it a healthy balanced staff meal or the finest of gastronomic feasts and all those in between. She has an ease of adapting all guest tastes to local specialties.
Maya loves all water sports.
Maya looks forward to welcoming your guests aboard Kos 52.1,
For what will surely be a truly memorable experience.
Below is a sample menu that can be prepared on KOS 52
Breakfast
*Scrambled eggs with bacon
*Whole Bread Jam-Honey
*Yogurt Cereal Fruits
Lunch
*Beans Potatoes Fresh Tomatoes sauce
*Cauliflower and broccoli au gratin
*Steak with potatoes Feta cheese + onions in the oven
*Spinach pie or Cheese pie
*Chicken pasta with red or white Sauce
*Burger with potatoes
*Pasta of your choice
*Fresh Fish with Vegetables and rice

Appetizer
*Variety of fruits
*Variety of cheese and salami
*Bruschetta's mozzarella pesto tomato
Dessert
*Chocolate Soufflé with Vanilla Ice cream
12 customer reviews
Great boat, hospitable staff - very good conditions for a perfect sailing vacation

Maria September 23, 2016

By

The boat was in excellent condition. The service was also very good.we eat wonderful!! The boat is safe.
We really enjoy our trip
Yiannis and Julia gave restaurants to eat in every port we stop

Excellent all round

David September 01, 2016

By

From the first day we stepped onto the boat the captain greeted us with a friendly smile and made our vacation one to remember for a very long time, my family and I have had a lovely time. The boat was excellent and the experience of discovering even more new islands in the comfort of our boat has been excellent. I would recommend this to everyone.

Brilliant as always

Richard blackett July 29, 2016

By

Great captain great boat great time

First class trip!

Canadians July 22, 2016

By

The boat was wonderful. Lots of space, large cabins, looked like new. The captain and the crew were amazing. We felt very safe and were taken very good care of.
We had a wonderful family vacation cruising the Saronic islands.
Would definitely rent the same again!

Fabulous holiday

Adrian and Sue Poulton July 08, 2016

By

Fabulous week with excellent crew. Everything kept immaculately clean but we needed more towels for the rooms and for swimming. Would have preferred to have a lock on the boat giving us great pater security. Otherwise, a lovely holiday.

Everything perfect

Guilermo July 01, 2016

By

We like the yacht everything was perfect george thank you and kavas team!!

Marvelous cruise fantastic crew !!!

Carlos P. May 27, 2016

By

Beautiful islands smooth sailing marvelous crew memorable vacation the best we have done !!!!

Magnificent vacations ever

The Harier Family November 06, 2015

By

The Harier Family

Malibu CA, USA

Dear Vagelis, Kostas and Maya

As we are sailing back to the marina in Athens on the 7th day of our journey, we all6 members of the Harrier family would like to thank you for creating one of our most magnificent vacations ever! Best owner Vagelis, Best skipper Kostas and Best hostess Maya

Perfect Trip

Eduardo, Thomas, Santiago, Lidia November 06, 2015

By

Dear sirs Kostas, Vagelis and Maya,

We are very happy to stay with you on this beautyful boat. The holiday were fantastic ! We hope to see you next years !

Thank tou capitan and thank you Maya. We enjoyed being in KOS52.

Big kiss and Thanks


Eduardo, Thomas, Santiago, Lidia

Thank you!

Key Taka November 06, 2015

By

Dear Vagelis,

Thank you so much for your heartful, kind, great hospitality. I cannot supress my feeling as this experience is so great.

Hope to visit you again in near future. Thank you !!!

Key Taka
© 2015 Kavas Yachting. All Rights Reserved.