Mediterranean means unique yacht cruises and tasty cuisine
The Mediterranean Basin is known world-wide as the go-to place for unique yacht cruises, with its big and small islands spread throughout the waters, the mild winds, the Mediterranean sun and certainly the tasty cuisine!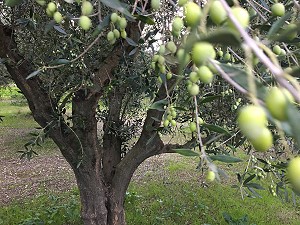 Kavas yachting company has long committed to bringing out and sharing the best of what this brilliant place has endowed its people and naturally, this goes beyond yachting.
The Kavas olive grove
Nothing brings the Mediterranean to mind quite like its olive trees and the extra virgin olive oil that is produced here and distributed to the rest of the world.
For Greeks, olive harvesting is synonymous with autumn as it overtakes agricultural work from September until December.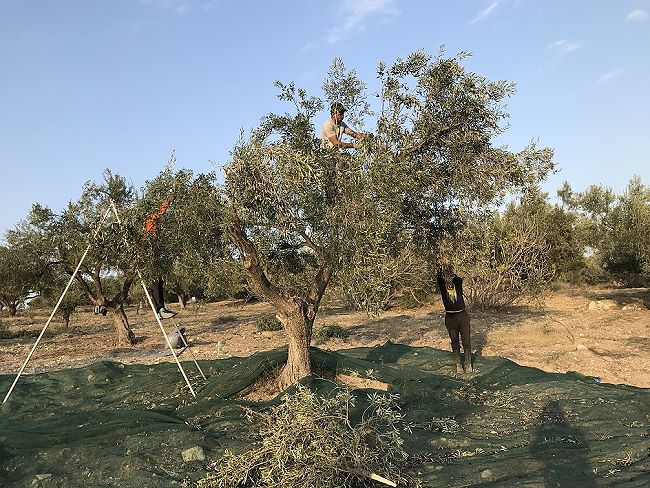 It was many years ago that Vaggelis Kavas inherited an olive grove from his father, to whom he had promised to always take good care of.
So, every year, when the olives are ripe for collecting - around November - the Kavas Yachting maintenance and technical teams take the journey to Kapandriti near Athens, where the Kavas olive grove is situated.
Altogether, they collect the olives from the trees using only the most traditional methods, practically hand-picking them.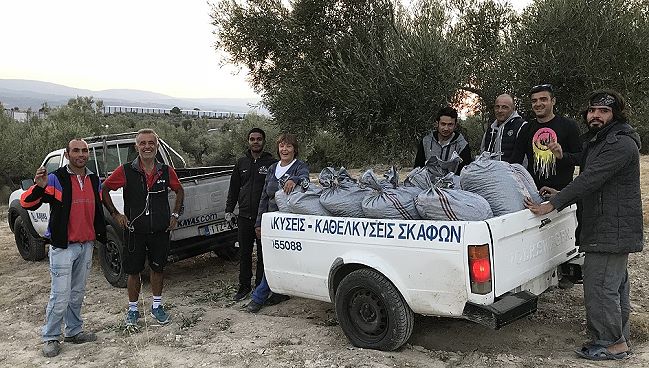 The process
It takes about 5 days to carefully collect all the olives in sacks, which are then immediately transported to the local, traditional olive press in order to produce the fine Kavas olive oil.

Again, Kavas Yachting employs only the most delicate methods in order to extract extra virgin olive oil. In fact, the reason its grade is called 'extra virgin' is as to signify that no heat or chemical methods have been used during the production.
Actually, only 10% of the global olive oil production is graded 'extra virgin'.

Olive Oil Benefits
Olive oil, apart from being considered the healthiest to consume, has a vast array of uses and can be found in cosmetics, in medicine, burned as fuel, and most suitably as a salad dressing to the famous Greek salad, giving it its unique taste.
Among its many health benefits, olive oil is believed to reduce "bad" cholesterol while also having hypotensive effects, reducing blood pressure as well as the overall risk of coronary heart disease.
History of Olive Oil
The history of oil extraction has its roots deep in Greek antiquity, as evidence of this practice can be found in Crete dating back 2,5 millennia BC. Back then the olives would be crushed with giant millstones while each one let out an extra virgin oil droplet.
This method is used even today with stones having been largely replaced by steel drum mills which allow clearer attention to detail. Once the olives have been ground in room temperature so as to keep all their vitamins and antioxidants, for about 20 minutes, the paste is pressed by centrifugation and the oil is extracted.
The centrifugation process is thought to be optimal for reducing oil oxidation which in extra virgin olive oil is less than 0.8%. After the separation of the water is complete, what remains is supreme and unfiltered extra virgin olive oil.
A gift to Kavas clients
Once more this year Kavas yachting company has packaged a limited amount of bottled extra virgin olive oil which is often offered as a present to clients, in order to add taste to their foods and salads and introduce them to our agricultural delicacy!
Kavas' harvest of 2020 has ended, leaving behind a savory taste that will get your journey to the Mediterranean on a whole new level.