When chartering, keep always the spray hood up
When chartering a sail boat from Kavas Yachting, a client will always be advised to "keep the spray hood up" at all times, which does sound baffling or even frustrating, from the client's point of view.
After all, there's a reason why a spray hood can retract, allowing for better visibility and more fresh air at the cockpit, right?
That's wrong, actually, as the disadvantages of sailing with a spray hood at the retracted position far outweigh the associated benefits.
The "spray hood up" instruction isn't as arbitrary as it sounds, being based on our three decades' worth of experience in yacht chartering with tens of thousands of charters.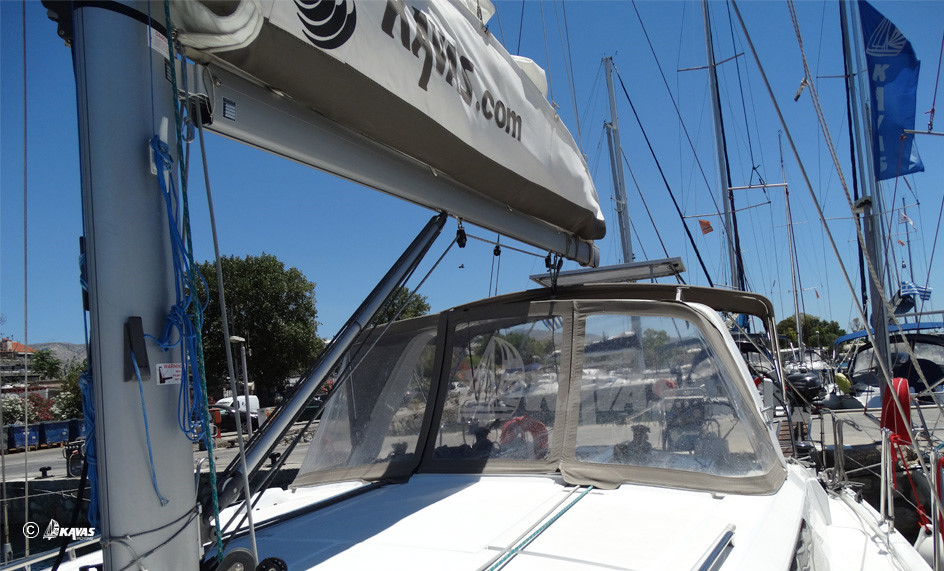 Spray hood keeps seawater away
There used to be a time, when engines in sailing yachts up to 60" were nearly indestructible, being able to keep running irrespective of weather or sea conditions, even if doused, soaked in sea or fresh water (apart from the air inlet).
That isn't the case anymore, because along with higher energy efficiency and output of modern engines came delicate electronic controls, which can easily lead to engine malfunction requiring expensive repairs by technicians in case even a very small amount of water accidentally reaches the engine room from the cockpit entrance.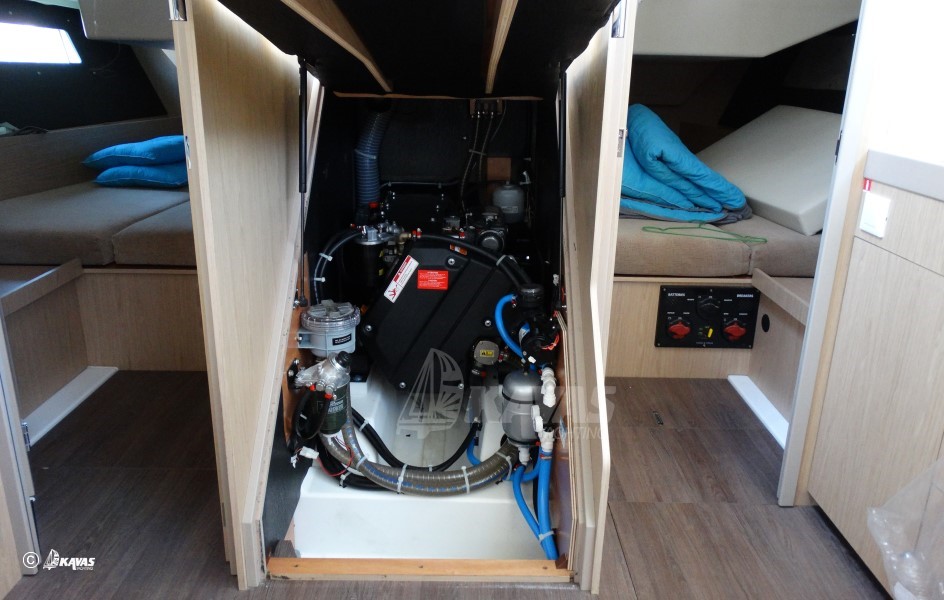 A spray hood is designed to make sitting at the cockpit more bearable under windy conditions, but also serves the important purpose of keeping sea water away from the stairs leading to the boat's interior.
As yachtsmen know, directly beneath a sailing yacht's stairs lies its engine room, being thus susceptible to spills and potential malfunctions that can prove catastrophic during a sailing holiday away from a service hub.
Keep that spray hood up!
So, next time you decide to retract the spray hood of a sailing boat, think twice about it: Is it worth risking the smooth operation of your engine or would we finally be right in advising every client to "keep the spray hood up"?
To help you stay cool in the cockpit area while keeping the spray hood up, the majority of our yachts now feature a spray hood whose central window is separately retractable, thus providing for both fresh air to come through and for sun protection, at the same time.
Looking after your engine ultimately preserves your sailing fun, so "keep that spray hood up"!