Beneteau Oceanis 41.1
The Beneteau is known for its beautiful and spaciously designed interiors, in addition to delivering a delightful and safe cruising experience.
Pricelist
Period A
01/08-22/08
€ 3700
Period B
13/06-01/08 & 22/08/-19/09
€ 3000
Period C
25/04-13/06 & 19/09-17/10
€ 2200
Period D
Before 25/04 & After 17/10
€ 1700
Security Deposit € 2000
Specifications
Length12,43 m
Beam4,20 m
DraftN/A
Cabins3
Heads2
Berths6
Engine1 x 45-hp Yanmar diesel
Built2016-17
Water Capacity570lt
Fuel Capacity200lt
Operating Areas Athens
Description
The Beneteau is known for its beautiful and spaciously designed interiors, in addition to delivering a delightful and safe cruising experience. Its' size easily sleeps a middle aged family or a group of friends comfortably, having three comfortably designed cabins as well as two toilets. Will be available for charter in all 3 of our bases Athes/Kos/Lefkas!
Oceanis 41.1 VS Oceanis 41
Layout
Additional Information
| | |
| --- | --- |
| Air Conditioning | No |
| Autopilot | 3000 |
| Bimini Top | Yes |
| Bow Thruster | Yes |
| Electric Winch for Mainsail | No |
| Electronic Instruments | Yes |
| Generator (220v) | No |
| GPS Plotter Inside | No |
| GPS Plotter on Cockpit | Yes |
| Main Sail | Battened Mainsail |
| Outboard Motor | Extra Charge |
| Radio/CD player | Yes |
| Solar Panel | Yes |
| Sprayhood | Yes |
| Steering Wheel | 2 |
| Water Maker | No |
| Cruising Speed | No |
| Additional Services | No |
| Additional Equipment | N/A |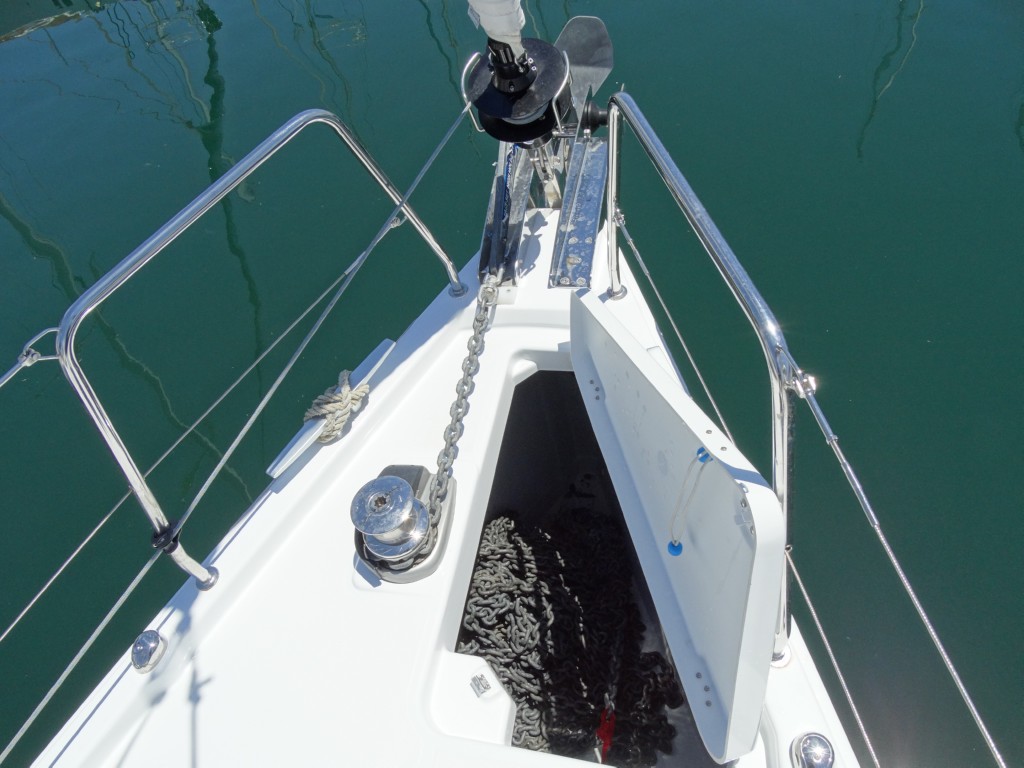 01 anchor winch with chain 100 mt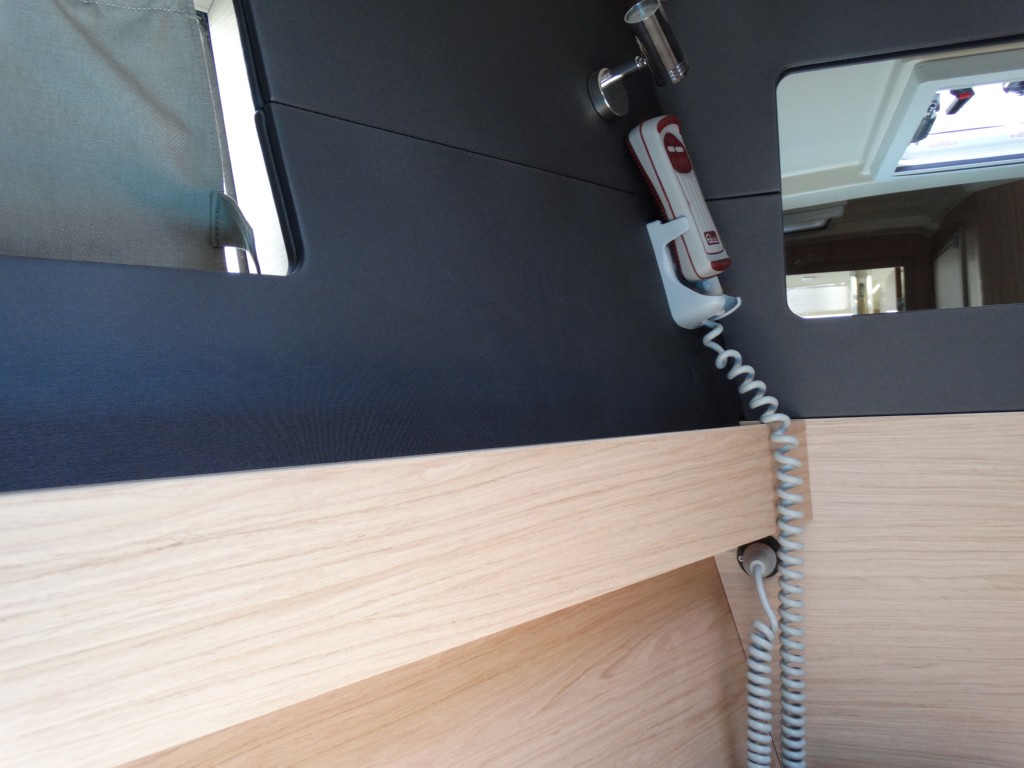 02 windlass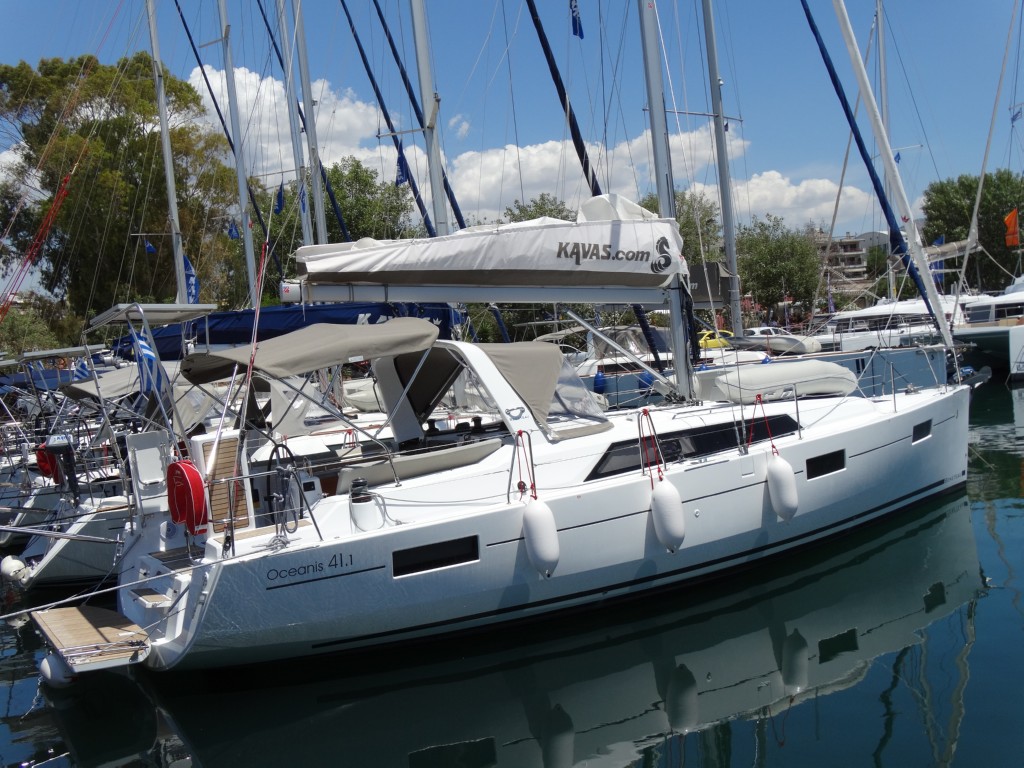 03 fenders in total 9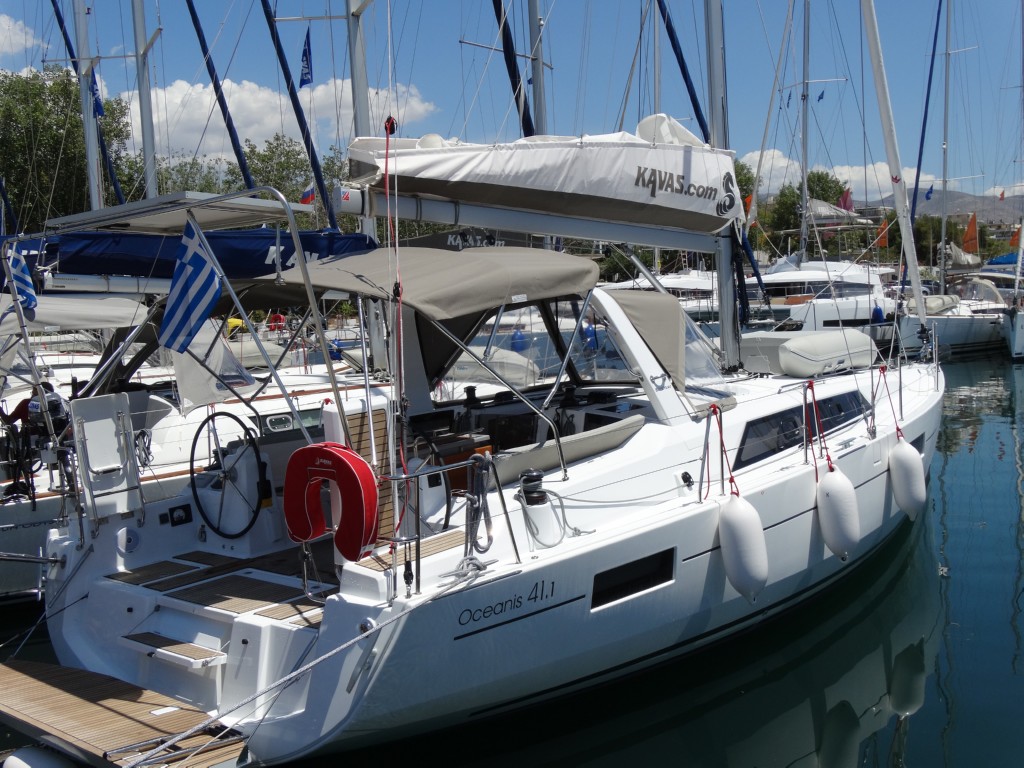 04 horseshoe lifebuoys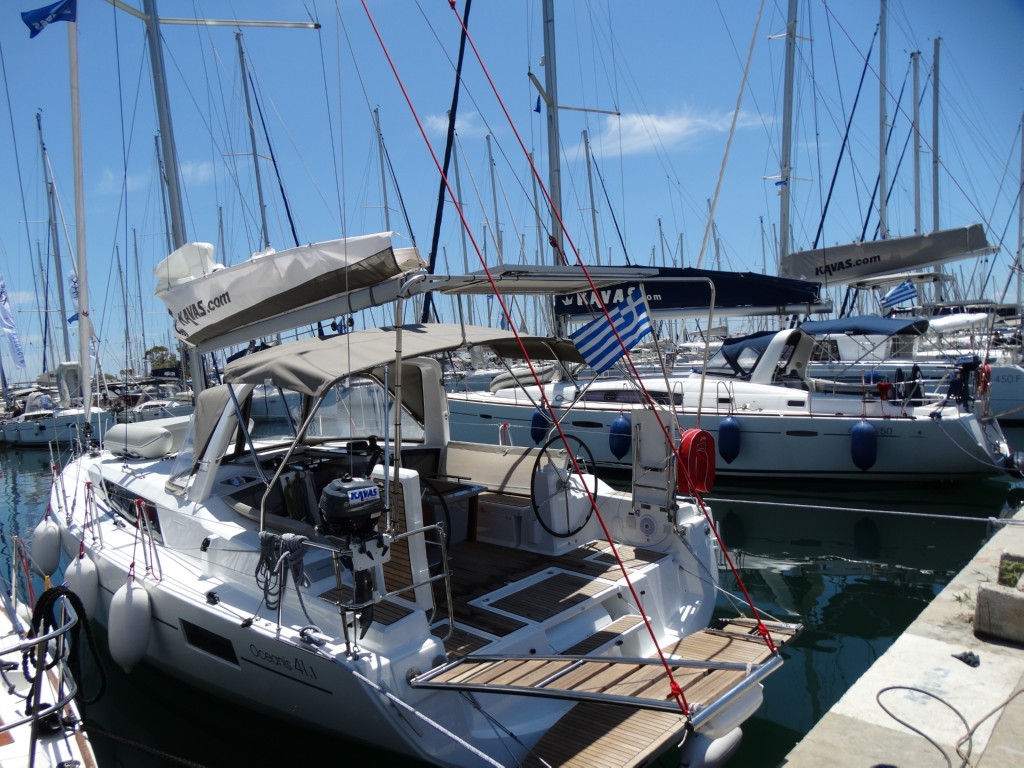 05 gangway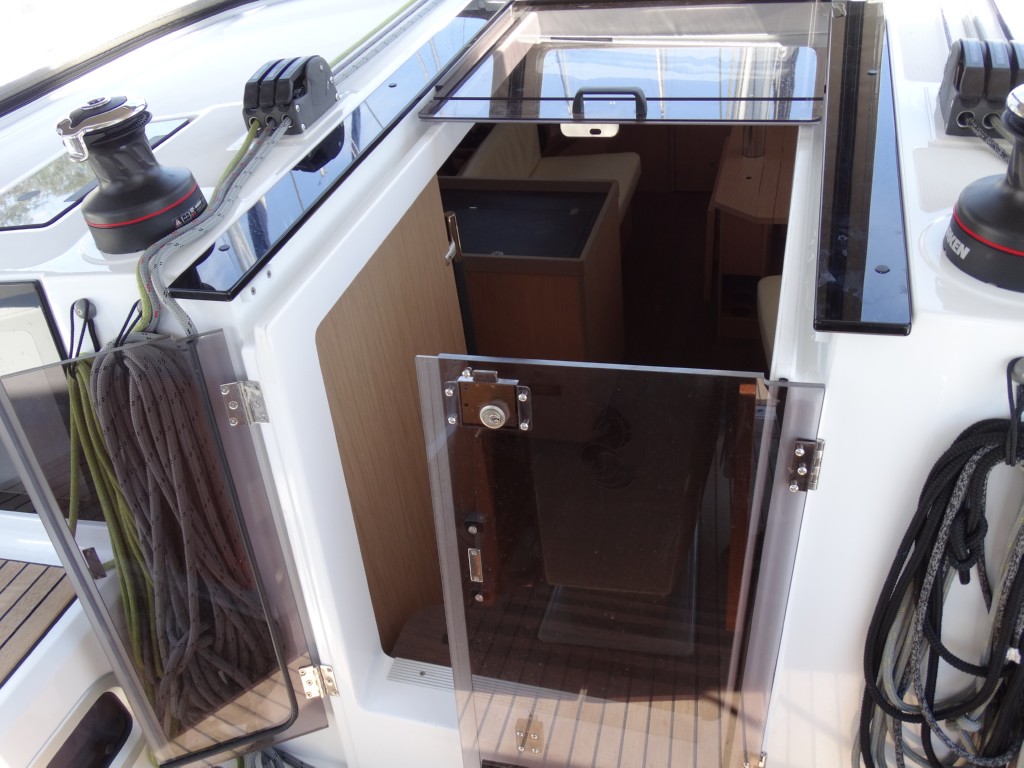 06 door panel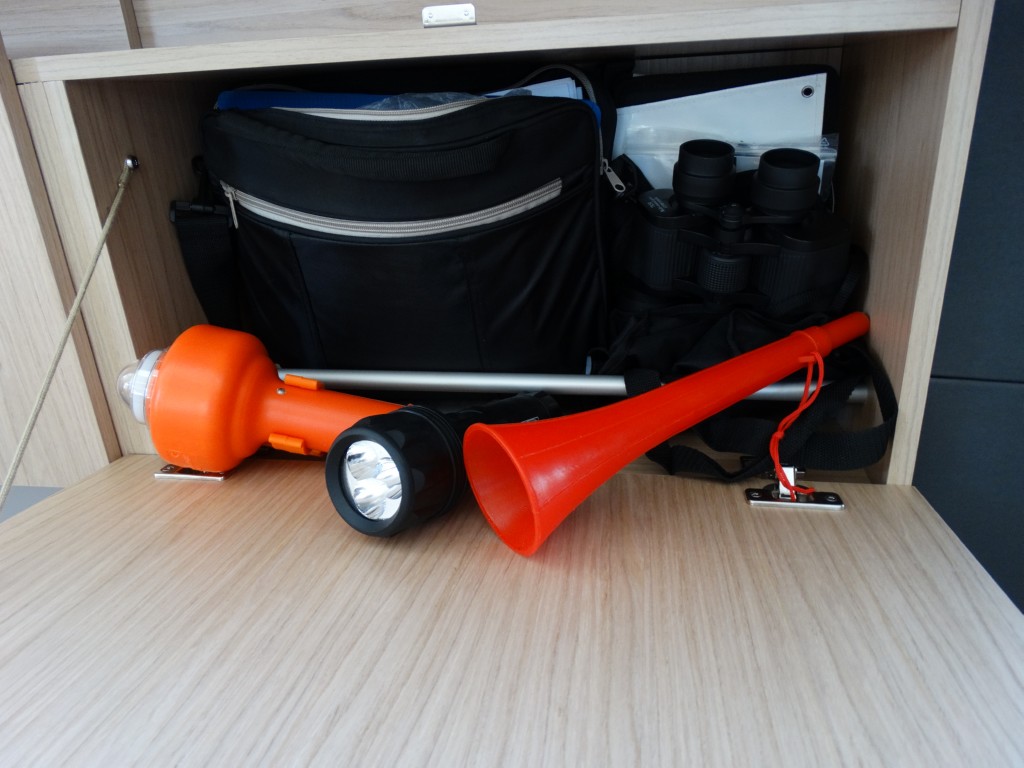 07 binoculars, flash lamp, foghorn,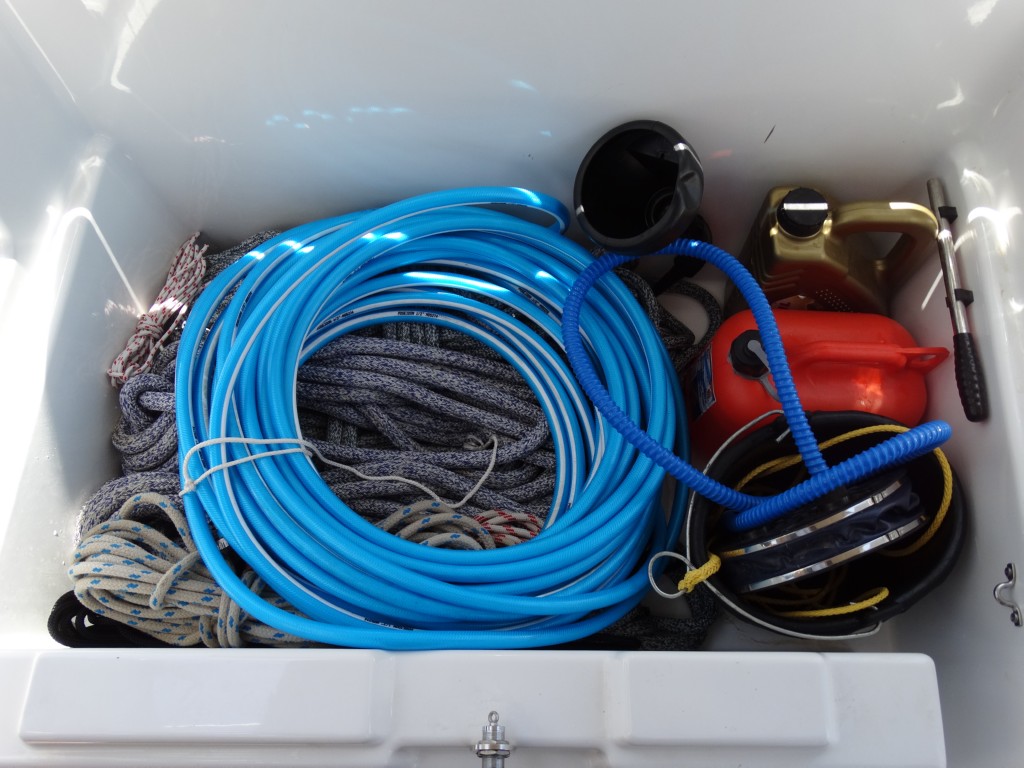 08 jerrycan for fuel, engine oil funne; and pump for dingy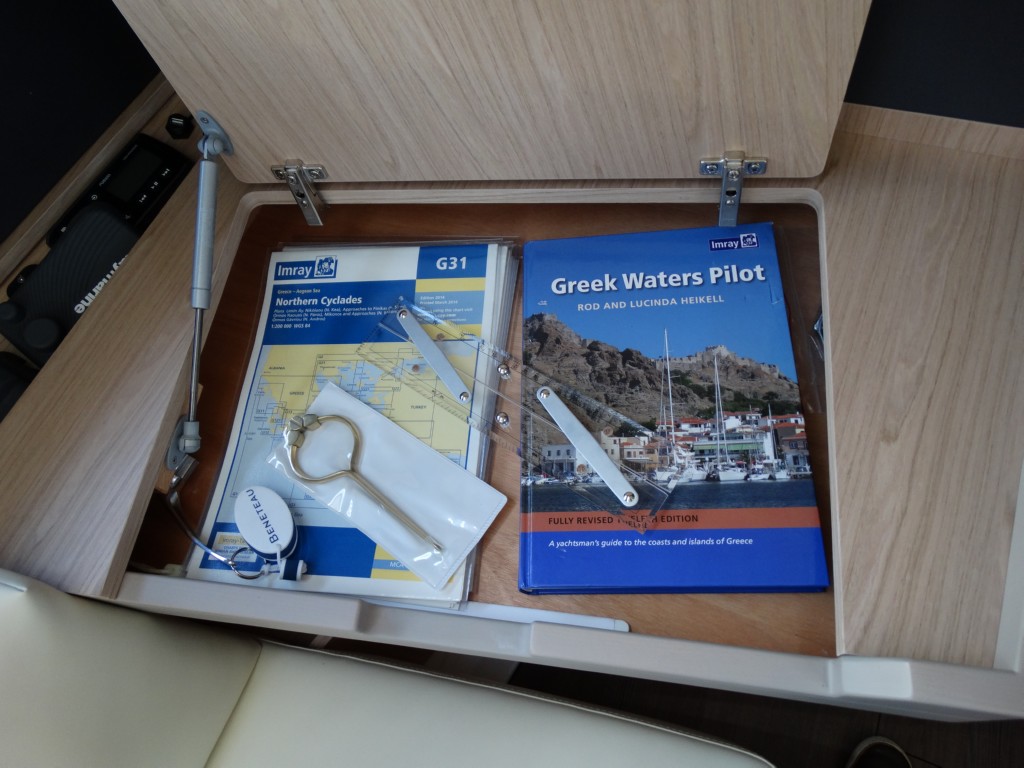 09 20 greek water pilot, charts, divider, compass, navigation ruler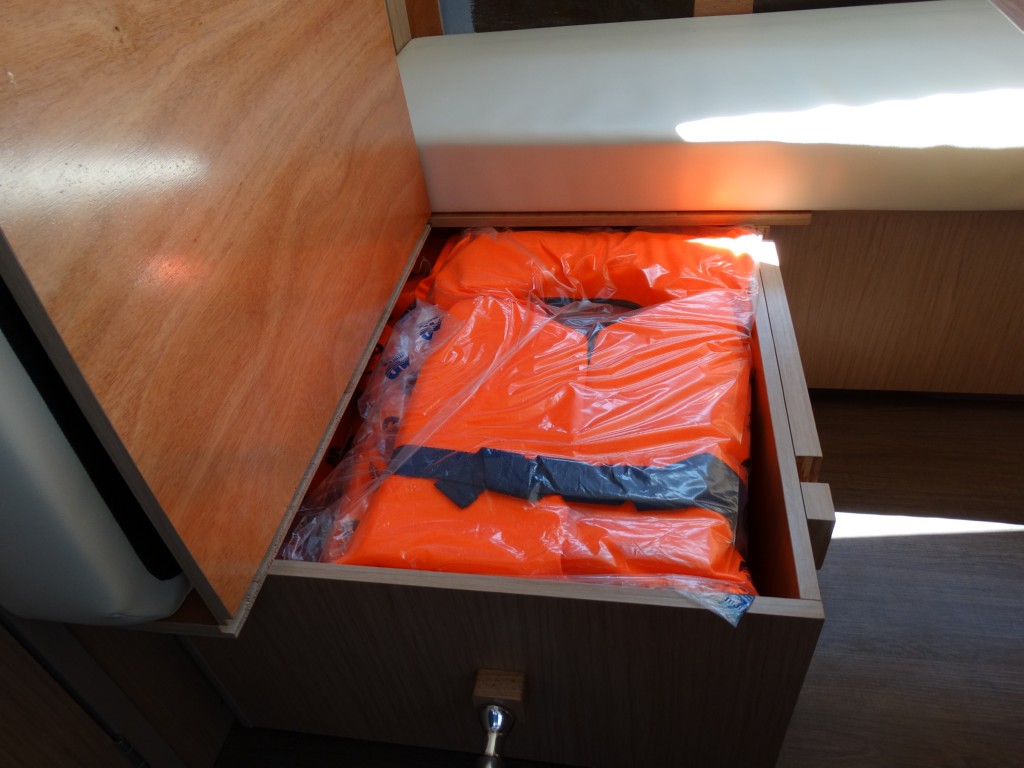 10 lifejackets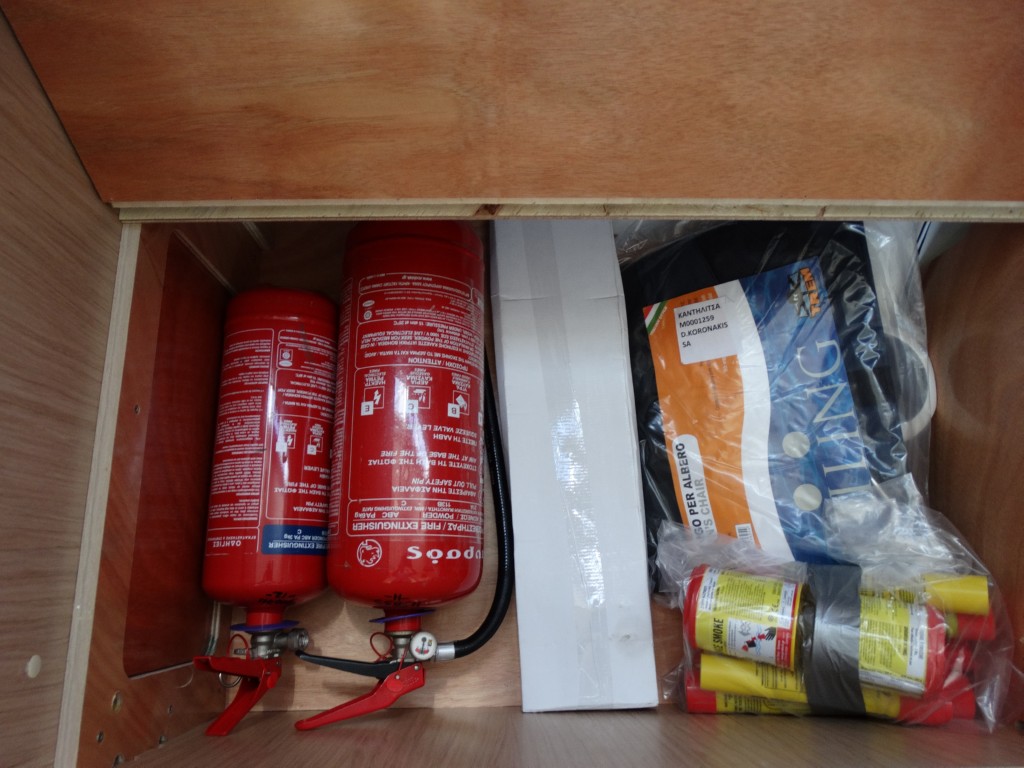 11 fire extinguishers, safety lines,bosun chair, black ball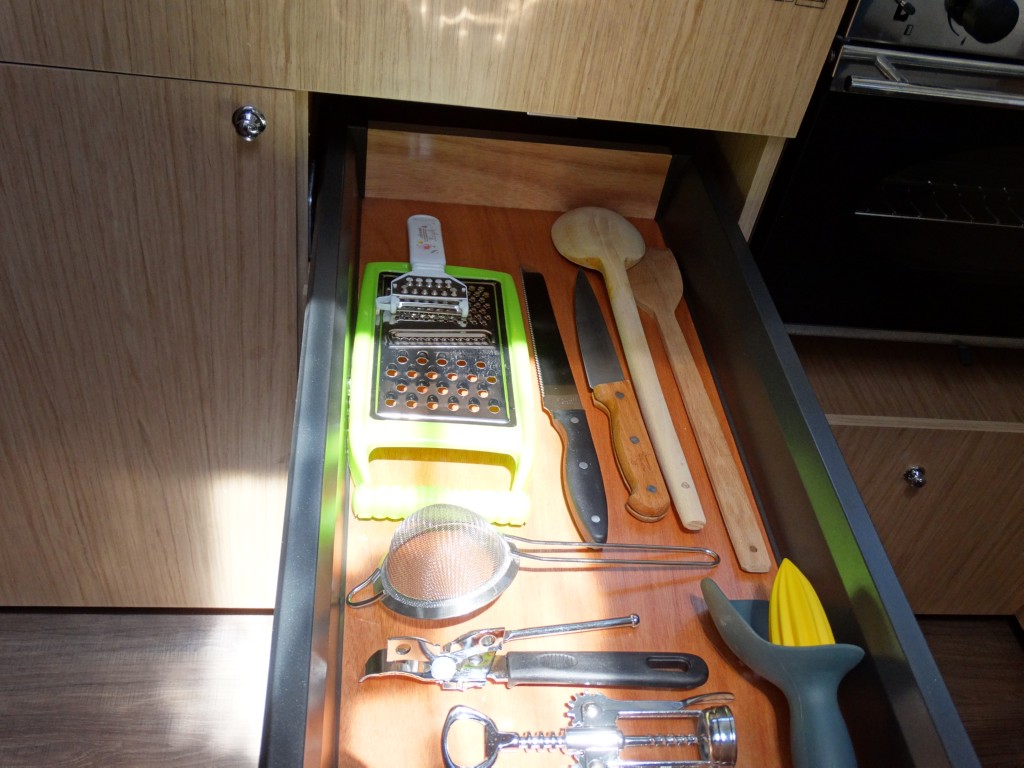 12 kitchenry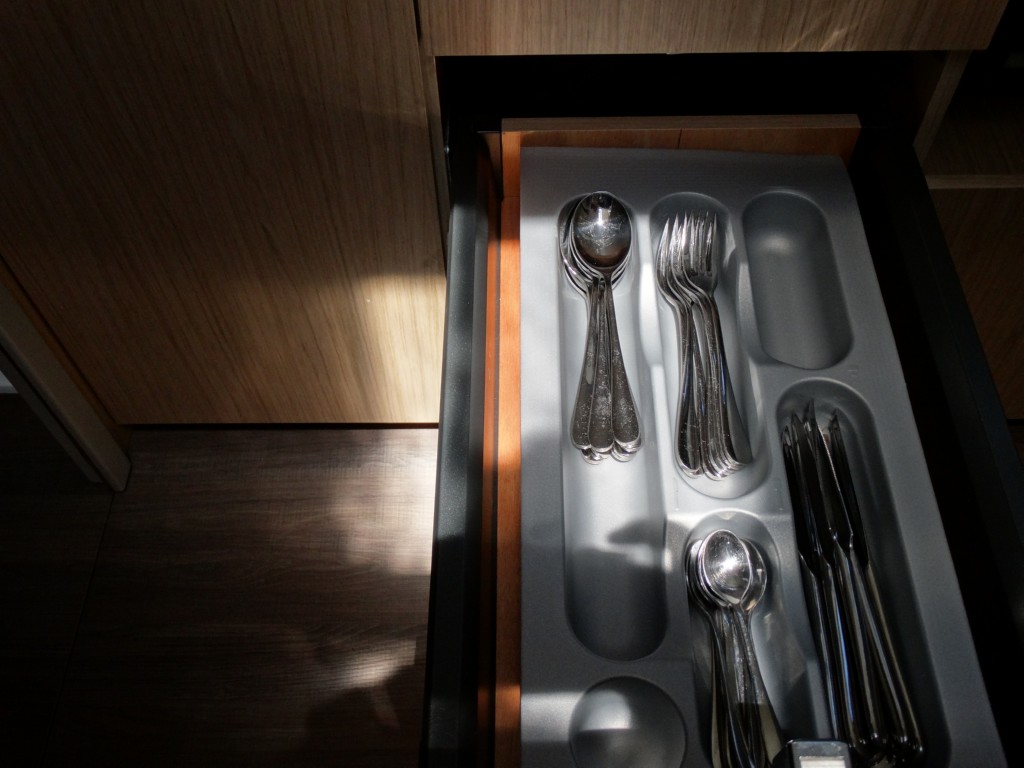 13 kitchenry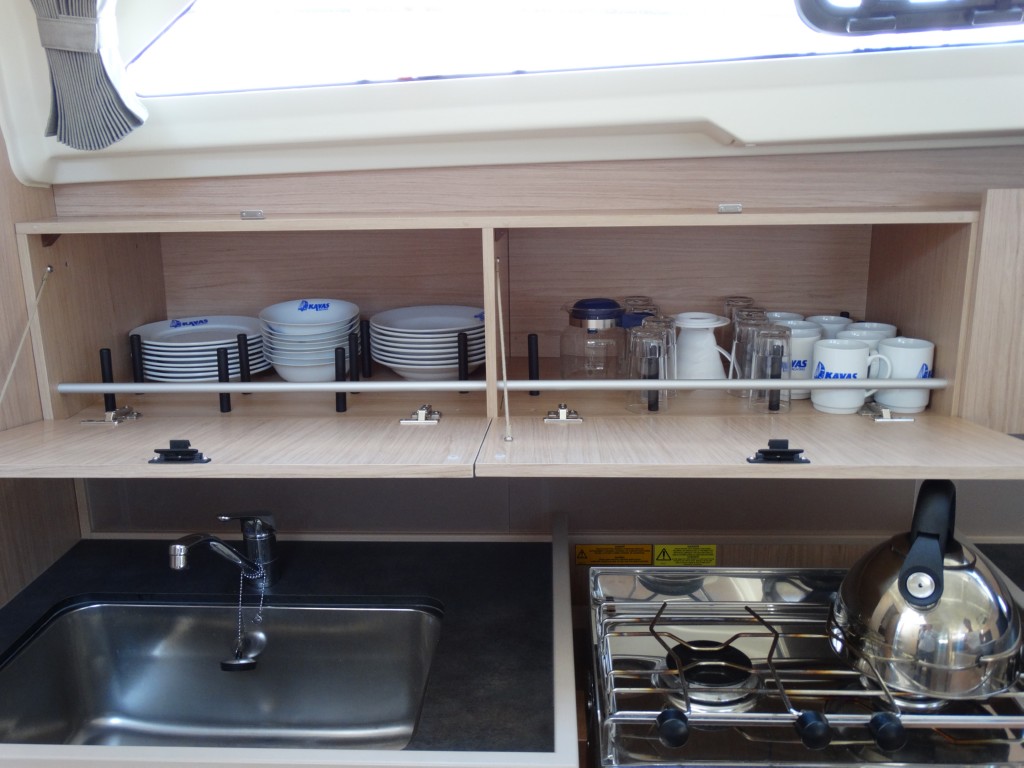 14 kitchenry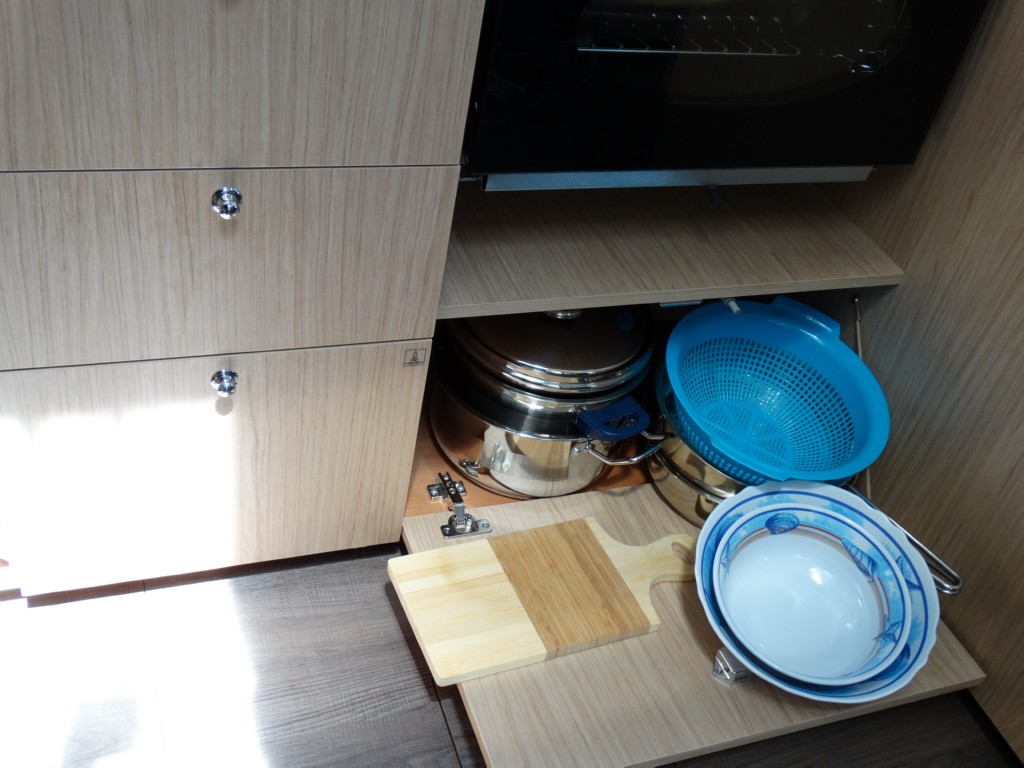 15 kitchenry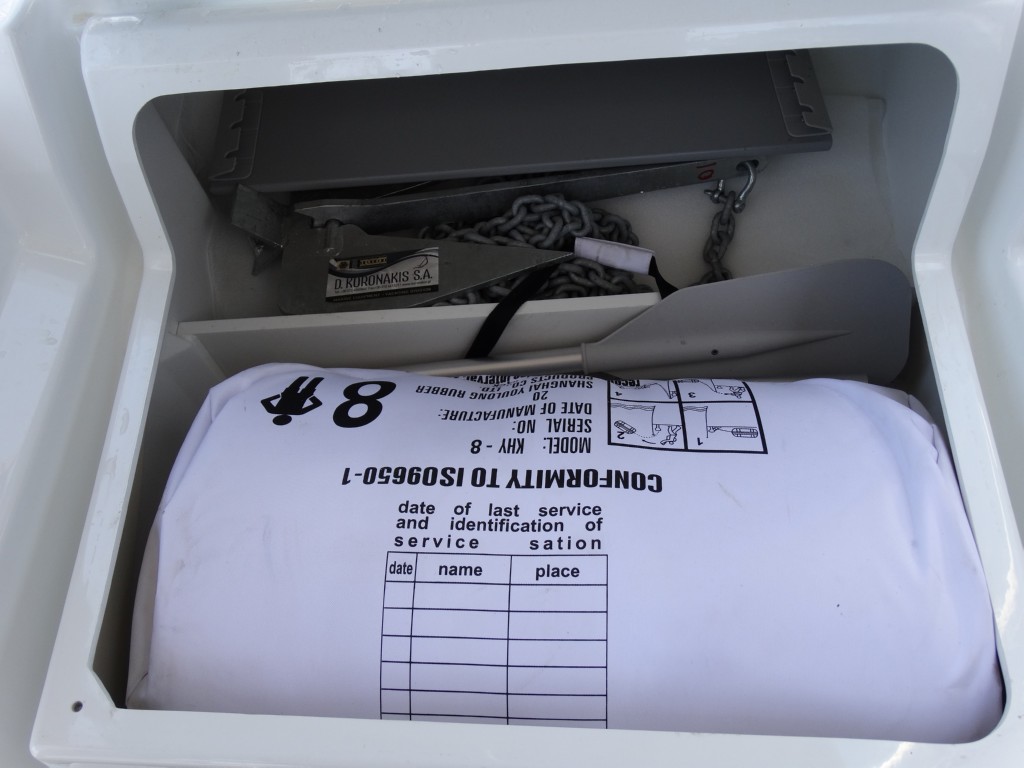 16 liferaft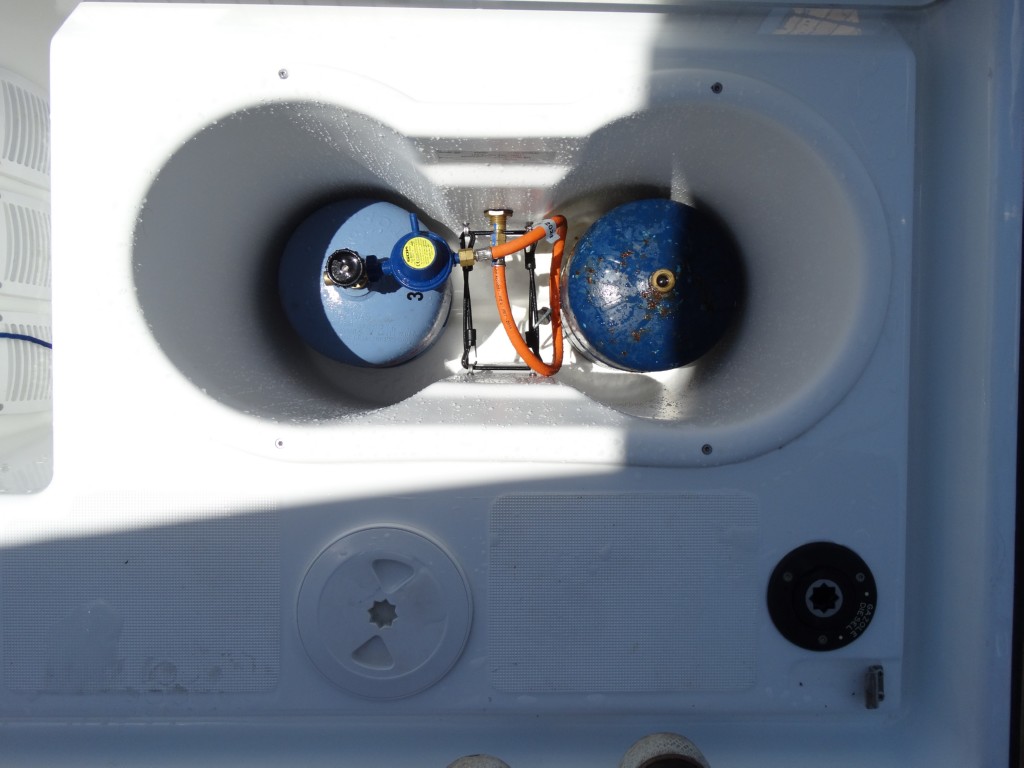 17 gas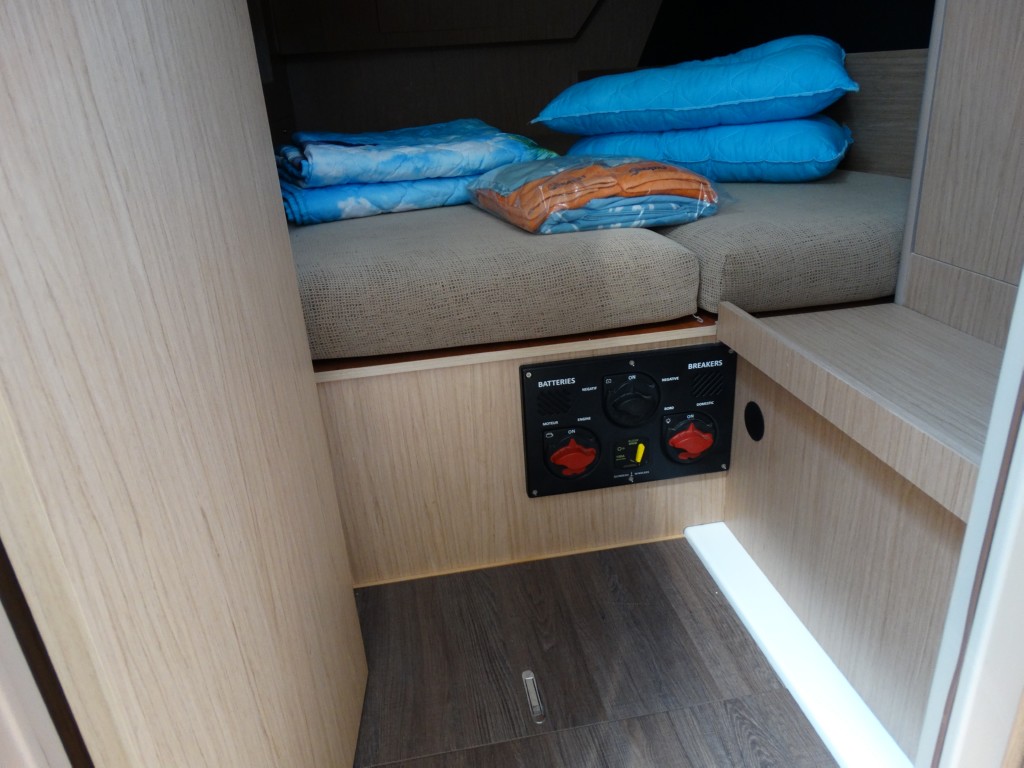 18bed linen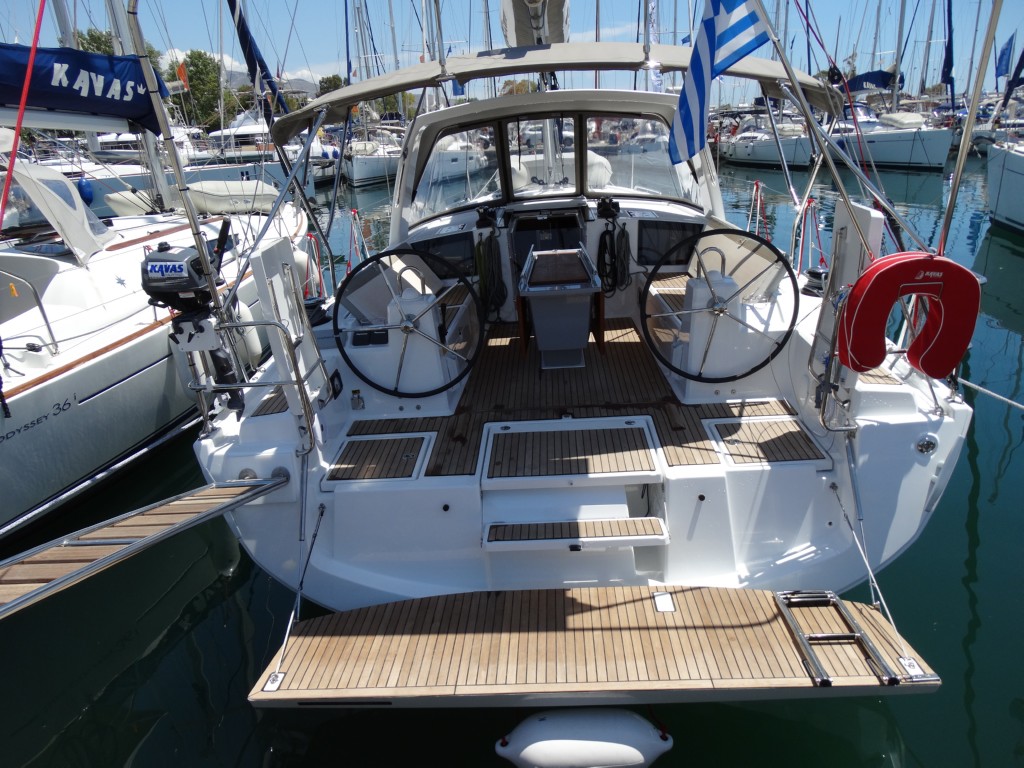 19 swimming lader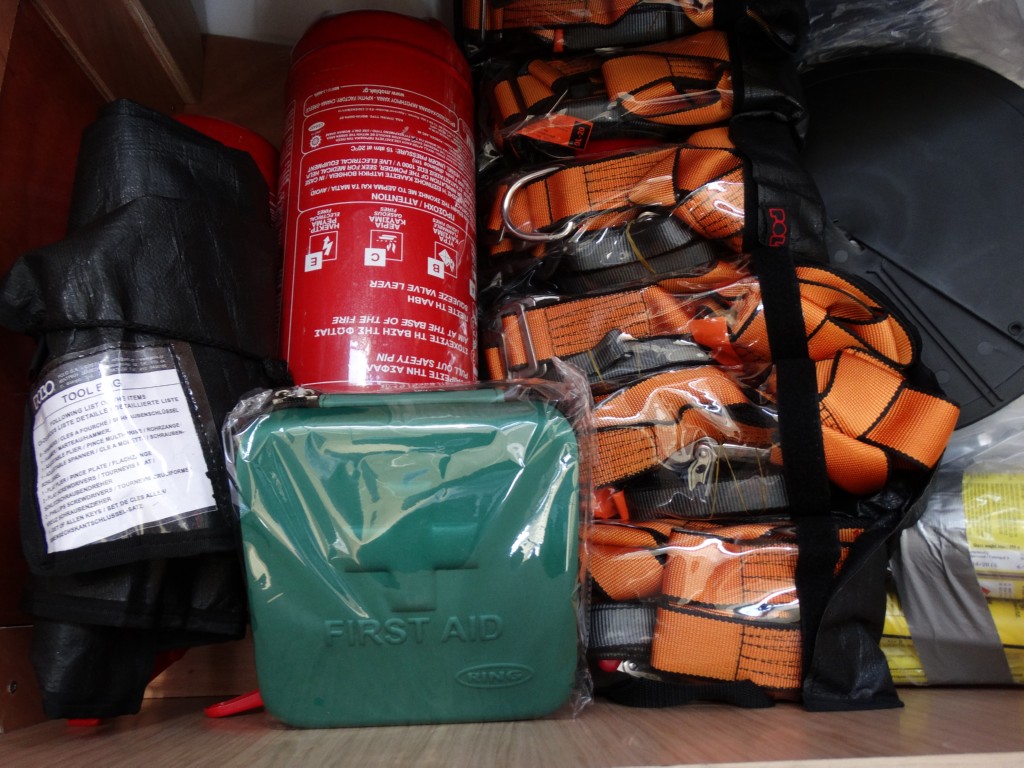 20 17 fire extinguishers, safety lines,bosun chair, black ball,first aid kit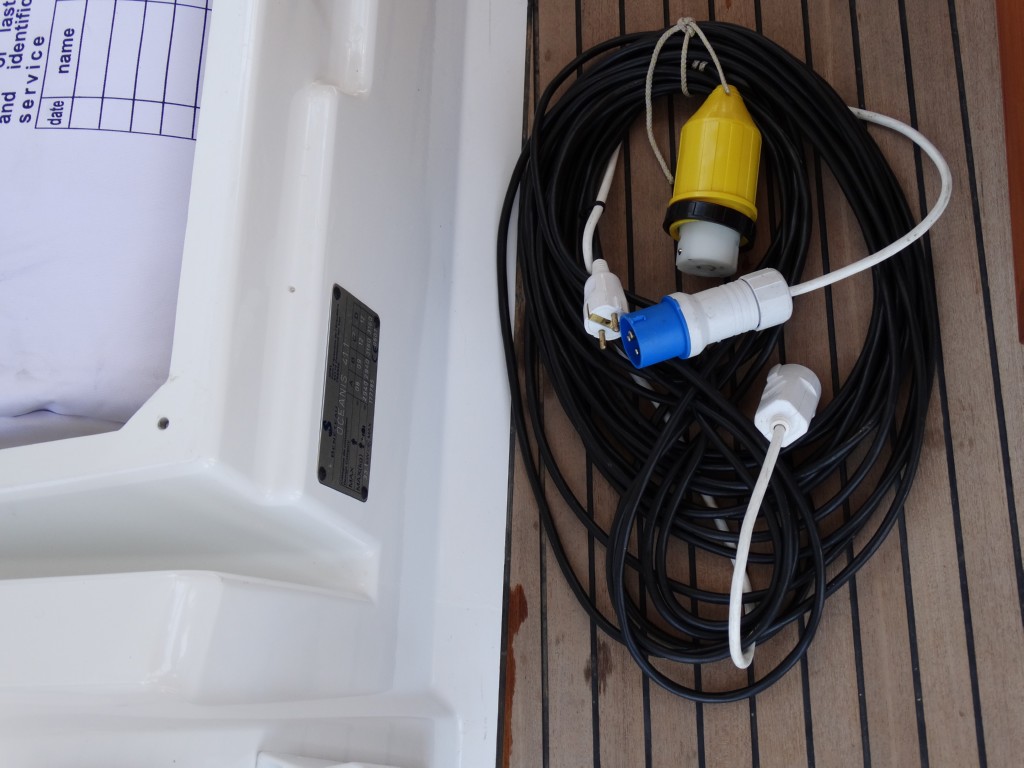 220 v cable and adaptor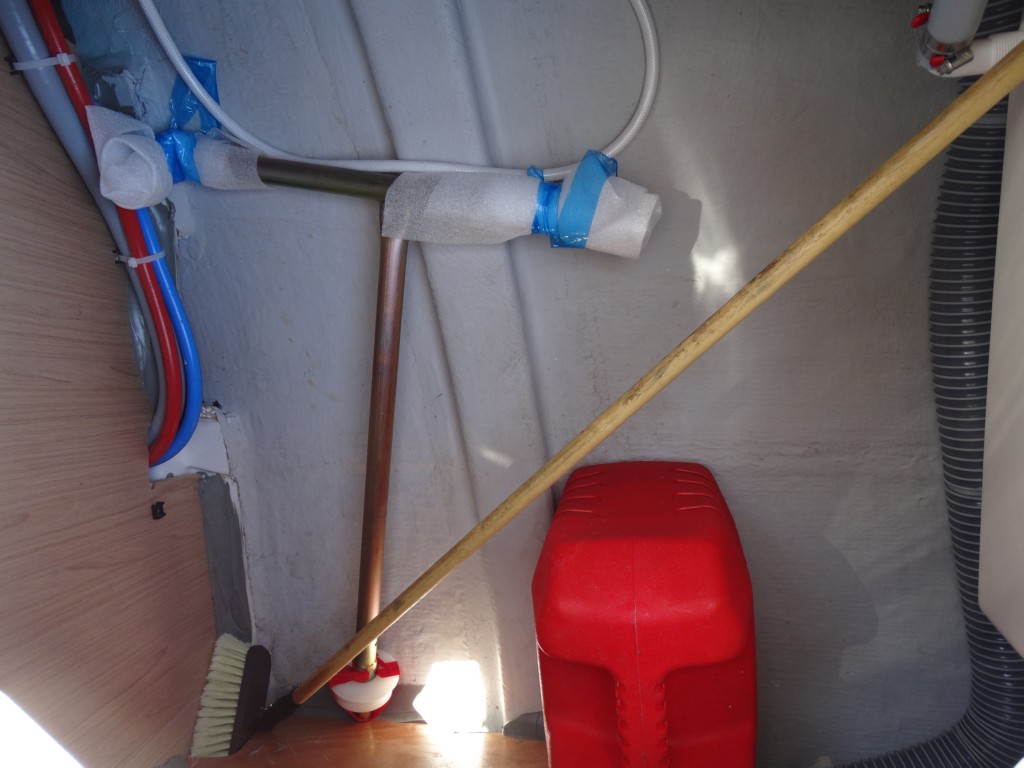 Dsc01282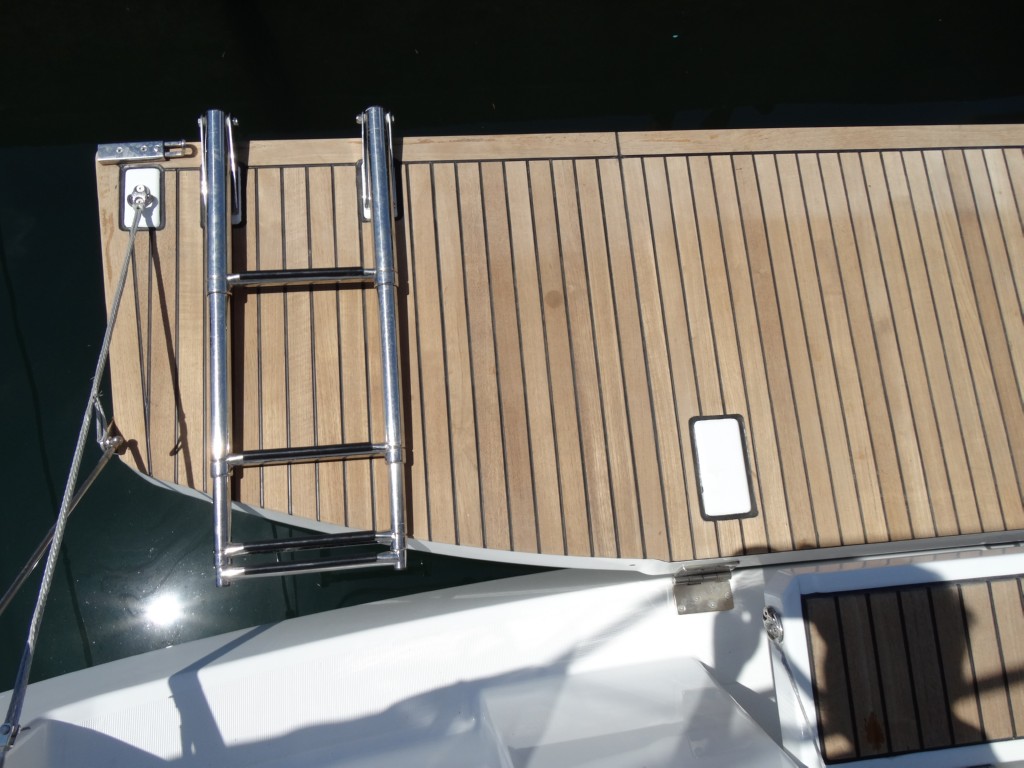 Dsc01283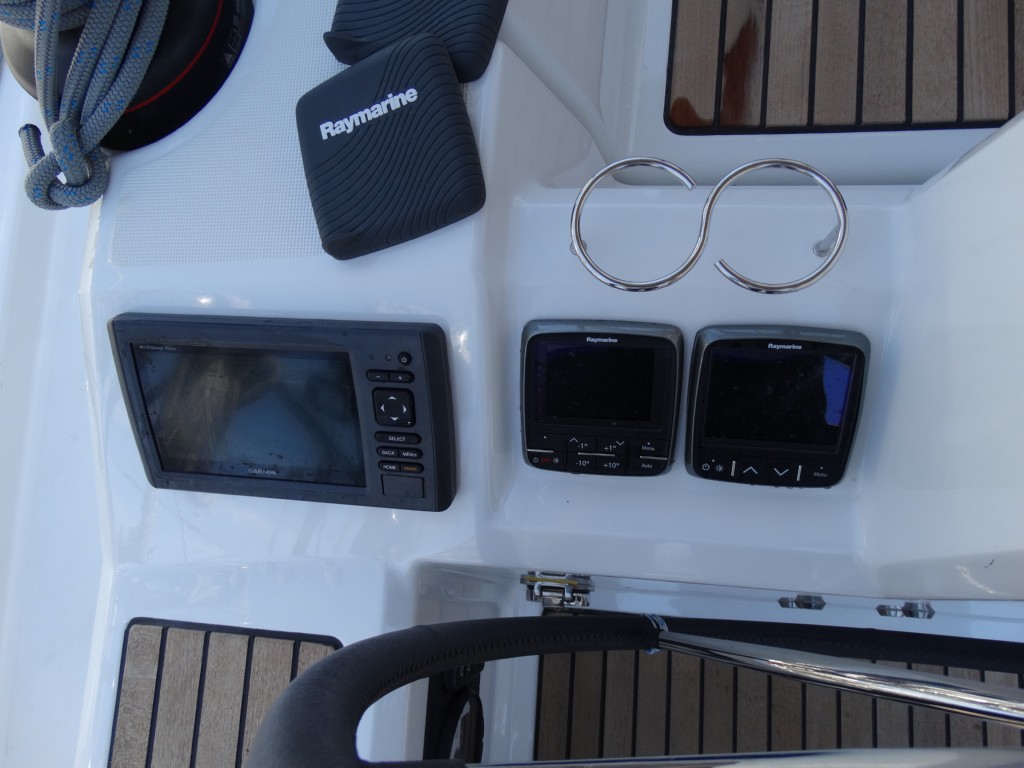 Instruments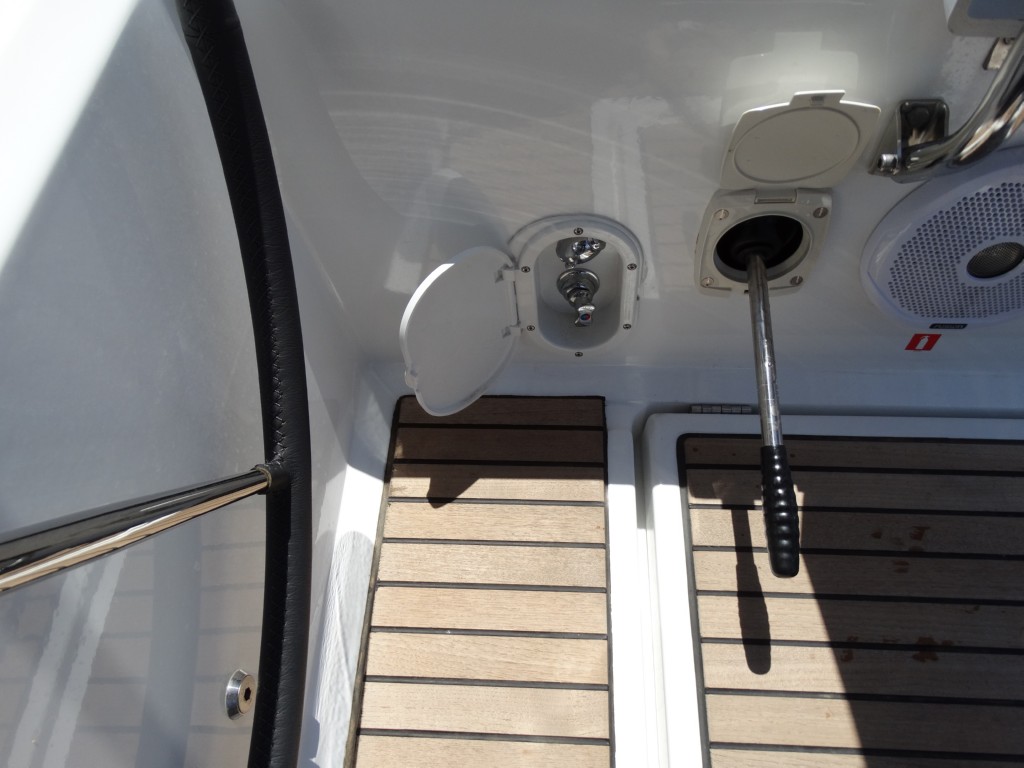 Manual bildge pump
Dustbin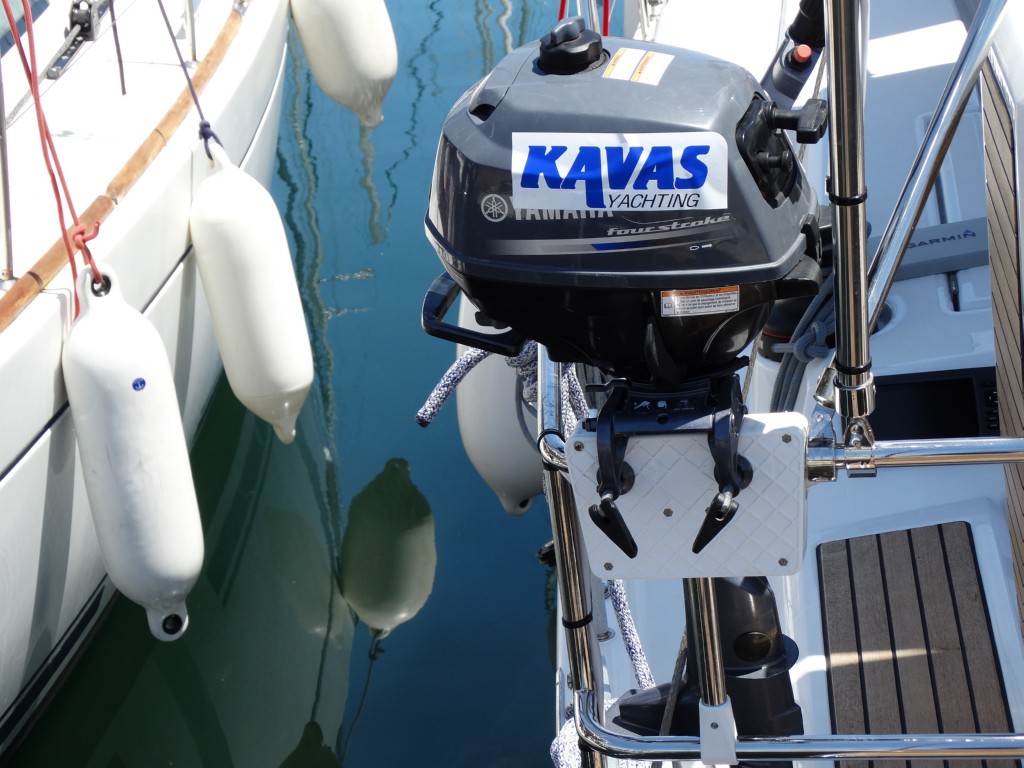 Outboard
24 customer reviews
Perfect

Dmitriy October 20, 2017

By

The boat and the service was perfect. I'm really enjoyed the trip.

Great weather, nice swiming bays.

Greek salad, every evening. October 06, 2017

By

Good prices for marina fees.
Very good every where.
Hydra is too full...
Perdika was the best.
Russian was nice, Angistri was the very very best.

Very good bread, good food!!!

Our dingy was awfull, so was the outbord motor

We will do it again, we will take our boat from Kavas.

Amazing ! Sunny.

Kalos Sirener. (Kalos our captain is a Siren...) September 22, 2017

By

For a September sailing holiday it was very sunny and good winds .
All crew except the "Siren" had never sailed in Greece or else where before.
We would all do it again!
Greek wines are surprisinly good! the prices very good, compared to Norway one third cheeper.
Every night out the tavernas are charming, the food is great, great service.
Kavas has very good service, amazing in fact.
Harbors are very easy, we always find help with our lines.
Very nice, wonderful attitude of the Greeks, it's in their culture.

17330
sept 2017

Sunny, wonderful, relaxing !

Frohsinn (Happyness) September 15, 2017

By

The harbords were nice but in a few many loud parties.
The bays are very nice and quiet,very clear water.
We were one week in the Cyglades, it was great.
3rd time in Greece, we love Kavas, we highly recommend them.
The tavernas were quality per price was very good.
We will come back, and with Kavas.
If we could have more wind... it would be great!


Good wind all is perfect

Hyland cathedral September 15, 2017

By

The harbords are small with no service : no money no service, that is fine

Relax sailing holiday i

Slash! September 08, 2017

By

Beautiful views and great bays

Easy harbords for a crew with little experience.

Taverna are good price and great food, nice large portions.

Very low marina fees.

The boat has great speakers, nice cabins, so happy for the solar panels we had a cold fridge all the time, even after 3 days in bays.

We will come back to Greece and highly recommend Kavas.

Good sailing

Tom August 04, 2017

By

No traveller
Good sailing


Brilliant vacation

Gary June 30, 2017

By

The welcome from Kavas himself was extremely warm including some olive oil which was amazing. Yacht was very clean and well maintained. Will definitely return and recommend to my best friends.

Great service and good experience

Wells and Vass June 23, 2017

By

The service was great! We got aboard and were on our way quickly. Fantastic sailing week for sure!

4 days skippered charter

Couple June 15, 2017

By

My boyfriend and I recently traveled to Greece and we chartered a private sailboat to saild for 4 days throughout the Saronic Gulf. The boat was brand new, only 2 months old and impeccable. Our skipper was professional and excellent at handling the boat - we even encountered a surprise rain storm and he handled it in an excellent way. I always felt safe and in great hands. I'd definitely recommend them to anyone looking and I look forward the next time I'm in Greece and get to charter a sailboat with them.