Jeanneau Sun Odyssey 42i
The Sun Odyssey 42i is the new high-performance cruising yacht from Jeanneau, built for comfort and designed for those looking for a relaxed way of getting away from it all!
Pricelist
Period A
01/08-22/08
€ 2800
Period B
13/06-01/08 & 22/08/-19/09
€ 2400
Period C
25/04-13/06 & 19/09-17/10
€ 1900
Period D
Before 25/04 & After 17/10
€ 1400
Security Deposit € 2000
Specifications
Length12,85m
Beam4,13m
Draft2,13m
Cabins3
Heads2
Berths6
Engine1 x Yanmar 50hp
Built2008
Water Capacity355lt
Fuel Capacity130lt
Operating Areas Athens
Description
The Sun Odyssey 42i is the new high-performance cruising yacht from Jeanneau, built for comfort and designed for those looking for a relaxed way of getting away from it all!
We bought one of these wonderful yachts during 2009, named it "Aegean Spirit" and stationed it at our Athens base. This is certainly our most comfortable 3-cabin yacht (2 WCs), which can offer you an unforgettable sailing holiday in Greece! It sports an in-mast furling main sail.
Layout
Additional Information
| | |
| --- | --- |
| Air Conditioning | Shore Power |
| Autopilot | 3000 |
| Bimini Top | Yes |
| Bow Thruster | No |
| Electric Winch for Mainsail | No |
| Electronic Instruments | Yes |
| Generator (220v) | No |
| GPS Plotter Inside | No |
| GPS Plotter on Cockpit | Yes |
| Main Sail | Roller Sails |
| Outboard Motor | Extra Charge |
| Radio/CD player | Yes |
| Solar Panel | Yes |
| Sprayhood | Yes |
| Steering Wheel | 2 |
| Water Maker | No |
| Cruising Speed | No |
| Additional Services | No |
| Additional Equipment | bimini top, spray-hood, GPS\/Plotter, CD-player, A/C in the saloon |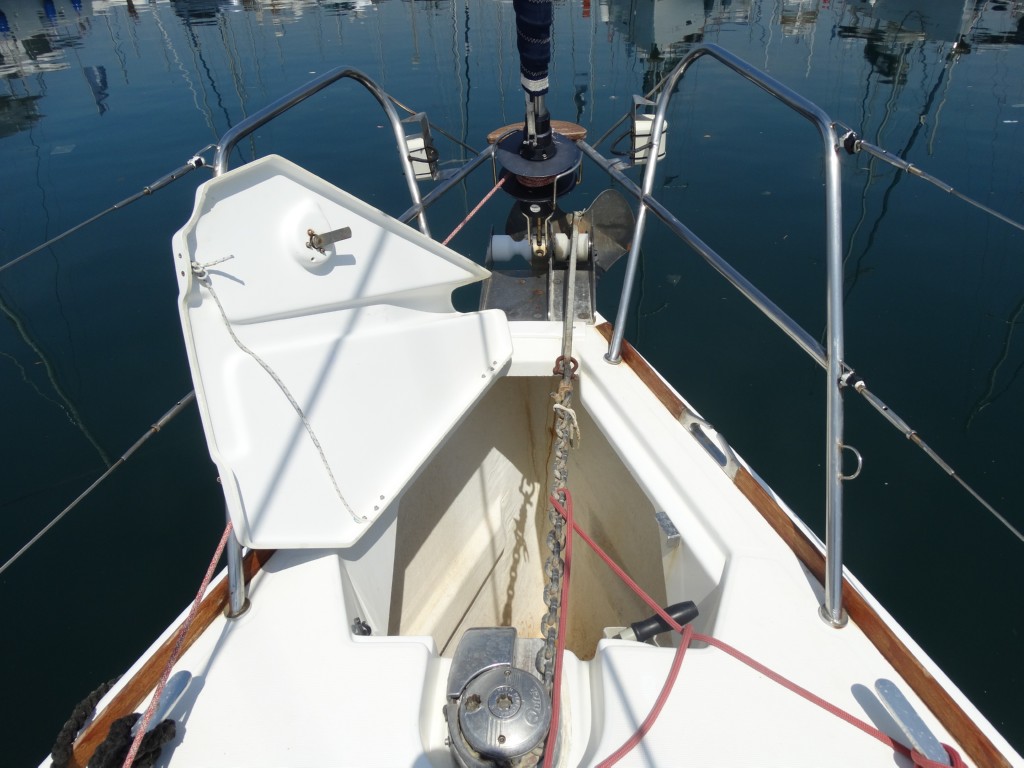 01 anchor winch with chain 100mt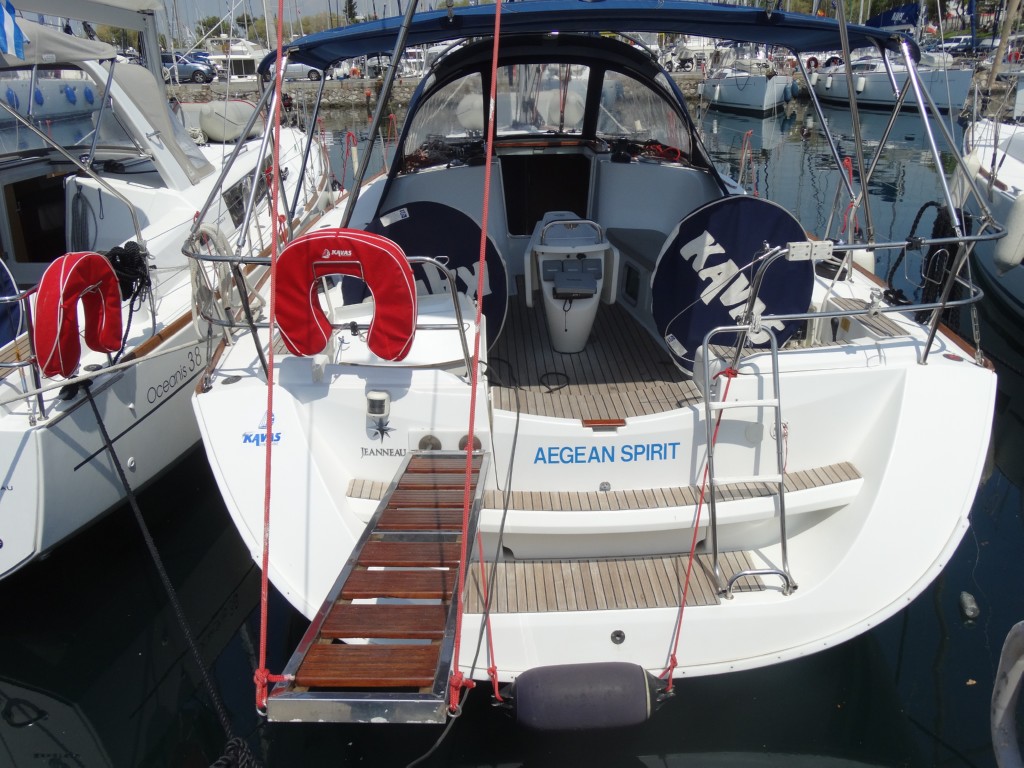 02 gangway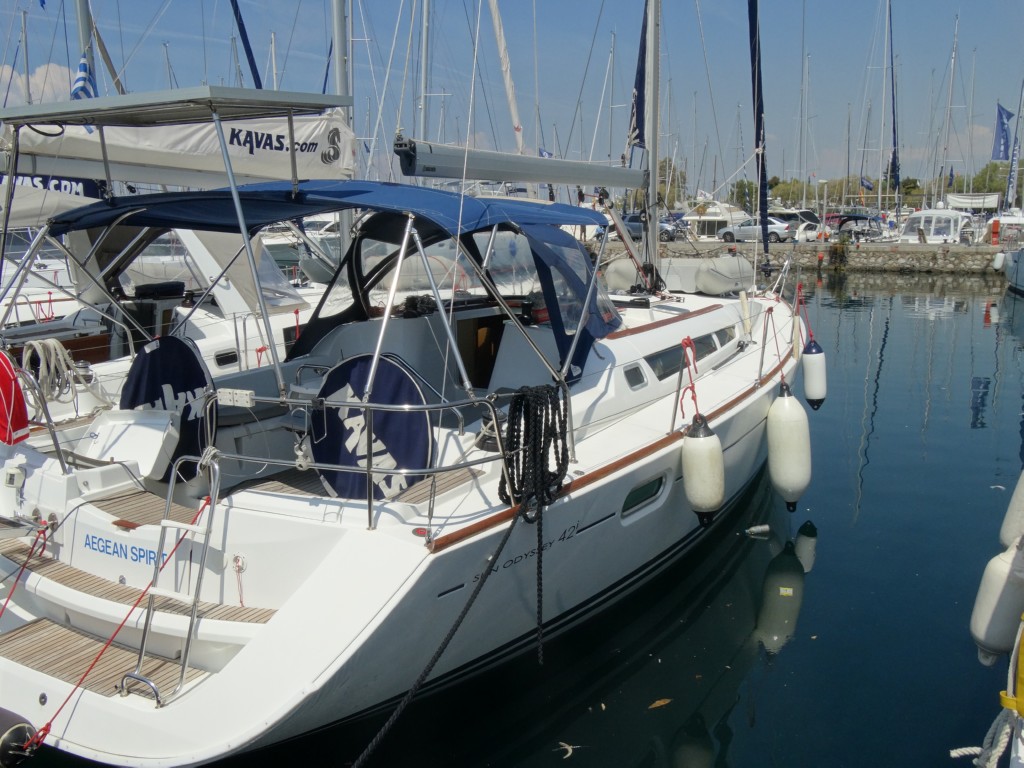 03 fenders in total 8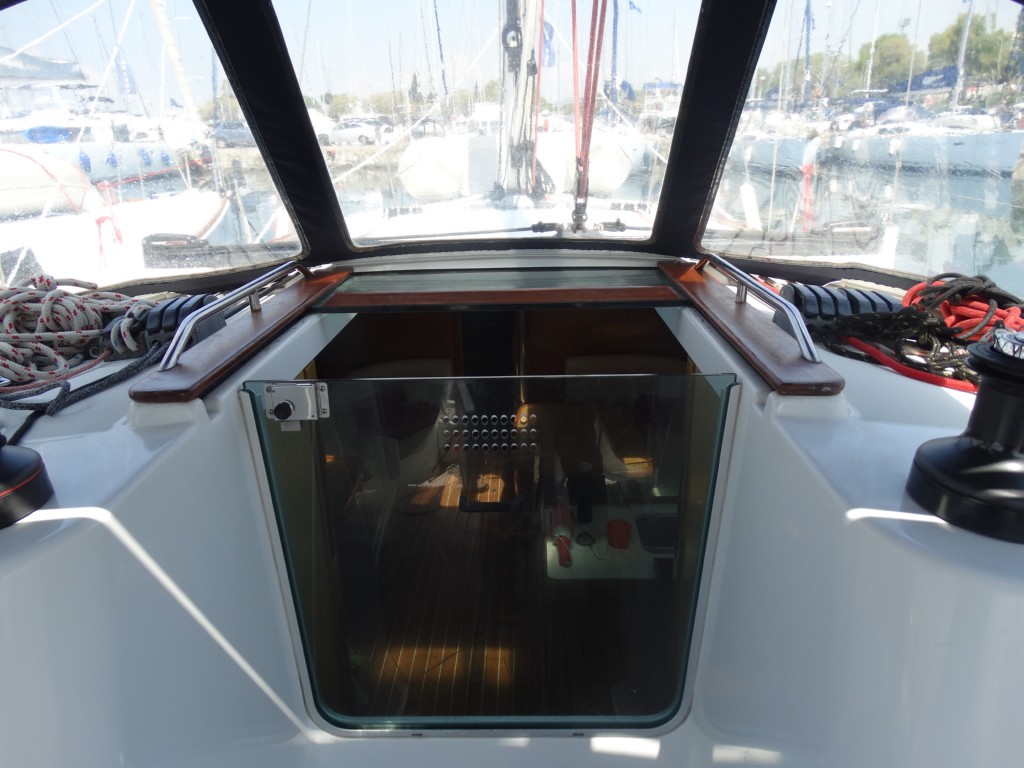 04 door panel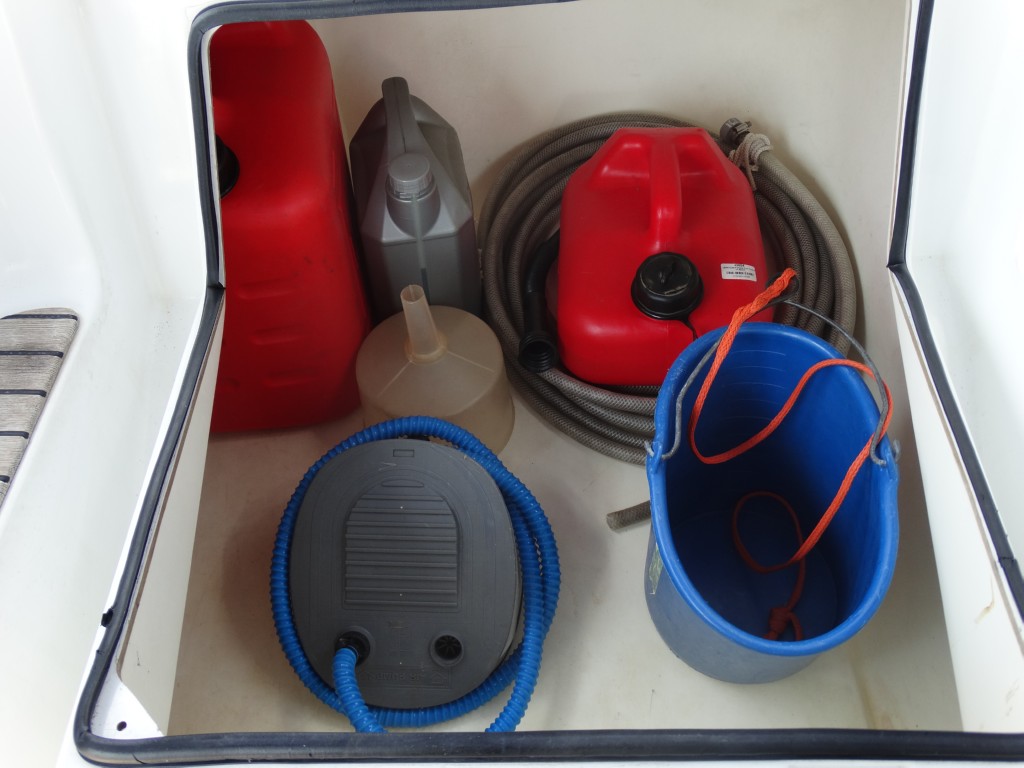 05 bucket, jerrycan for fuel, engine oil funne; and pump for dingy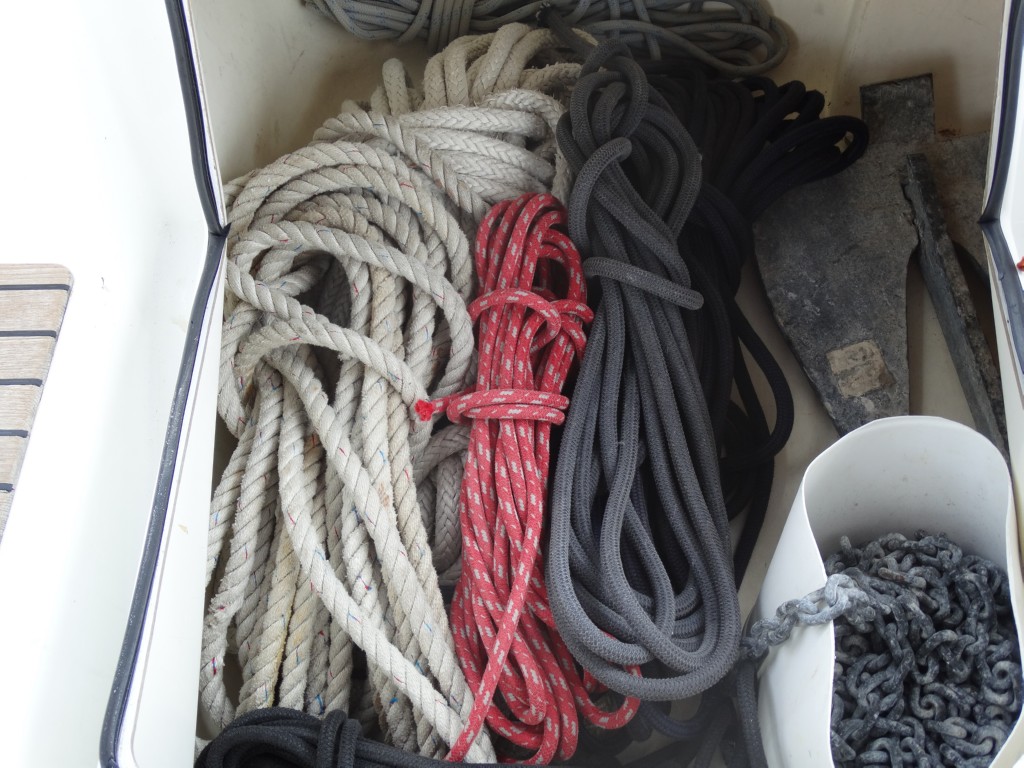 06 ashortment ropes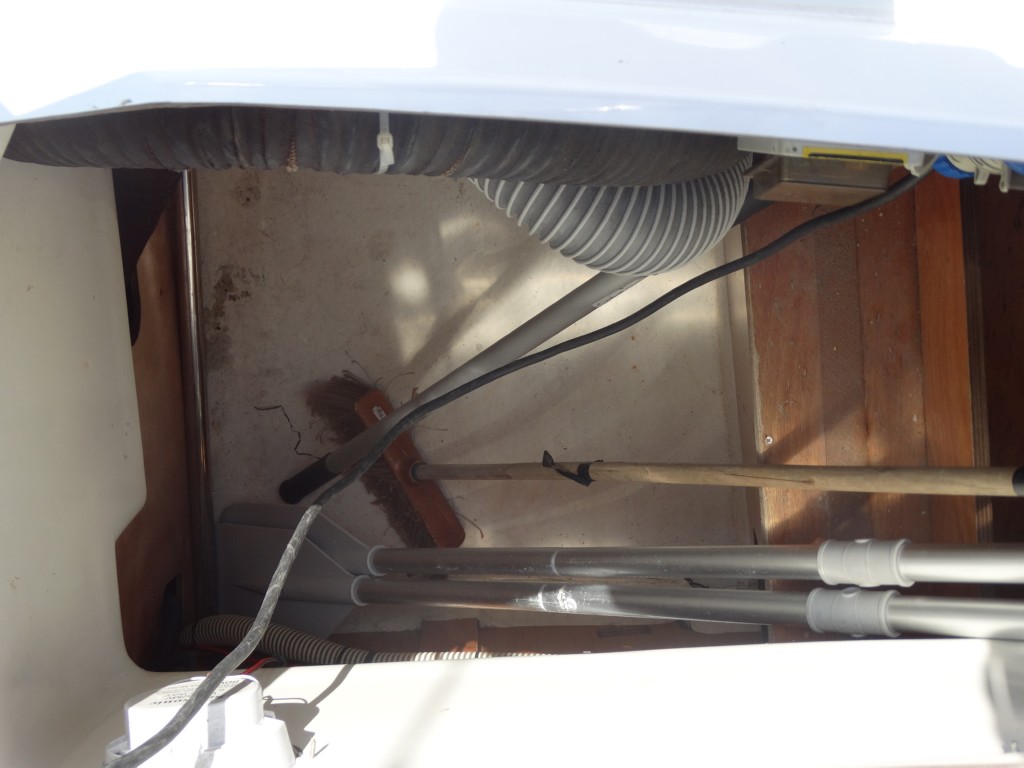 07 deck brush oars for the dingy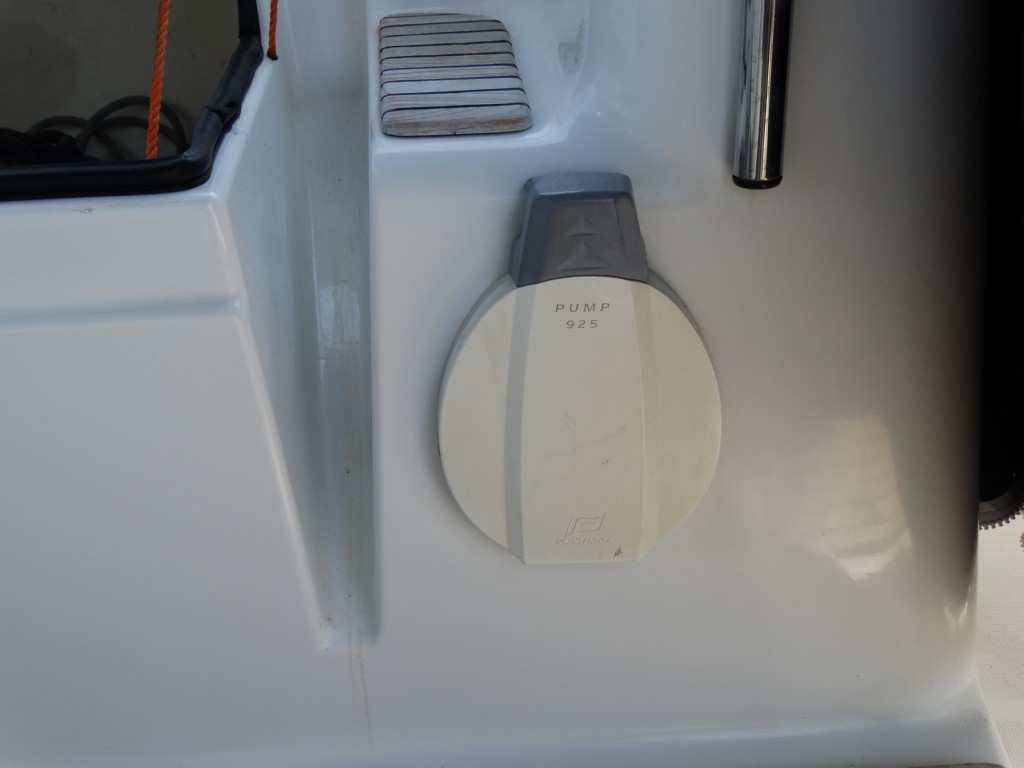 08 manual bildge pump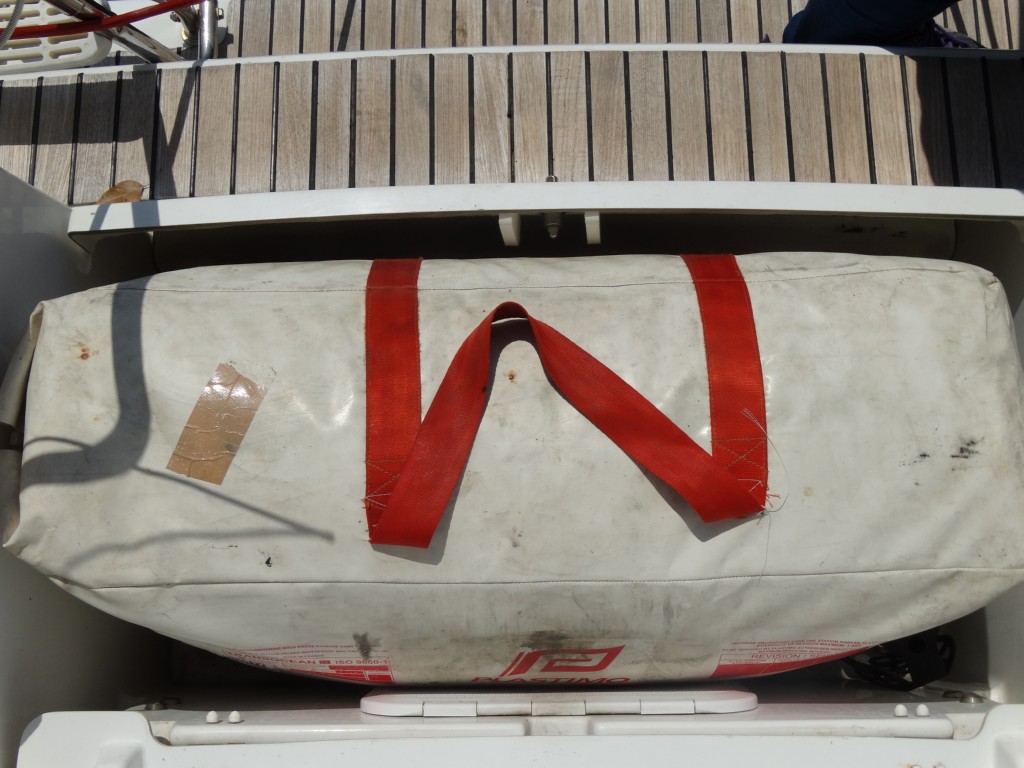 09 liferaft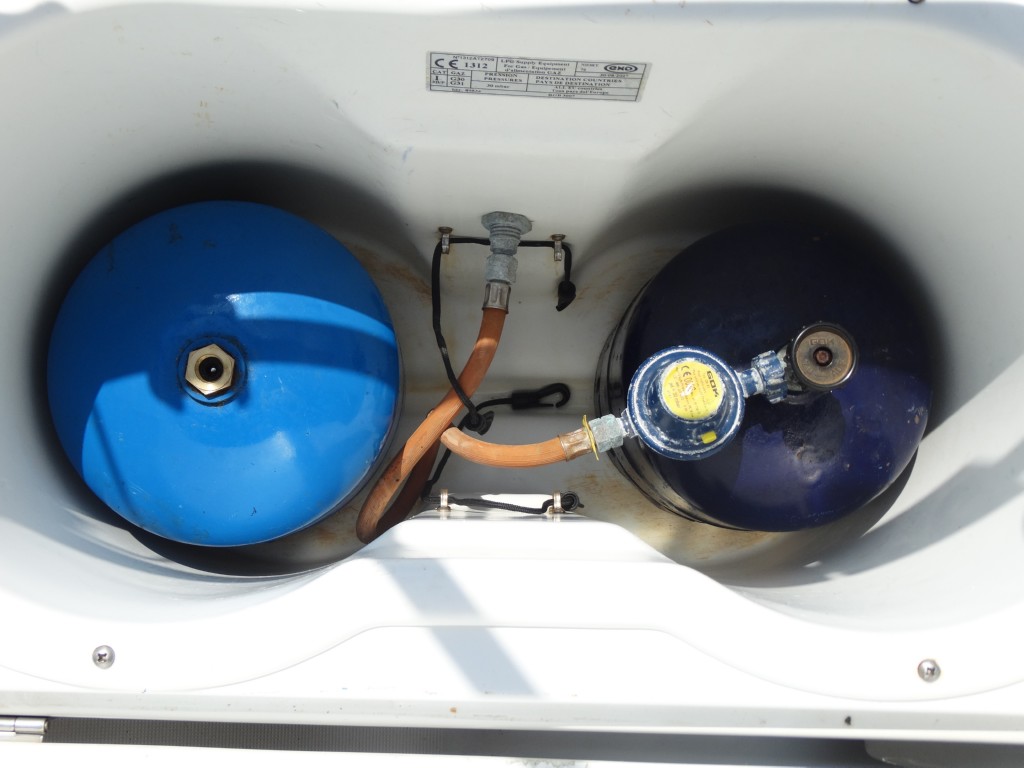 10 gas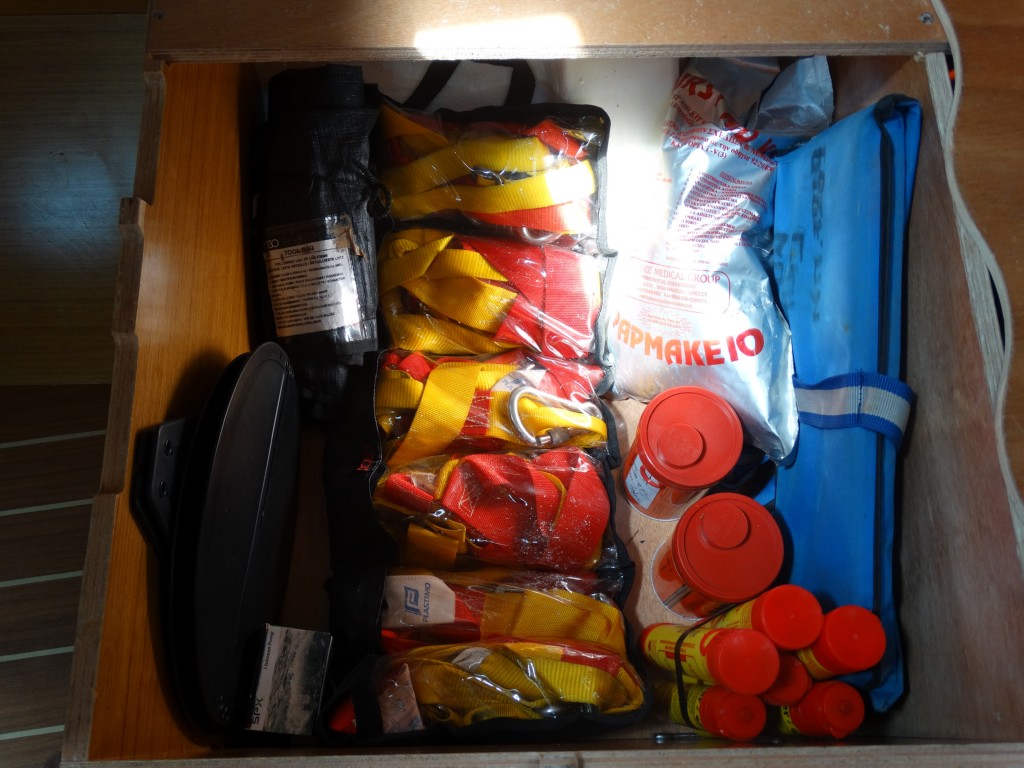 11 safety lines,bosun chair, black ball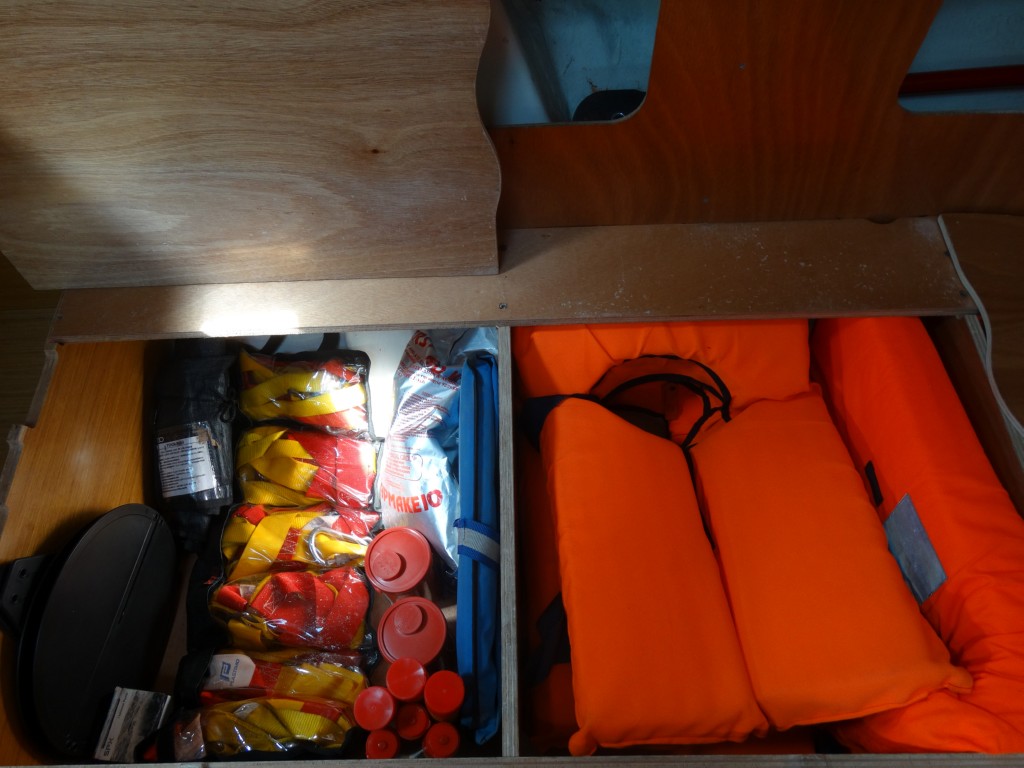 12 life jackets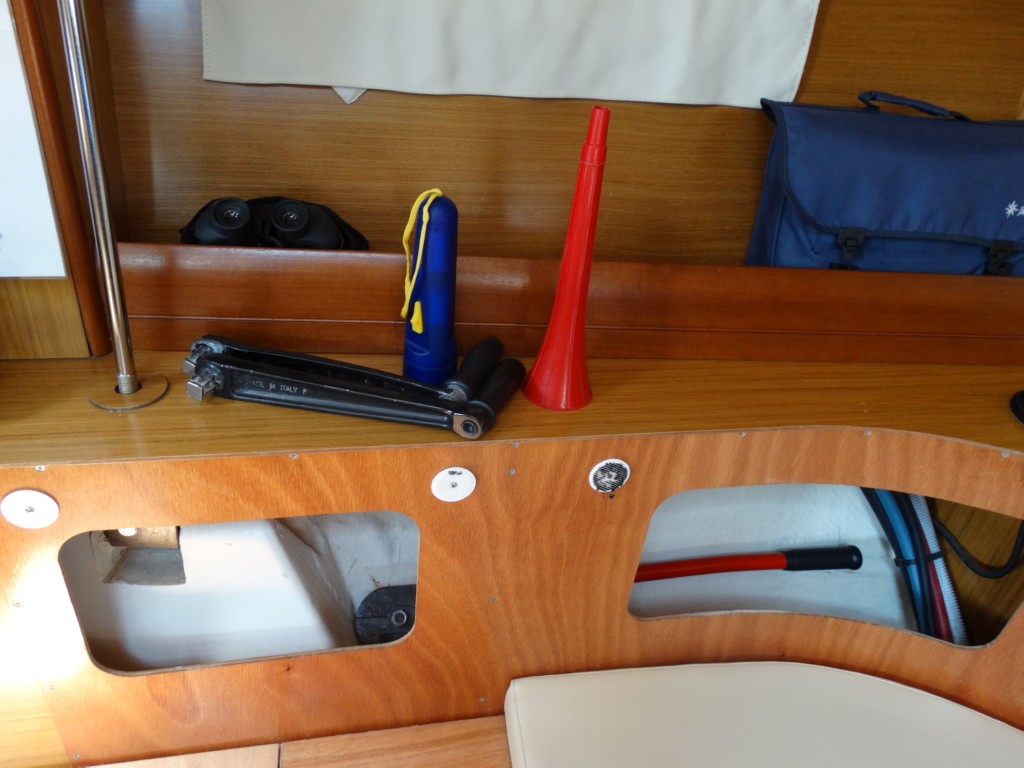 13 winch handle, binoculars, flash lamp, foghorn, cockpit light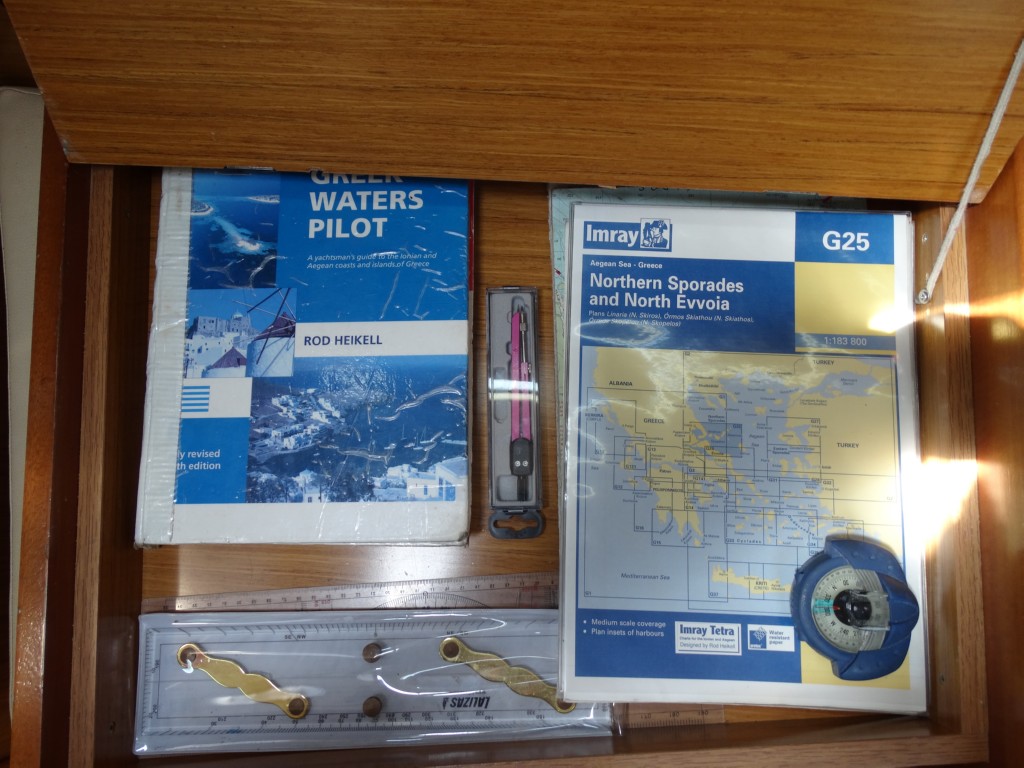 14 greek water pilot, charts, divider, compass, navigation ruler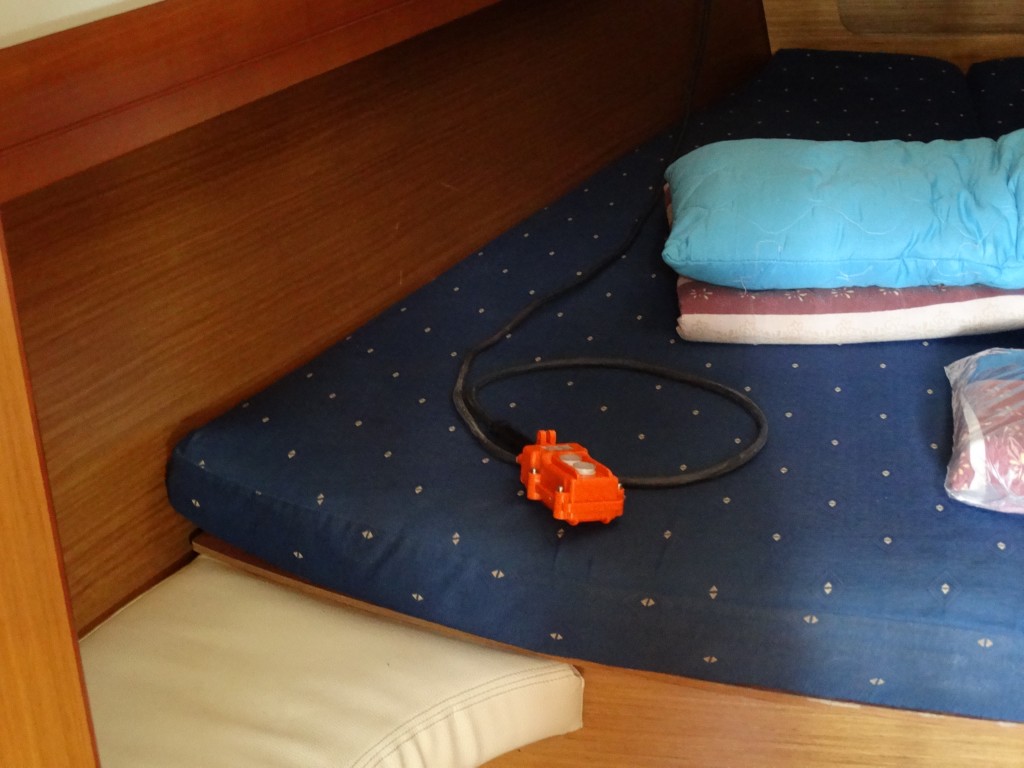 15 windlass control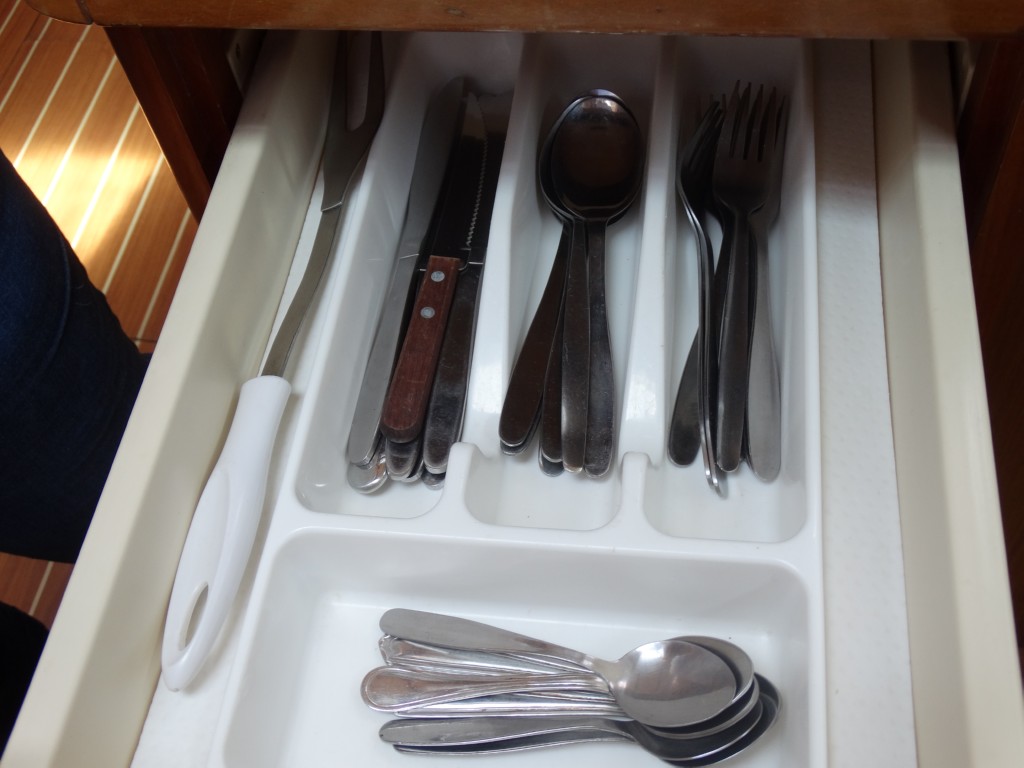 16 kitchenry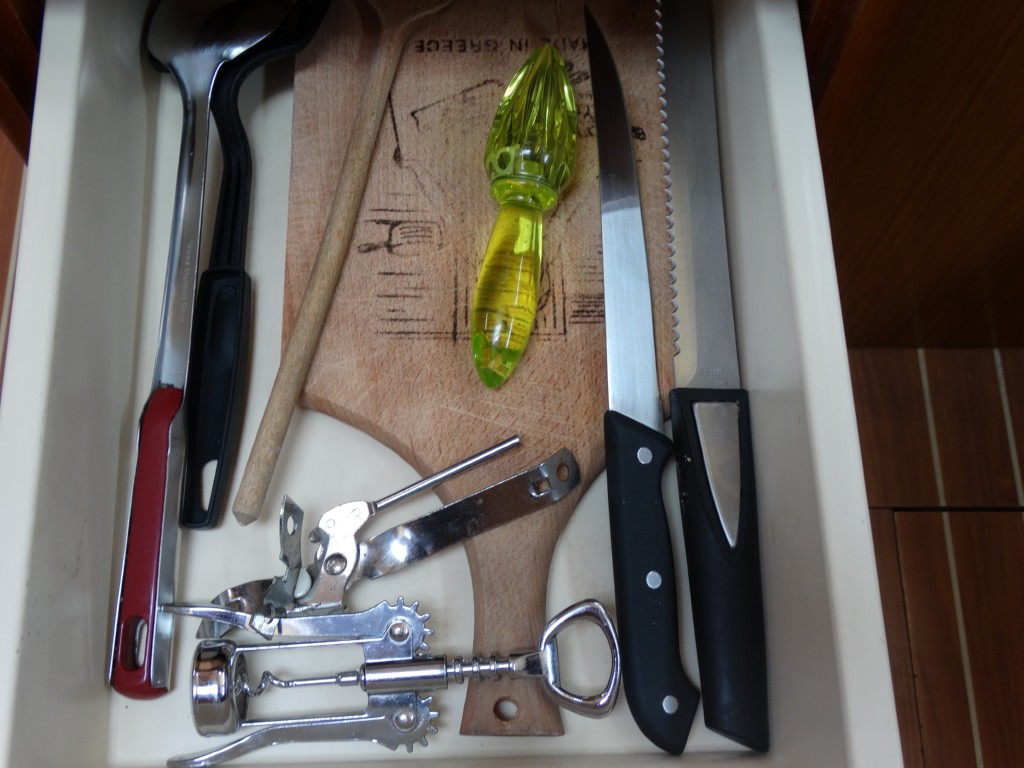 17 kitchenry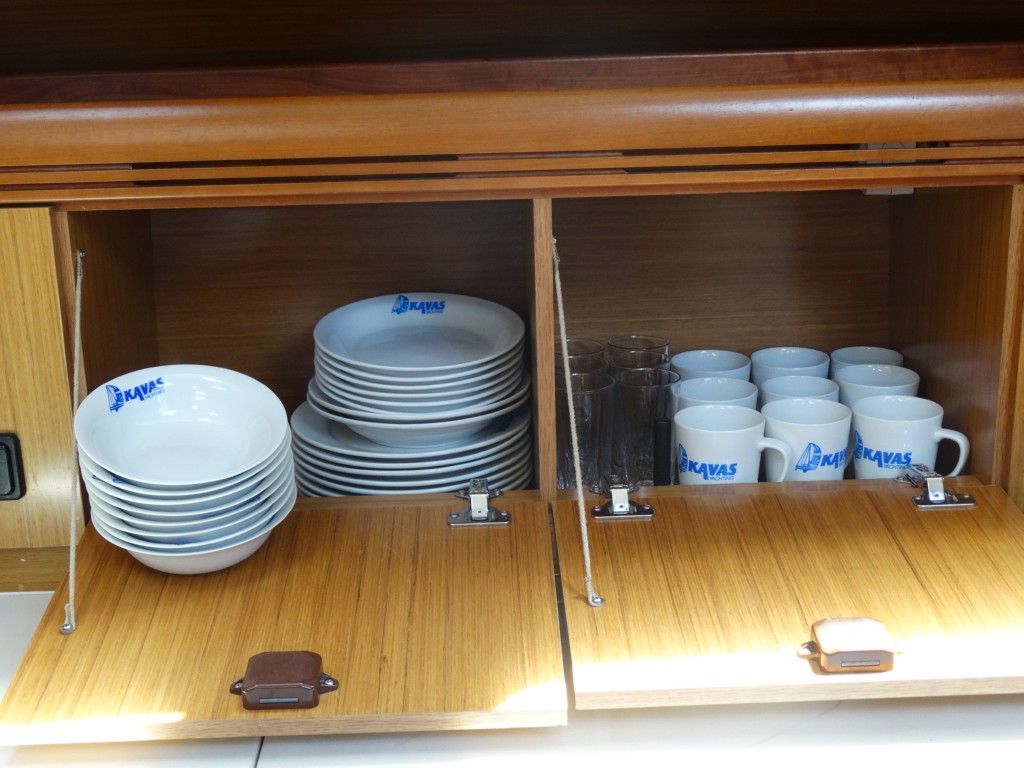 18 kitchenry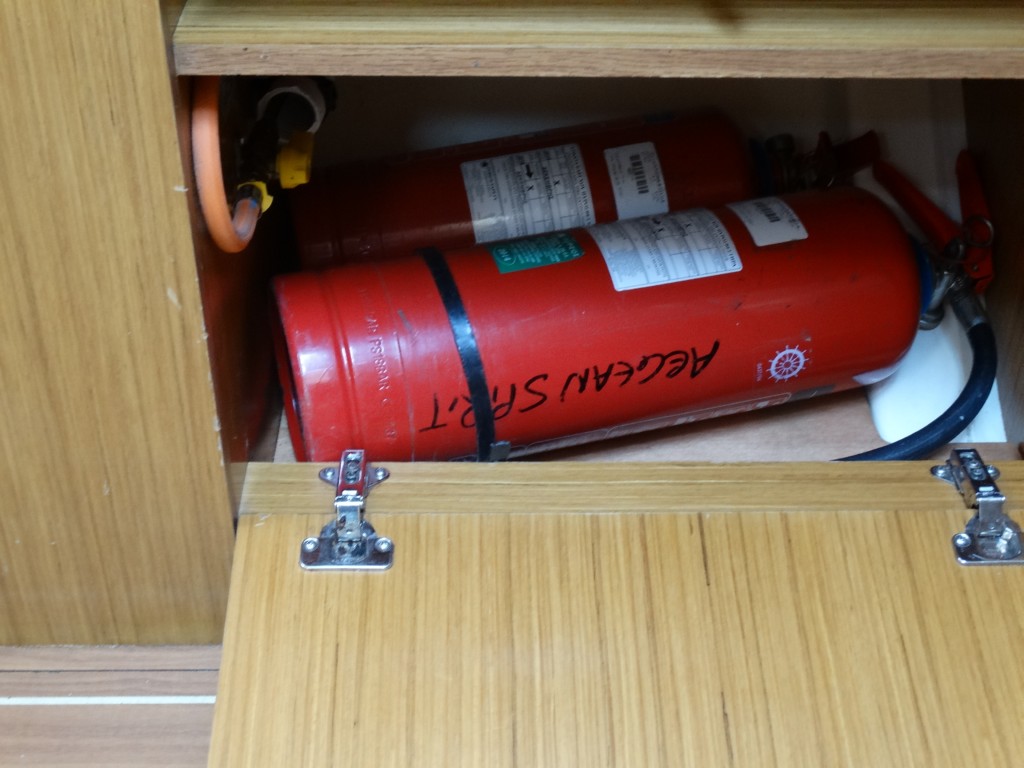 19 fire extinguishers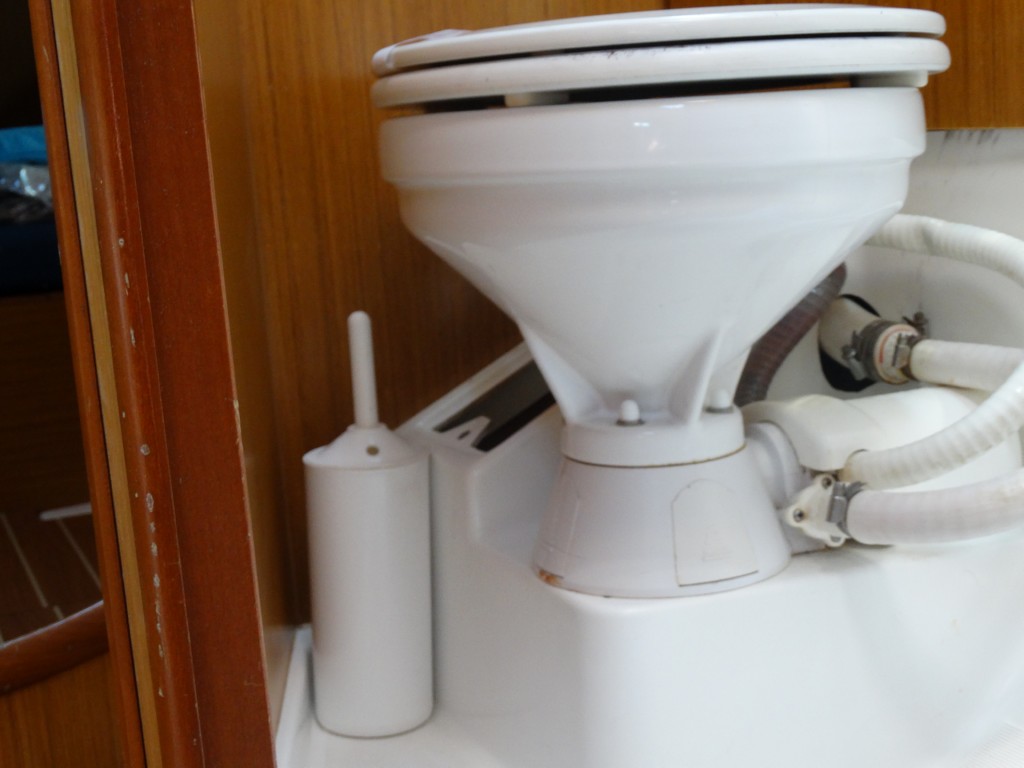 19 wc brush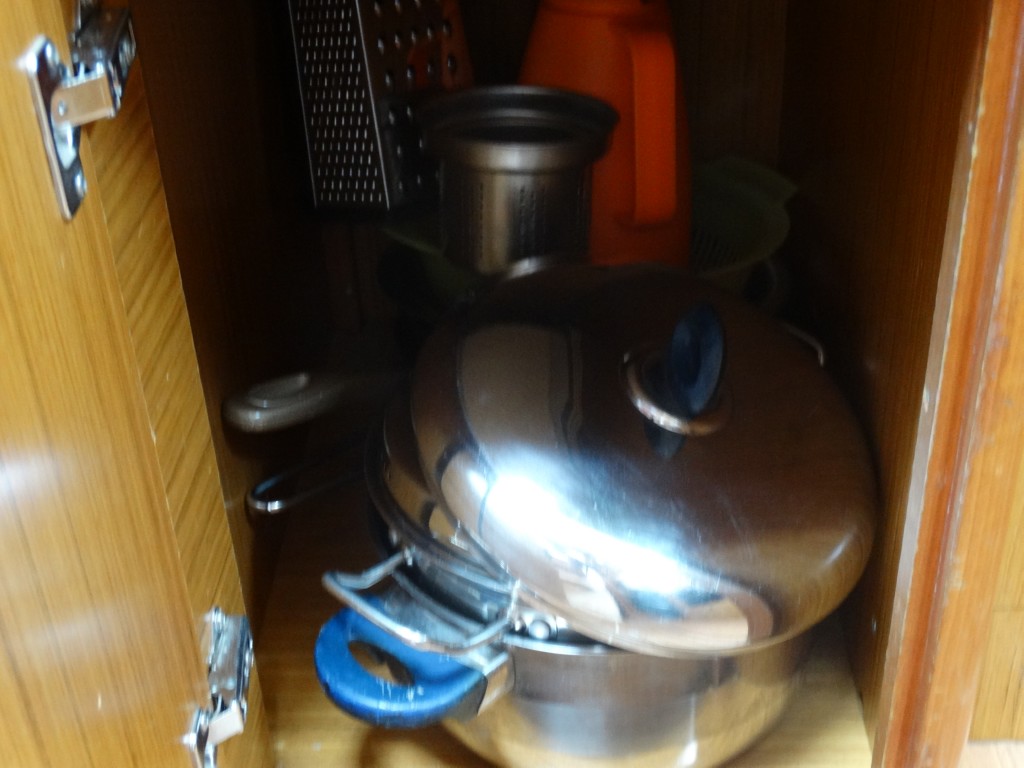 20 kitchenry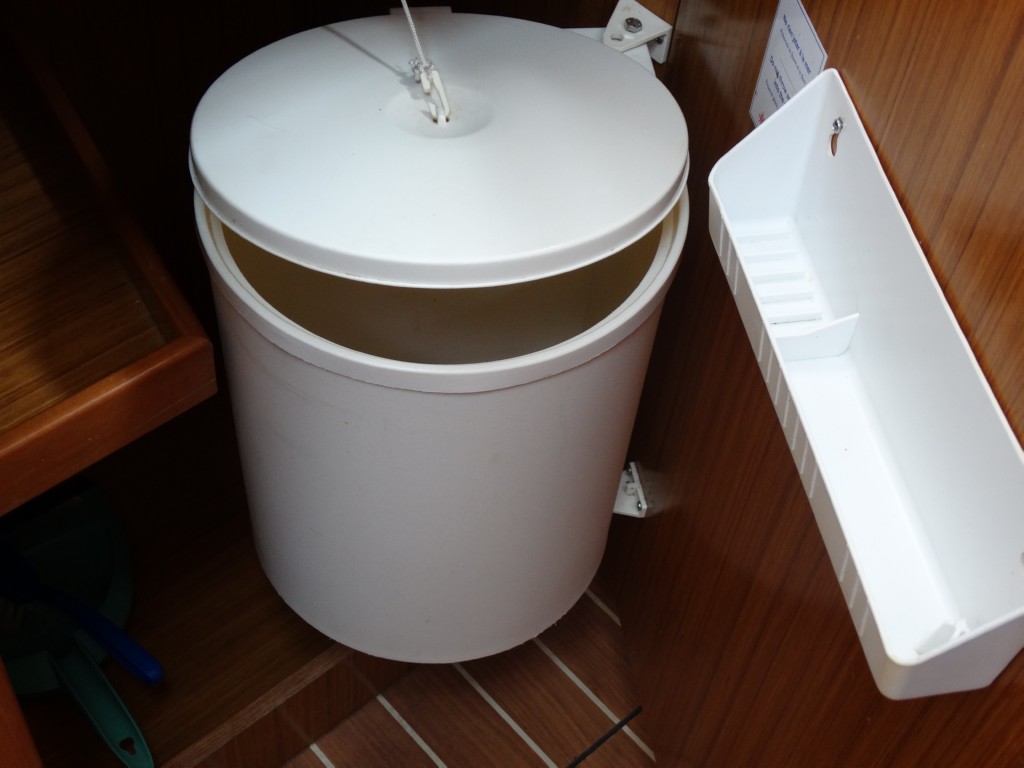 21 dustbin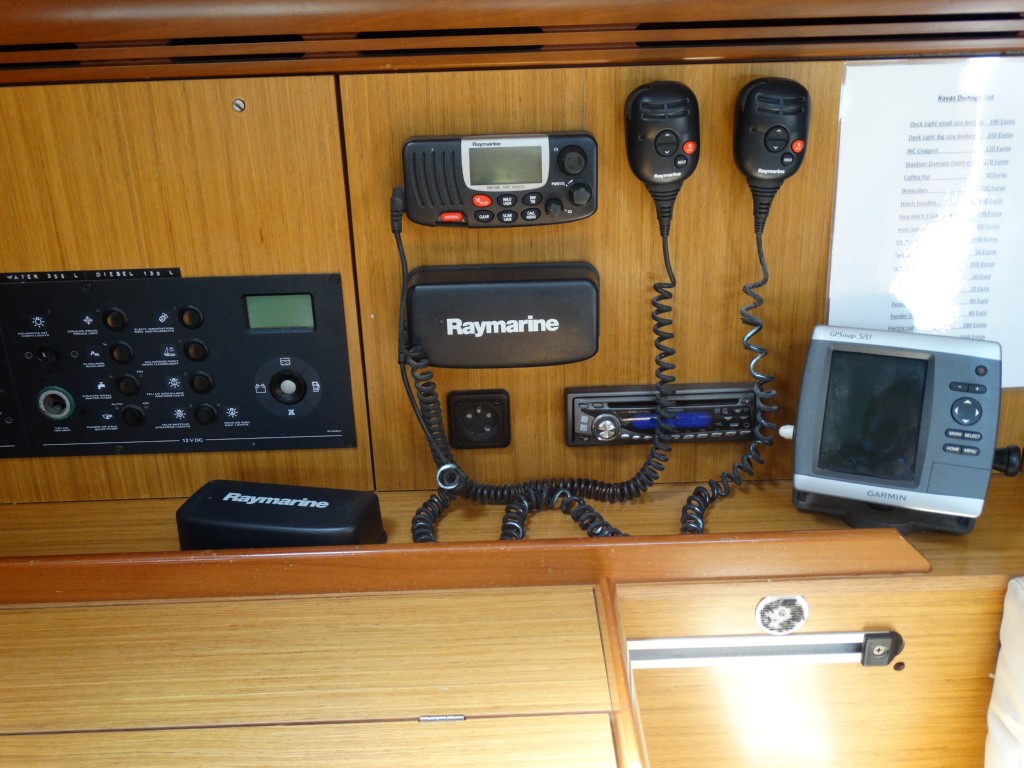 22 2 vhf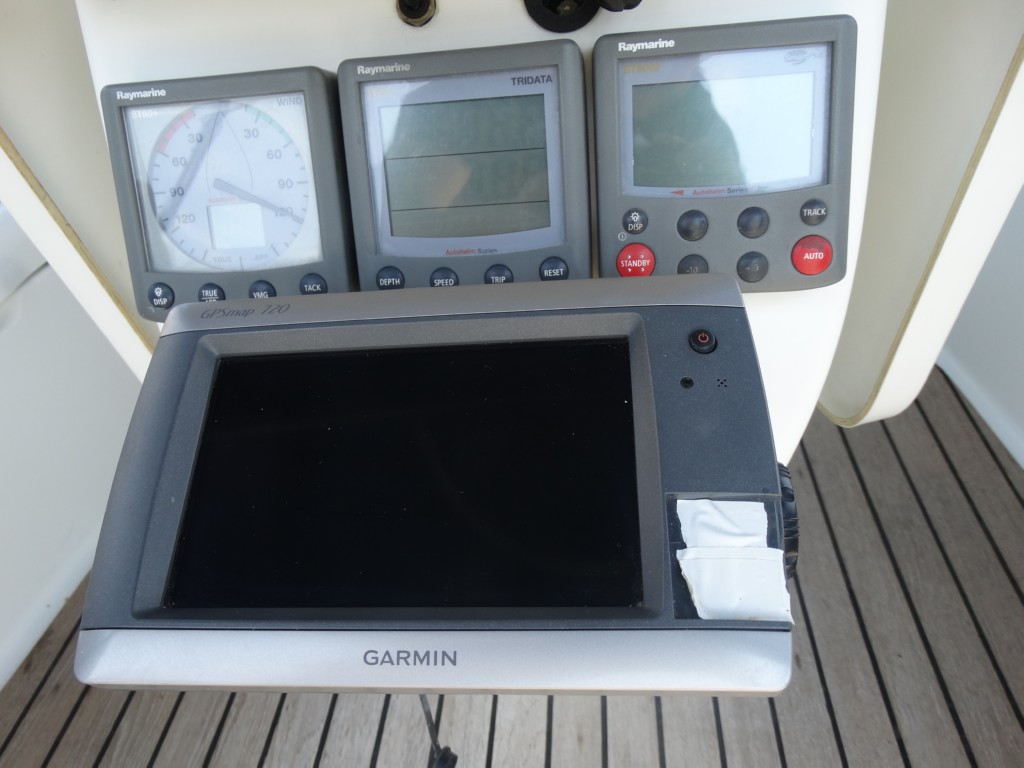 23 windmeter,autopilot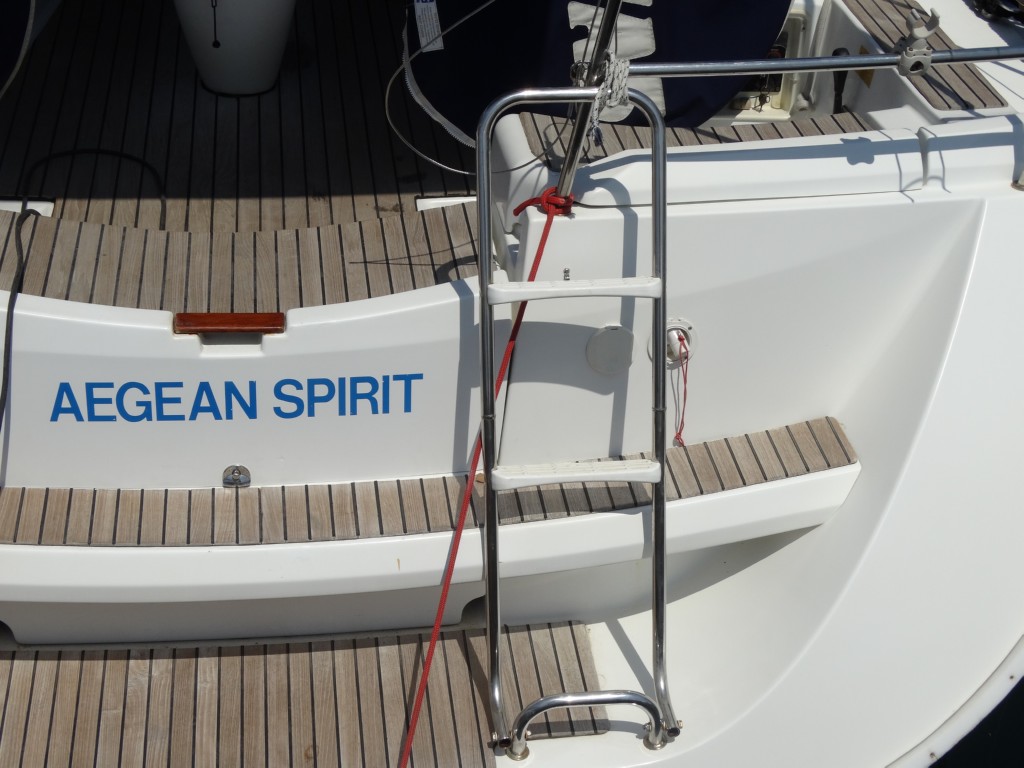 24 swimming lader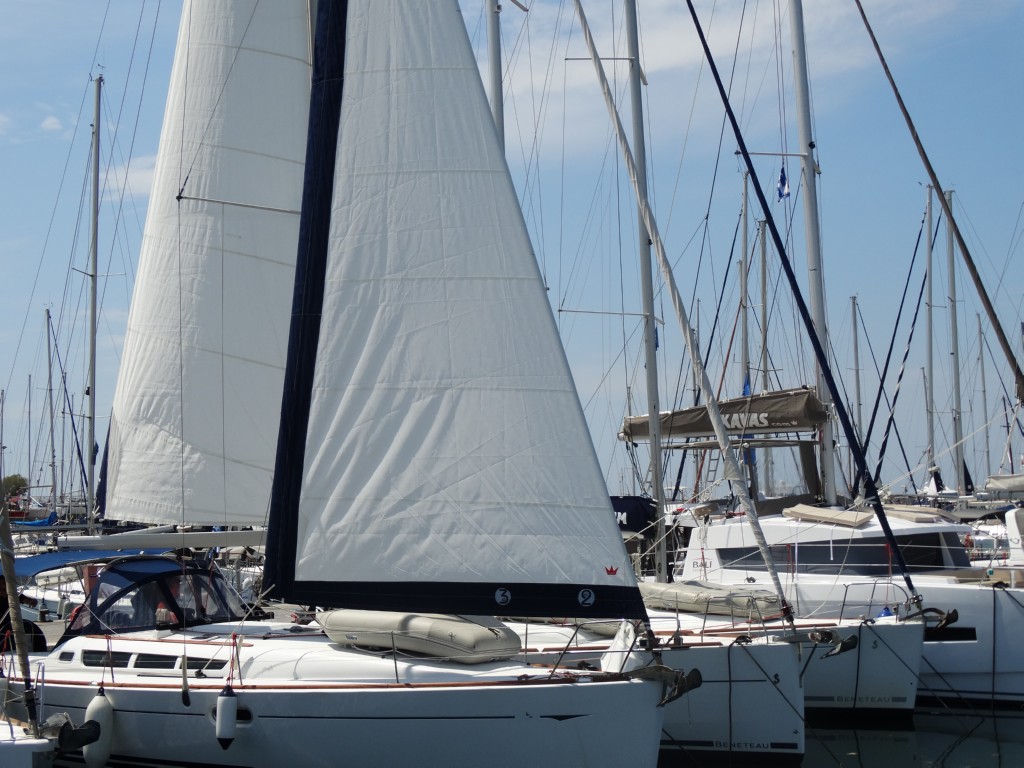 25 main sail, genoa
10 customer reviews
Saw dolphins GREAT EXPERIENCE!

Zweintg (The Friendly Pigs) May 18, 2018

By

We love Greece, the people are very friendly, the food is awesome and the best sailing area.
Jason who did our check in was very friendly and efficient; a bit slow but really nice.
The base office staff was really nice.
We have been in Greece 3 times we will be back.
Our yacht was a bit older yacht but worked very good.
Quality per price was really good.

Mar.........@gmail.com


Perfect Sailweeks in Greece

Martin September 23, 2017

By

Best thsnks to KAVAS Crews for Support and Service.
The Sun Odyssey 42i Aegaen SPIRIT is a very fast and safety Boat. Best thsnks and see you agsin.

Martin Beck Switzerland


Great experience, exceptional area.great weather

Age an dream.. June 23, 2017

By

We had a fantastic time holiday abord our boat. Would go again

Excelent value for money boat

David October 07, 2016

By

Kavas very friendly staff

Fabulous Holiday

Pam September 02, 2016

By

Great yacht, amazing area to sail, highly recommended!

Great holidays

Sarychkin August 19, 2016

By

We will come again next year

Relaxed holidays great boat!!

Xandra August 11, 2016

By

We enjoy Greek food nice people and beautifull islands kavas yachting helpfull staff we will come back !!

We enjoy our holodays

Dieter W. July 08, 2016

By

The yacht was wonderful iam with kavas the last 15 years

Great sailing holidays we like Greece

Tom W. May 27, 2016

By

We enjoy the vilages on the Greek islands good people

Saronic gulf

Dan & Katherine UK May 03, 2016

By

The Saronic gulf is a fantastic place to go sailing, ancient sites, picture villages, beautiful landscape and great conditions.
The Kavas team and service was top class and they beat the prices of competitors.
And as for Mr. Kavas what a splendid gentleman.
We will definitely charter from Kavas again and would highly recommend visiting Greece
right now-it's irrationally quiet at the moment !