Kos Base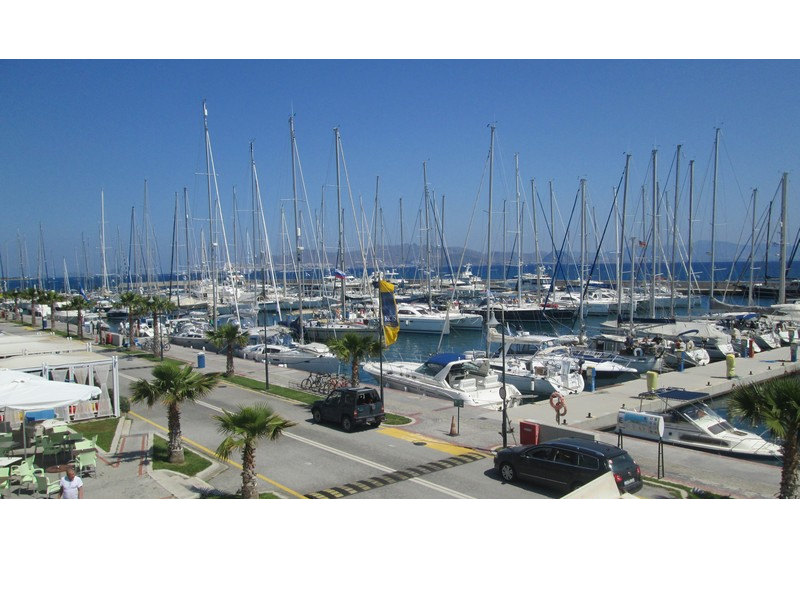 Yacht charter Kos
Kos marina, Kavas Yachting base
We have a wonderful yachts base in Kos Island, which is situated at the new marina of Kos town, within walking distance - 1 mile to the SE - from Kos old harbour.
As one of the leading providers of yacht charter in Greece, we are very proud of our Kos Island base, which is manned with experienced and friendly personnel.
Our base is only 25 minutes taxi ride away from the Kos Airport (takes about 25 min).
Helpful staff

Our Kos Base Manager, mr. David Papathomas, always makes sure that every client feels at home while being a guest of Kavas Yachting.
Our experienced personnel will help you embark your yacht, show you around it, as well as make sure you feel comfortable in it and you have everything you need.
Destinations
Our base in Kos Island is an ideal starting point for sailing vacations to whole of the Dodecanese, especially for visiting Kalymnos, Leros, Patmos, Astipalea, Nissyros and Tilos.
There are 9 of our own yachts which we station at our Kos marina base, which range from 30' to 54'.
When you return from your sailing holiday, we will be there to welcome you back, listen to any comments you wish to make and do our best for a best possible farewell
Contact Information
Pier : B
Address : Kos Marina, Kos island
Country : Greece
Post Code : 853 00
Base manager: mr. David Papathomas
T: +302242020321 (landline phone & fax)
T: +306949980113 (cellular)
E: yachtcharter(at)kavas.com
Our other yacht charter bases
In order to cover your yacht charter needs, we maintain 2 more charter bases, the following:
ALIMOS MARINA
YACHT CHARTER BASE
It covers the Saronic Gulf islands as well as the Cyclades islands area.

LEFKAS MARINA
YACHT CHARTER BASE
It covers the Ionian islands
area.