Navionics digital charts for your greek island yacht charter
The run up to a sailing trip is full of anticipation. The sights you will see and the fun you will have! Having a good idea where you want to go is a great first step.
At Kavas Yachting we use Navionics Sea Maps. These are detailed digital charts that you can plot your route on instead of a paper chart.
Ahead of coming to sail with us, use this online chart to get an idea of what the waters will be like. The further you zoom in the more detail you will get.
At the top level you have all the islands in our sailing areas:
At this level you will just see where you might sail out of our bases.
Zooming in however you can get far greater detail. Let's look at the cove at Loutra on Kynthos at the deepest zoom position: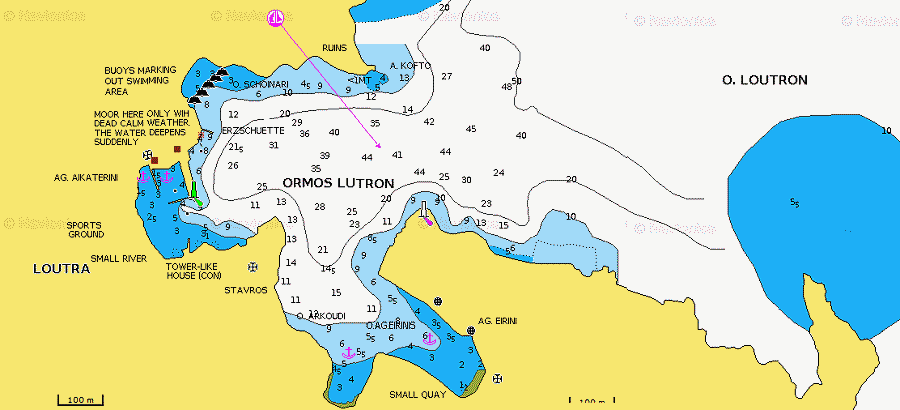 Here you can get an idea of the best places to anchor. In preparing your sailing itinerary you can work out exactly where you should anchor or moor. See the note at the top right, which says that you should only anchor in dead calm weather – it may be safer to anchor towards the northwest of the anchorage behind the sea wall in this case.
The more you prepare the less worry you have when you get on the water. For many people the planning is half the fun of the trip. Get your guide books out and see where you want to visit before you join us!