Acropolis Regatta
Come join us for a week of sailing and shore based fun on the Acropolis Regatta this year.
Chartering a yacht with Kavas Yachting, you can enjoy the pressure and fun of a five day race around the Saronic and Argolic Gulfs while letting off steam with other crews at the three specially organised dinner evenings.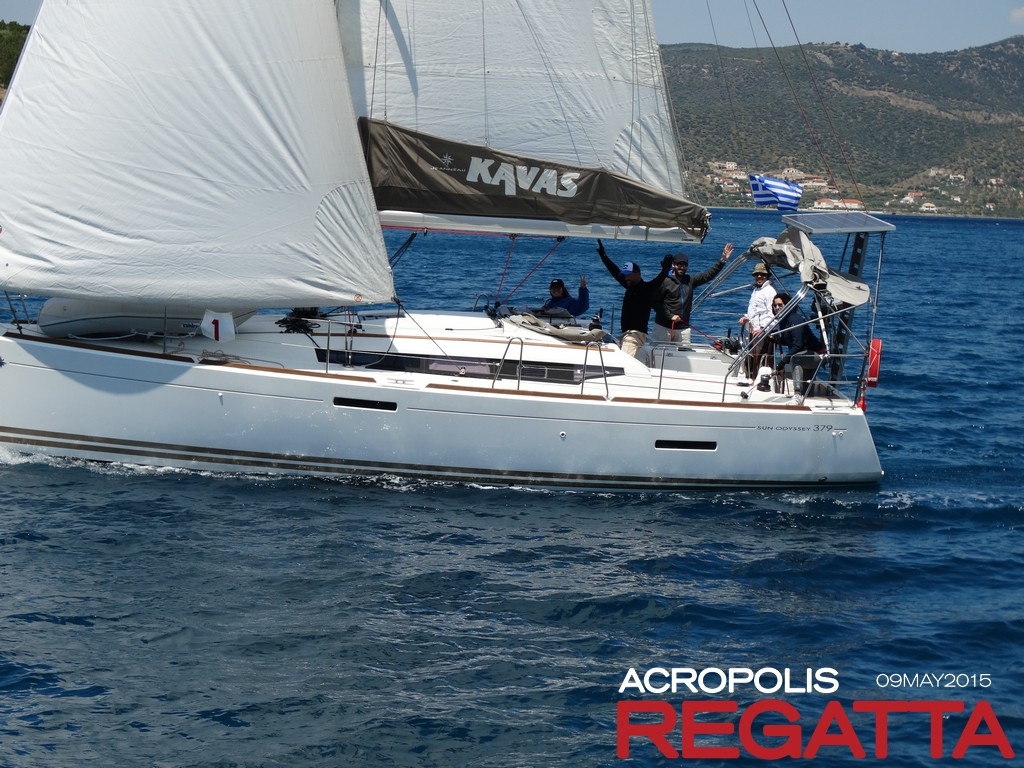 You can join in on the fun no matter your sailing experience, and have a chance at winning no matter the size of boat you use. If you have little or no sailing experience you can hire a skipper for the week.
If you are on a smaller yacht you will find that the race is a level playing field due to the Ocean Racing Club (ORC) handicapping system that ensures that the best crews, not the fastest yachts will compete on a level playing field.
If there are only two of you we can help too, and for €890 per person we can organise a double berth on another yacht in the regatta.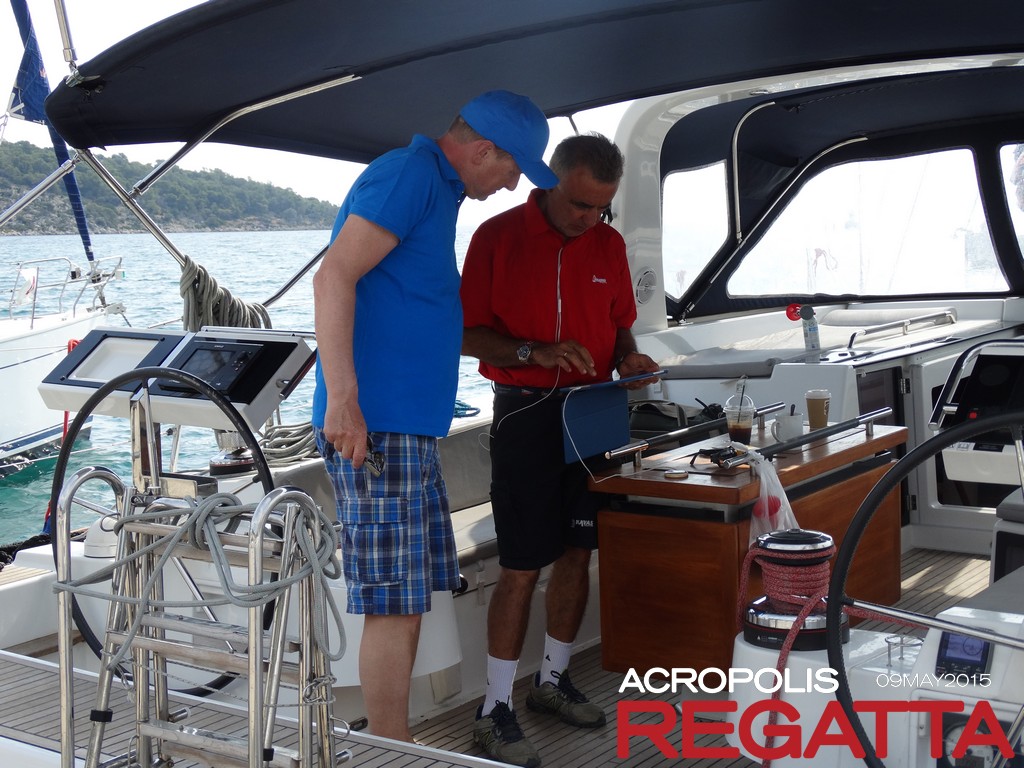 As every racing sailor knows, the fun doesn't just happen at sea! While blasting around the coast and islands of this stunning region of Greece, you will be able to mingle with other crews at three specially organised dinners set up as part of the regatta.
You and your crew can compete in a Greek dancing competition, a photography competition and a video competition that are held at various times of the event while enjoying some of the best food and drink on offer in the region.
There will be time out to explore too. While there are three shore side events organised over the five days of sailing, there will be time for you to get ashore to see the sights and enjoy the cultural and liquid offerings of each port you visit.
For those with a little extra time after the Acropolis Regatta, Kavas Yachting also offer a 30% discount on yacht charters for those wishing to go off on their own after the regatta for a week or more. Perhaps you may be a bit rusty with your boat handling before the regatta and will be more sure footed the week after to go it alone?
Overall the Acropolis Regatta is a great way to explore the waters of this beautiful region of the world with a bit of added fun in going for the Grand Prize, a trophy showing you were the fastest crew, while being able to share the experience with your rival crews.
For those with less experience either in sailing or sailing around the Greek islands? This is an opportunity for a guided experience and perhaps a jumping off point for you to come back to Kavas Yachting next year for a bareboat charter with just your family and friends…
Find our more in the Acropolis Regatta microsite.

© 2015 Kavas Yachting. All Rights Reserved.