So with a week left before Christmas it might be a good time to think of going Christmas shopping.
If you shop online we're getting close to the last day in which it would be possible to have your gifts delivered on time too, so sharpen your mind with a coffee and read through this for Christmas gift ideas for your sailing friends or family. Here at Kavas Yachting we have an extra special offer for you too, further down in this article ☺ Read on…
In this article we will break the gifts down into cheap and cheerful and a little more expensive.
Cheap and cheerful
Sailing isn't all about high cost gadgets and boats. If you've only €30-€50 to spend on your friend or family member it is still possible to get them something that they may well cherish and use for years to come.
Neoprene sailing gloves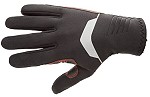 A regular sailor will get through a pair of these every couple of years and will often keep them until they are falling to bits.
A decent pair will set you back around €40-50 but will protect their hands against the elements and rope burns for the season. They will thank you for them!
Waterproof head torch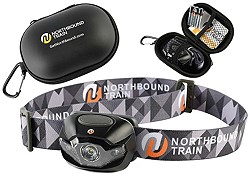 During a night sail you have half the crew sleeping between watches and the other half on deck.
Unless the whole crew is needed on deck in a life threatening emergency the lights will rarely go on below so it really helps to have a head torch while they go below to make a coffee or do some navigation.
You could get away with spending €40 on a good one and they will almost certainly use it in the season.
Sea Searcher magnet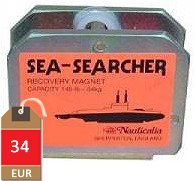 Around €30 will buy you a Sea Searcher magnet.
If someone drops their keys or something irreplaceable such as a winch handle in the water at the dock this gadget will come out.
Essentially you put some rope on it, lower it over the side and trawl around the bottom in search of whatever has gone in the drink.
Sailing knife and marlinespike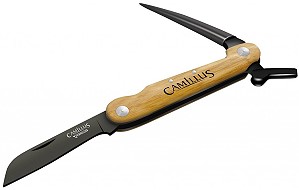 This is one of the more expensive in this section – you really do get what you pay for in knives. In my tall ship days we used to use sheath knives with 20cm blades that we kept razor sharp.
A marlinespike is a rigging tool to break knots and tighten shackles amongst about 20 other reasons we found to use them. I even sewed my own cowhide sheath…
Here are some specs: a 6 inch locking blade is ideal, and it should be of high carbon steel for strength and hardness.
If you can spend around €100 on it then you will find one that is razor sharp and keeps its sharpness even after regular use. Sailors need it to be super sharp not for sorting someone out after a drunken argument in the pub, but in an emergency.
Classically someone's hand may be caught in a winch and the knife will come out, cut the rope and save their hand from amputation. The sharper the blade the quicker the job!
Waterproof iPhone / Android phone case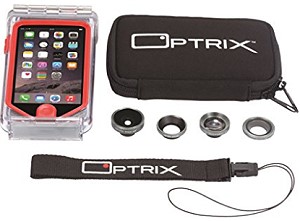 In writing this article I have just found something for my wife to buy me for Christmas! The fact is that many iPhones and top end smartphones have at least as good cameras as you will find on a GoPro so if you have waterproofed the phone you can have a good piece of kit to share videos of your time at sea with friends and family.
Not all sailors have the latest iPhones (at more than €1000 a pop I'm not convinced I'll get the next iPhone next summer…) so the Optrix by Body Glove waterproof case and lens set for around €70 may well put a smile on your friend's face…
A little more cash…
The gear above may be for a good friend, brother or sister who you want to give something of worth to yet can't justify spending lots of cash on. The next section may be for the family as a whole to enjoy, or for one of your children / spouse to have.
We at Kavas Yachting may even have a little Christmas gift for you should you consider buying a surprise gift for the family – read on!
Garmin handheld GPS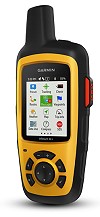 Garmin inReach handheld GPS and satellite communications device.
At around €500, this is a GPS navigation system that your loved one can keep in their pocket and when far offshore / outside of cellphone signal range at sea, can send and receive text messages via satellite.
This could end up saving their lives - when you lose your mast you lose contact with the authorities as you will often lose your radio antenna with it.
It being a mobile device and waterproof you can keep it in your pocket so if you go in the water you can summon help.
Inshore sailing jacket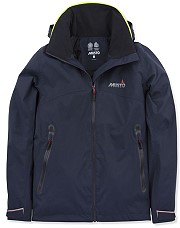 This would be ideal for the sailor who charters yachts in Greece or only sails in summer months.
These jackets are waterproof, windproof and warm, so are very good for the odd Meltemi wind and rain shower in the summer months while chartering a yacht on the Aegean. They also look good for a run ashore to the bars and clubs around the marinas.
While the jacket does scream 'yachtie' (with all the social labels that incurs!) they are very good for times when that sailor is doing their sailing thing!
Do look for a decent brand name like Helly Hansen, Musto or Henri Lloyd and get ready to pay around €150 for a good one.
Offshore sailing gear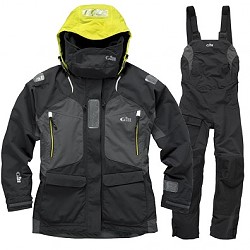 Get ready to shell out more than €400 on this, but once they have the salopettes and offshore jacket they will not need another set of gear for 5-10 years.
Until I walked out on my ex-wife (and they disappeared) I had a sailing suit for 20 years and it was still in quite good condition despite rather a lot of abuse!
As with anything you buy these days, you get what you pay for so if you have €700 for a Musto branded sailing suit it will last them for years to come - get their measurements before you part with the cash so it fits first time…
A present for the whole family
A present for the whole family - a week's yacht charter with Kavas Yachting. Book the family a special discounted week in Greece with Kavas Yachting. Kavas is a family run yacht charter company with bases on the Ionian and Aegean, and a range of yachts from 10 metres and up. You can come and use our yachts as a bareboat charter holiday to explore our waters on your own, or with a crew to take you to some of the best sailing destinations that Greece and its islands have to offer.

Whether in search of peace and quiet in a cove off an island with just birds and wildlife to keep you company, or exploring Greece's food and wine as you go, a holiday with Kavas Yachting will be a memorable one for all the right reasons. Cut loose and come sailing with us this summer!
So, there you have it - nine great ideas for the sailor friend or family. Choose well and your loved one will cherish the gift for a long time, whether the gadget or gizmo itself, or the memories you have bought them from a Greek yacht charter with Kavas Yachting!
Browse the sailing yachts available and submit your request.
Don't forget to type "XMAS gift" in the comment field.
See also ↠ Sailing solo around the Southern Ocean