You might do well to pay us a visit and sail in the autumn
When kids are on holiday from school, they do all sorts of horrible things to the holiday economy.
Flights to Greece go from reasonable in cost to downright obscene, and the pictures you see in holiday brochures of empty beaches and deserted marinas are in a word, rubbish.
Staff at restaurants and bars are often so busy they haven't a moment to talk and just serve or take your money – kids even affect the atmosphere of the places you visit!
While our holiday resorts have a boom time (and we do here at Kavas Yachting too!) you might see another, better side of Greece by coming over while the kids are at school.
How about coming in sailing in autumn or spring?
The good bits:
Charter cost
The first thing you will note is that for exactly the same boat you charter you will pay far less than during the peak season. You might even be able to afford a bigger boat and more space below for you and your crew.
For instance you could charter a cheap and cheerful Beneteau Oceanis 46 for €2150 a week in October.
Kavas Yachting offer for October and November the discounts as following:
* Catamaran yachts discount up to 40%
* Monohull yachts discount up to 30%
This is another incentive to use our charter yachts!
Flights
Apart from not having excited ankle biters causing mayhem on the flights themselves (and the flight being so much more tolerable as a result) you can really save on travel to and from Greece.
A flight from London to Athens by budget airline Ryanair can cost €47 each way in October, or more than €142 each way in July.
You could fly three people in September for the price of one in summer!
Empty beaches and quiet marinas
Let's face it – not everyone likes fighting for a three metre wide gap in a busy marina, and we all dream of wandering empty beaches alone or with our closest friends. In summer if a marina was completely empty by early evening you'd start asking what was wrong with it, and you really have to be in the know to find a truly quiet and deserted beach.
In the autumn months you will find these wonderful things and they are there simply because everyone who was there in summer is back toiling to afford their next trip to another overcrowded paradise.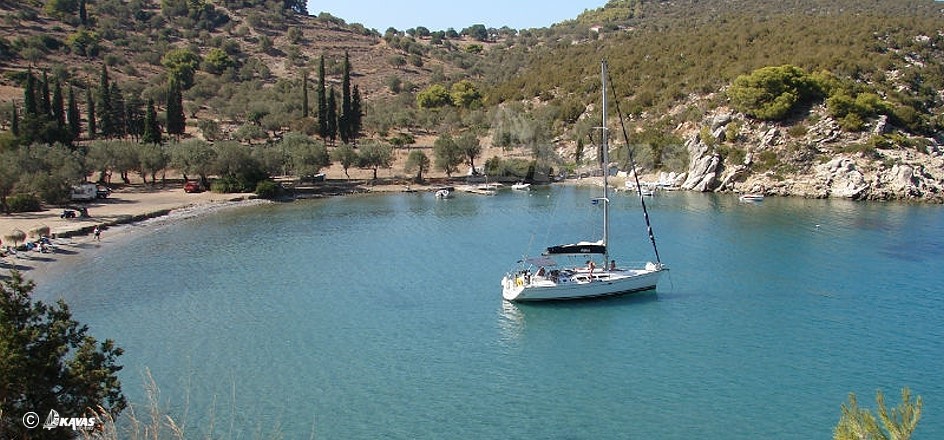 Locals with time for you
Want to really immerse yourself in the culture of a town or village? Get talking to a shopkeeper, barman or a waiter. We are pretty relaxed here in Greece and love to share our knowledge and insights into where we live.
If you visit a quiet restaurant in the autumn months you will more often than not find locals who will treat you as their guests of honour and show you the best that their home has to offer.
Weather is better too!
Most of our customers come from Northern Europe where in late September and October the weather is getting violent and cold. Not here in Greece. Our more southerly islands will regularly see temperatures of over 20 degrees C. While locals may be wearing woolly jumpers and puffer jackets if it falls below 20, if you're from Britain or Germany you'll be in shorts and tee shirts!
Do bring something warm for the evenings as it does get quite cool, though nowhere near freezing as you may see in the UK. Where you may have considered a barbeque on the beach in the height of summer, you may be eating a warming stew below decks as it gets darker.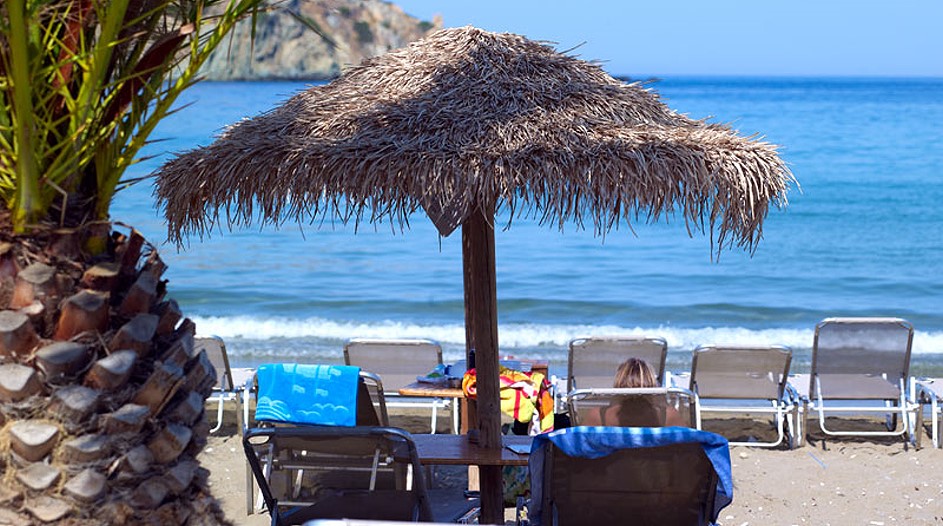 A blog on the Explore Crete website explains, "Those of us who live in Crete, or have visited the island in November, know that this is the month that a metamorphosis occurs - when green grass carpets most of the island, and Crete actually seems to wake up from its long summer slumber."
Drawbacks to coming in autumn…
While the Aegean's northerly Meltemi winds die back after the summer months, you could end up in a southerly gale and be storm bound for a day or two. As with northern European waters, it pays to be switched on about the weather a good few days ahead as it could affect your itinerary. It really does pay to sail conservatively.
The Bora on the Adriatic doesn't die back but instead can be quite ferocious. You could see hurricane force winds later in the year where never mind not going to sea, it may pay to stay in a hotel rather than be on the boat at all.
Many hotels, bars and restaurants shut up completely, and islands where you may have seen throngs of tourists and the industry that supports them may be almost completely deserted. For a tour of the islands, do prepare your trip in advance to see just where you can and cannot get water and victuals for the next stage of your journey.
The sea does get colder too, so a swim off the stern in a deserted anchorage could be a bit of a shock to the system!
It really depends on what you seek…
Some people find the great sailing in clear, hot weather a fantastic draw to sailing in Greek waters. For others the throngs of crowds of different stages of sobriety are a put off. Some people love nothing better than a stuffed bar with similarly intoxicated revellers. Others like to spend an hour talking to the barman and seeing what the locals appreciate in their lands.
Greece has two faces – one busily making cash in summer ahead of the quiet winter months and the other at a gentle, relaxed pace where we can get on with something tomorrow (if the notion appeals to us then).
For those who have seen the frenetic pace of life in the summer months, and don't have kids to worry about at home, you might do well to pay us a visit and sail a Kavas yacht in the autumn or winter months – you never know what you may find!
See also ↠ The advantages of Greek Sailing holidays in October